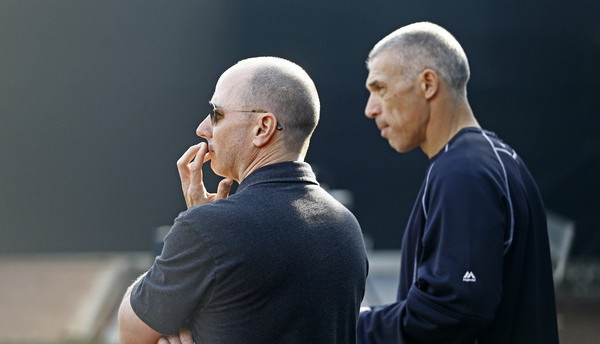 The trade deadline is creeping closer and closer. It's less than 55 hours away right now, and so far the Yankees have made just one deal, the Aroldis Chapman swap. To be fair, it's not like a ton of trades are happening around the league. There's been one or two a day this last week, and none have been particularly exciting. Chapman's been by far the best player traded this week.
Once again, we're going to keep track of the day's trade rumblings right here. Or try to, anyway. I'm going to be running around all day today, so I can't promise prompt updates, but I'll do my best. The Yankees tend to keep things close to the vest anyway. It's not like the last few days have been full of rumors. Here are Friday's rumblings and here's what's happening today. All time stamps are ET.
Reminder before you comment: Your trade proposal sucks.