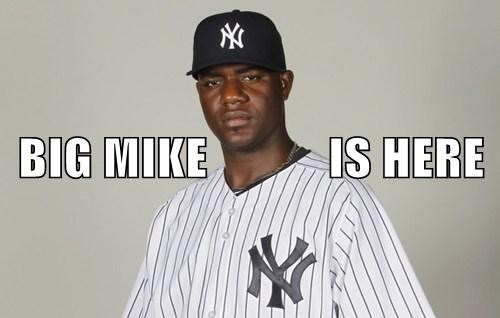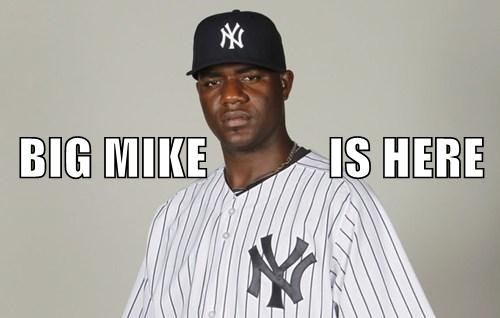 I have to say, I thought this early-September series against the Orioles would be a bit more meaningful than this. Don't get me wrong, these three games are crazy important for the Yankees, but the O's are out of it. For a while I thought these two clubs would be battling it out for the division title. (I picked the O's to win the division!)
The man they call Big Mike is on the mound this afternoon, making his third start off the DL. His first two starts were a mixed bag. The first was rough (five runs in 4.1 innings) but the second was good (one run in six innings). Of course, the last time Pineda faced the O's in Yankee Stadium, he struck out 16. Let's hope for a repeat. Here is Baltimore's lineup and here is New York's lineup:
CF Jacoby Ellsbury
3B Chase Headley
DH Alex Rodriguez
RF Carlos Beltran
LF Chris Young
1B Greg Bird
C John Ryan Murphy
SS Didi Gregorius
2B Jose Pirela
RHP Michael Pineda
Just a perfect weather for the Labor Day matinee. It's nice and sunny in New York with temperatures in the mid-80s. Wonderful day to spend at the ballpark. This afternoon's game will begin a bit after 1pm ET. You can watch live on YES locally and ESPN nationally. Enjoy the game.
Roster Moves: Chris Capuano is back! The Yankees called up the veteran southpaw prior to today's game, the team announced. He started for Triple-A Scranton on Friday and probably won't be available until tomorrow. Maybe not until the next day. Jacob Lindgren (elbow) was called up and transferred to the 60-day DL to clear a 40-man roster spot. His season is officially over.