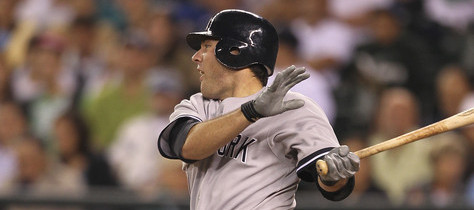 The official rosters have yet to be released, but right now we know at least four Yankees will participate in the World Baseball Classic in a few weeks: Mark Teixeira (USA), Andy Pettitte (USA), Robinson Cano (Dominican Republic), and Frankie Cervelli (Italy). Since Hiroki Kuroda and Ichiro Suzuki have already declined invitations from Team Japan while CC Sabathia (elbow), Mariano Rivera (knee), and Derek Jeter (ankle) are all coming off surgery, those four guys are likely to be the only Yankees to play in the tournament. I suppose Josh Spence could crack the Australia roster, but he isn't on the 40-man roster and not someone really worth worrying about at this point.
Four years ago, the Yankees had several players participate in the World Baseball Classic, most notably Jeter and Cano. While those two were off representing their countries, the club was a little short on middle infielders in Spring Training and gave some of their minor leaguers extended looks. That's how Ramiro Pena, who had never played above Double-A at that point, wound up playing in 30 of the team's 34 Grapefruit League games that year, receiving the fourth most at-bats of anyone on the team. He hit an okay .277/.329/.338 and flashed serious leather in camp, which was good enough to beat out the veteran Angel Berroa for the utility infielder position on Opening Day. Pena received an opportunity in 2009 and took advantage of it.
This spring, those WBC-created opportunities will belong to Austin Romine and David Adams. Romine, 24, was due to get a long look in Spring Training anyway given the team's current catching situation, but with Cervelli away from the club, he'll get even more at-bats in front of the team's decision makers. Brian Cashman recently said he envisions Romine starting the season in Triple-A, but a strong camp has a way of changing minds. Since Chris Stewart appears to be a lock for one of the two catching spots, it's Romine vs. Cervelli for the other and only one will be with the team in Spring Training. I think it's fair to wonder why Cervelli is playing in the WBC given the big league opening. Maybe not the smartest career decision.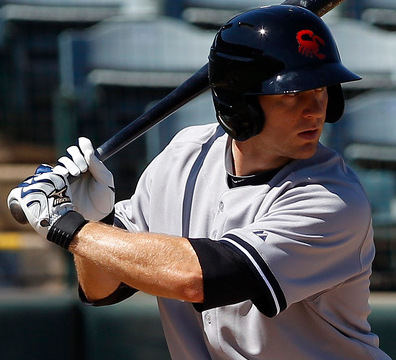 As for Adams, he figures to get plenty of playing time at second base while Cano is away with the DR squad. The Yankees like the 25-year-old enough to have him work at third base late last season and in the Arizona Fall League a few weeks ago, presumably in an effort to increase his versatility in advance of a big league bench job. Adams can't play shortstop and wouldn't work as a true utility infielder, but the Yankees have yet to replace Eric Chavez and he could fill that spot. His primary competition would be Corban Joseph, who is a defensive liability at both second and third. As we saw with Pena a few years ago, the Yankees won't hesitate to skip Adams over Triple-A if he's the best man for the job, something he has a chance to prove in camp.
One other benefit of the WBC — if you can really call it a benefit — is the opening of Pettitte's rotation spot. He'll be getting his work in with Team USA while Ivan Nova and David Phelps have a true Spring Training competition for the fifth starter's spot. Usually when there are multiple pitchers competing for one spot, one winds up pitching in relief of the other in the same game, meaning the starter tends to face big league hitters while the guy coming out of the pen faces the minor league replacements. With Pettitte away from the team, both Nova and Phelps can start every five days for the Yankees and truly compete for the rotation head-to-head with no scheduling or competition weirdness. Things will be a little more fair.
I enjoy the World Baseball Classic as a fan because hey, it's meaningful baseball in March. The tournament itself is pretty meaningless, but I find it fun nonetheless. I do worry about players, especially ones as important to the 2013 Yankees as Cano and Pettitte, getting hurt while playing for other clubs, but it comes with the territory. Some of the absences this March will create some opportunities for young players in camp, specifically Romine and Adams. Both are on the outside of the big league roster looking in now, but there are openings available and a strong few weeks could be the difference between an assignment to Triple-A or a six-figure job in the Bronx.