Huge mailbag this week. Nine questions and nearly 2,000 words. Use the Submit A Tip box in the sidebar to send us anything throughout the week.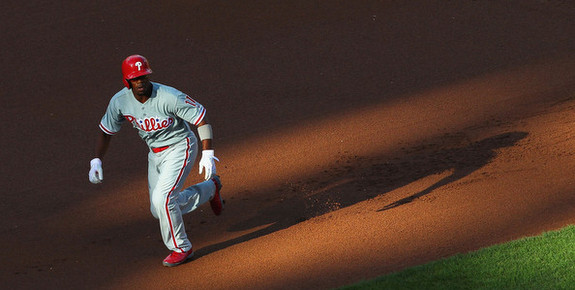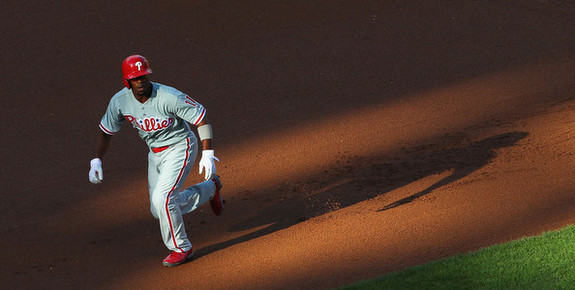 Terry asks: With Jimmy Rollins seeming fallen out of favor with Ryne Sandberg and the Phillies, do you think it would make sense to see if the Yankees to put together some sort of trade package together with Ichiro Suzuki being the centerpiece? Do you think he would be open to playing 2B? He'd have to be an upgrade over Brian Roberts and would allow him to become a role player. They could be held relatively healthy by splitting 2B and now there is a SS back up that can hit.
Rollins and Sandberg had a bit of a falling out earlier this spring — Sandberg benched him for four straight Spring Training games to send a message, believe it or not — and there has been some talk that the team may try to trade him. Rollins told Todd Zolecki the rumors don't bother him though; he has 10-and-5 rights and can veto any trade. Maybe he'd be willing to accept a trade to join the veteran-laden Yankees, who knows. He wouldn't be the first long-term someotherteam to do it (Ichiro and Lance Berkman).
There are four problems with the 35-year-old Rollins. One, he just isn't that good of a hitter anymore, putting up a .252/.318/.348 (84 wRC+) line last season. Two, he has 0.1 career innings at second base (in 2002) and would have to learn the position on the fly. Three, he's owed $11M this year and his $11M option for 2015 vests with only 434 plate appearances this season. Four, he's kind of a jerk with a tendency to run his mouth (remember this?). The Yankees seem to actively avoid those players. Would he be an upgrade over Roberts? Probably. Is he worth the headache? Probably not.
Dan asks: What does the Glen Perkins extension mean for David Robertson? Also, why would the Twins sign him to that? They already had him for this season, next season, and a team option for 2016. Now they not only raised his salaries for the next three years, they guaranteed the team option and one additional year for $6.5m each.
That Perkins contract (four years, $22.175M with a club option) is a freakin' steal. He's a local guy from just outside the Twin Cities, so it definitely seems like he took a hometown discount. Perkins is an elite reliever and probably the second best lefty bullpener in the game behind Aroldis Chapman. Even if he slips and he becomes just a lefty specialist down the line, his highest annual salary during the life of this deal is $6.5M in both 2017 and 2018. That's just about Boone Logan money.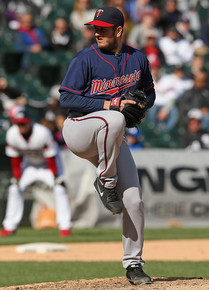 Because he took such a big discount, Perkins' extension doesn't mean anything for Robertson. Robertson will make more this season ($5.125M) as a third year arbitration-eligible setup man than Perkins will as an All-Star closer both this year ($4.025M) and next ($4.65M). Perkins would have been a free agent this past offseason had he not signed his previous extension, and I'm guessing he would have gotten three or four years at $10-12M annually on the open market, even at age 31. Basically double his extension. The Twins did it because it was simply too good to pass up.
Chris asks: When will we know if the Yankees are going to get Tommy Kahnle back via the Rule 5 Draft process? I am hopeful that we will get him back, as he would seem to be a strong asset to have.
There is no set date for Rule 5 Draft players, they can be returned at any point between now (really the first day of Spring Training) and the final game of the regular season. I wrote our Rockies season preview at CBS (shameless plug) and their bullpen is pretty stacked. There's no room for Kahnle unless someone else gets hurt or traded. He's thrown 6.1 good innings this spring but nothing that leads you to believe he's forcing his way into the team's plans. If Kahnle doesn't make the Rockies, he'll have to clear waivers before being offered back to the Yankees. I'm not sure he'll ever be anything more than an up-and-down arm without a big improvement in his command.
Mickey asks: Assuming things play out with Michael Pineda in the fifth spot and Vidal Nuno stretched out in AAA as the sixth starter, how many times could he be called up without passing through waivers this season and who would/could be sent down to accommodate such a move?
As many times as the team wants. Minor league options really refer to option years. Players get three of them (sometimes four for weird reasons), meaning they go back and forth between MLB and the minors in three different seasons without having to pass through waivers. The Yankees burned one of Nuno's options last season but can still send him (or any of the other fifth starter candidates for that matter, they have at least one option left) up and down as much as they want in 2014. I suspect that last open bullpen spot will be a revolving door this year. It always is.
Bill asks: Is Francisco Cervelli more valuable to the team being their backup catcher to start the season, or as trade-bait for an upgrade elsewhere?
I think he's more valuable to the Yankees. A week or two ago when we heard teams are scouting him, we also heard the likely return would be another out of options player. Nothing great. They won't be able to flip him for Derek Jeter's long-term replacement at shortstop or anything. Cervelli has hit this spring and he hit last year before getting hurt. With his trade value down, I think you take him into the season and see what happens. His trade value couldn't drop much further, but if the bat is legit, it could go up quite a bit. Unless someone blows the team away with an offer (Chris Owings? Please? Maybe?), I'd hang onto Frankie.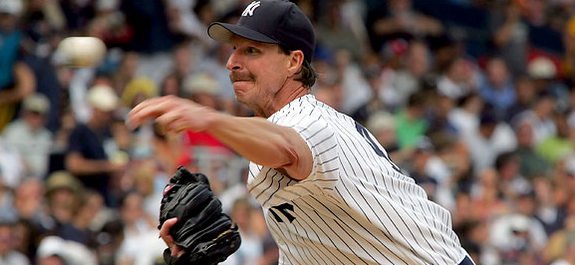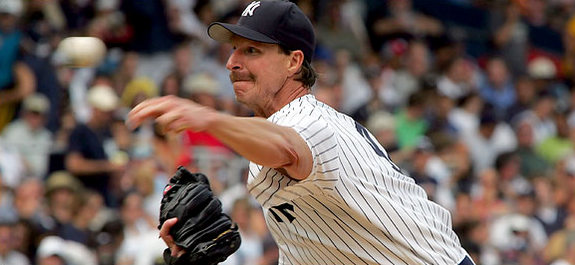 Stephen asks: I noticed in your latest post on Jorge Mateo you mentioned he is an 80 runner on the 20-80 scale (that dude must be fast!). Is this common? Are there any (recent or not) Yankee prospects that rank 80 out of 80 on any tools? Was Randy Johnson's slider an 80? Pedro Martinez's change up? Etc?
There are a bunch of good primers on the 20-80 scouting scale out there, but here's a good one from Prospect Insider. Long story short: 20 is terrible, 80 is elite, and 50 is average. Sometimes you'll see half-grades like a 55 or 75 of whatever. 80s are very rare though and are not thrown around all that often.
Baseball America started including 20-80 grades for individual tools in their Prospect Handbook back in 2011, but for each organization's top prospect only. Here are all the 80s:
2014: Rockies RHP Jonathan Gray's fastball, Twins OF Byron Buxton's speed and defense, Nationals RHP Lucas Giolito's fastball
2013: Reds OF Billy Hamilton's speed, Twins 3B Miguel Sano's power, Pirates RHP Gerrit Cole's fastball
2012: Angels OF Mike Trout's speed, Giants OF Gary Brown's speed, Cole's fastball
2011: Reds LHP Aroldis Chapman's fastball, Nationals OF Bryce Harper's power and arm, Trout's speed
The Yankees drafted both Gray (2011 tenth round) and Cole (2008 first round) but did not sign them, in case you forgot. /sobs
Anyway, that's it. Fourteen 80 tools in four years worth of top prospects. Five tools per prospect and 30 prospects per year gives us 600 tools total, meaning 2.3% graded out at 80s. Sounds about right. Like I said, 80s are rare and saved for the truly elite. Also, I think it's interesting that ten of those 14 tools above are speed or fastball, things that can be quantified with a stop watch and radar gun. Saying someone has an 80 hit tool or 80 changeup is much more subjective.
I can't think of any recent Yankees farmhand with an 80 tool, except for Mateo, I guess. Baseball America had Jesus Montero with both 70 power and 70 hit in 2011, which is pretty close. Brett Gardner is much closer to 65-70 speed than 80. As for big leaguers, I think both Mariano Rivera and Greg Maddux had 80 command, though I am no scout. Barry Bonds had 80 power, Tony Gwynn had an 80 hit tool, Pedro's changeup was probably an 80, ditto Randy Johnson's slider. I remember reading a Keith Law post (or maybe it was one of his chats, I forget) saying Justin Verlander had an 80 fastball and 80 curveball during his peak.
I don't believe there's an 80 tool on the Yankees right now. Ichiro Suzuki used to be an 80 hitter, no doubt about that. Jacoby Ellsbury is more of a 70 runner than a true 80. Maybe Brian McCann's pitch-framing is an 80? He's excellent at it according to the various metrics, but those are still works in progress.
Frank asks: I see Bryan Mitchell is on the Scranton AAA roster. Seems somewhat surprising, so is he closer to the show than we were led to believe? Is it true that his "new" cutter has possibly propelled him to the top of the pitching prospect class?
I gotten a few questions like this. Don't read anything into the level a player is assigned when he's cut from big league camp. That's only their Spring Training work group. They can be assigned to different levels before the start of the season and most of them well. Mitchell pitched well in camp and he does indeed have a new cutter, but he made only three starts at Double-A Trenton last season. That's where he'll head for the start of 2014.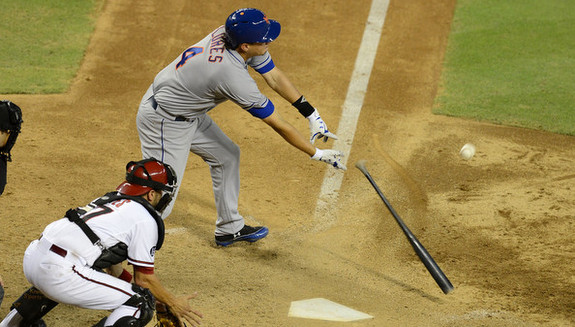 Eric asks: Mason Williams for Wilmer Flores?
I think both teams would say no, actually. The Mets need infielders and Flores is their top MLB-ready youngster — they have him working out at short this spring, something he hasn't done since 2011 — so I'm not sure they would give him up for a Double-A outfielder coming off a bad season, even if said outfielder's ceiling is high. I think the Yankees would say no because it's an underwhelming return for a guy who was arguably their top prospect 12 months ago. I'm skeptical of Flores because he spent parts of six seasons trying to get out of Single-A, and it wasn't until he got to ultra-hitter friendly Triple-A Last Vegas last summer that he re-established himself as a prospect. Trading an outfield prospect for a young infielder makes sense, but I don't think Flores would be the guy to target.
Jack asks: I don't understand why Pineda is considered to have more "upside" than David Phelps inasmuch as at this point Phelps' fastball is probably a couple ticks higher and his control is markedly better. While Pineda supposed has a better breaking pitch does that one factor offset Phelps' advantages in velocity and control? At best/worst, their upsides are probably similar.
I disagree that Phelps' fastball is a couple ticks higher — it definitely isn't based on this spring alone — and that his control is better. What separated Pineda from most young pitchers was his ability to pound the zone and his throw strikes, something he's done this spring following shoulder surgery. Their minor league walk rates are identical (2.1 vs. 2.2 BB/9) and Pineda has the advantage at the MLB level (2.9 vs. 3.5 BB/9), for what it's worth. Pineda has more upside because he's 28 months younger and because his slider is far better than anything Phelps throws. The shoulder injury might have knocked Pineda's ultimate ceiling down a notch or three, but Phelps pretty much is what he is. That's not to say he's bad, just that he might not be anything more than a back-end arm. Just watch the two, the difference in upside is obvious. You can really dream on Pineda.