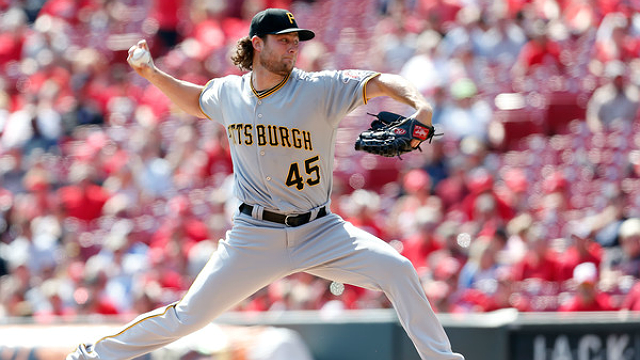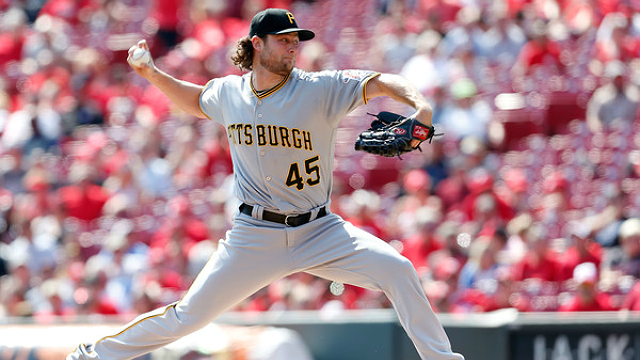 10:20pm ET: Jerry Crasnick says the Yankees made Torres, Andujar, Justus Sheffield, and Estevan Florial off-limits during trade talks with the Pirates. They were willing to trade Frazier or Chance Adams for Cole, but not both.
7:12pm ET: According to multiple reports, the Astros have traded for Gerrit Cole. For real this time. Headed the other way are right-handers Joe Musgrove and Michael Feliz, and prospects Colin Moran and Jason Martin. Musgrove and Feliz are big league relievers who might be able to start. MLB.com ranks Moran and Martin as the No. 5 and 15 prospects in Houston's system, respectively.
The Yankees had been connected to Cole for weeks, but the Pirates reportedly insisted on Gleyber Torres, and that was never going to happen. Brian Cashman & Co. wanted to build a package around Clint Frazier which, as J.J. Cooper noted, would've been better than what Pittsburgh actually got from the Astros. Jon Heyman says the Pirates wanted Miguel Andujar as well, and the two sides were never close to a deal.
With Cole off the board, the Yankees figure to move on to other pitcher trade targets, such as Michael Fulmer, Chris Archer, or Patrick Corbin. They've been connected to all those guys this offseason. Clearly the Yankees want a potential impact pitcher, not just a depth arm. That said, they have five starters already, plus some nice depth arms, so another pitcher isn't imperative.