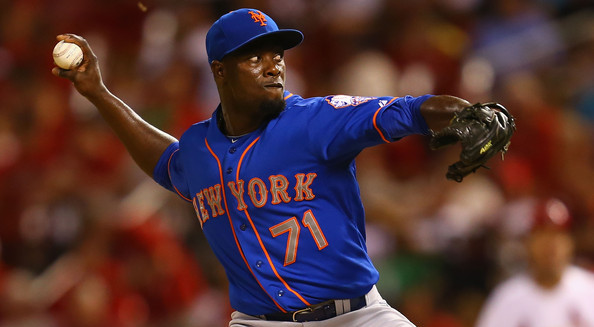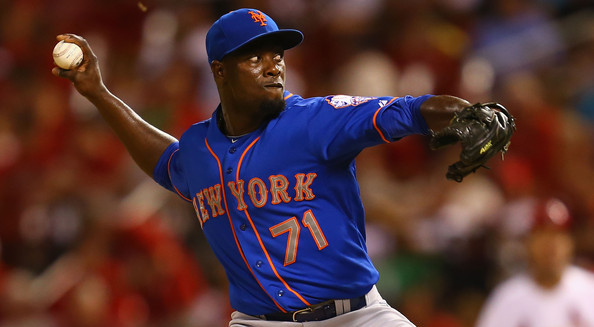 The Yankees have traded right-hander Gonzalez Germen to the Rangers for cash, the club announced. He was designated for assignment last week when the team acquired Chris Martin for the Rockies. I'm guessing the amount of cash they're getting from Texas is equal to whatever they sent to Colorado for Martin.
Germen, 27, was picked up from the Mets (for cash!) last month. The Yankees acquired him because they felt he was an upgrade over Preston Claiborne, who was designated for assignment and lost on waivers to the Marlins. They acquired Martin last week because they felt he was an upgrade over Germen. The circle of fringe reliever life.
Over the last two seasons, Germen had a 4.31 ERA (4.15 FIP) with good strikeout (8.91 K/9 and 22.7 K%) and meh walk (4.18 BB/9 and 10.6 BB%) rates in 64.2 relief innings for the Mets. As friend of RAB Eno Sarris likes to point out, Gonzalez's changeup has the best swing-and-miss rate of any changeup in all of baseball last season (32.7%).
Germen joins fellow right-hander Dan Otero and Brian Schlitter as relievers who were both acquired and let go by the Yankees in one offseason in recent years. None of those three guys ever pitched in pinstripes. Not even in Spring Training. So long, Gonzalez.