Happy Sunday, RAB readers. I sincerely hope you're keeping warm as you read this. As I write this, I'm wearing two hoodies and multiple pairs of socks. A touch dramatic? Sure, but I'm okay with it. To invoke a common metaphor, the Hot Stove season seems to have frozen along with the temperatures. Yeah, the Yankees signed Jace Peterson to a minor league deal, but that'll keep the stove about as warm as lighting up a single piece of newspaper would. To cope with this, I turned to social media to see if anyone had any burning questions (I promise I'll stop it now). Here are the results.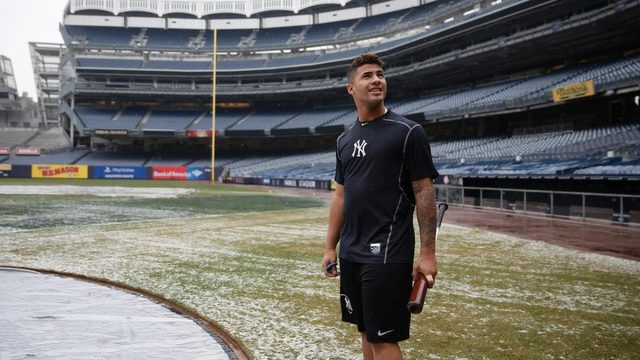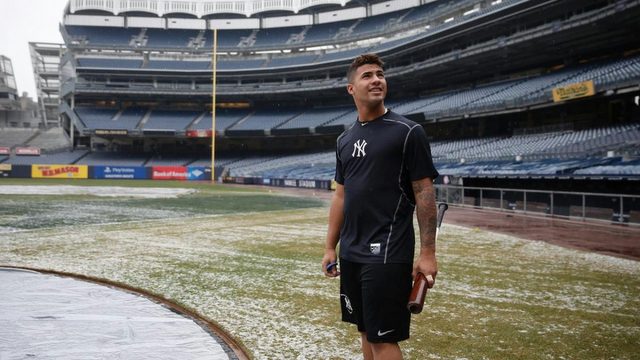 Harsh asks: How should Yankees fans temper expectations for Gleyber Torres if he does start at 2B (presumably after 2 weeks)?
The answers should be self-evident, but after what an expectation-shattering year 2017 was, we may need to remind ourselves of a few things. If the Yankees do call Torres up in a timely manner, he'll be making his debut well short of his 22nd birthday; he just turned 21 in December. As such, he'll be one of the youngest players in the Majors, as he has been at almost every level he's been at in his career; he's never been more than 2.8 years younger than his competition and was 6.7 years younger than his counterparts at AAA in 2017. That alone should be enough to temper expectations. On top of that, he is also coming off of an injury and still learning a new position, and would be doing so at the highest level possible. It's hard enough to succeed when you already know how to play a position, let alone when you're trying to master a new one AND learn how to be a Major League quality hitter at the same time. Chances are that Torres will be a good player, but it might not happen right away.
Harsh (also) asks: Why are/were the Yankees looking at SP when they have 5 capable starters (Sevy, Tanaka, Sonny, CC, Montgomery), Chad Green coming to ST as a starter, and a couple of guys in AAA (Adams and Sheffield)?
Say it with me, everyone: You can never have too much pitching. I'm a big fan of the Yankee rotation, but to play Devil's Advocate for a moment, there are some question marks. What if Masahiro Tanaka keeps giving up homers at a high clip? What if 2017 was an extreme outlier or Luis Severino? What if CC Sabathia falls off a cliff, as old guys are prone to doing? What if Sonny Gray gets hurt again and Jordan Montgomery takes a step back? Every team has questions about their rotations that are similar to these ones. Additionally, the Yankees may have concerns about the workloads of their pitchers and another starter could help mitigate that. While Chad Green is preparing as a starter, I think that's mostly for show and a fallback option, just like it was for Adam Warren when he would come to camp prepped for starting. Green's best role is likely as a long reliever/swingman, with the ability to make an emergency spot start if needed.
As for Chance Adams and Justus Sheffield, they're great depth and I'm sure we'll see them–and their upsides–at some point in 2018, but if they're major parts of the rotation this year, something may have gone wrong. Getting another starter allows the Yankees to be more patient with Adams and Sheffield and bring them up when their time is right, not just when the team's time is right.
Rich asks: 2018 Yankees as Star Wars characters?
In the interest of  brevity, I'm going to limit this to one character and one player, the first thought that I had: David Robertson as BB-8. Both are relatively 'compact' and both are very good at getting those around them out of tight spots.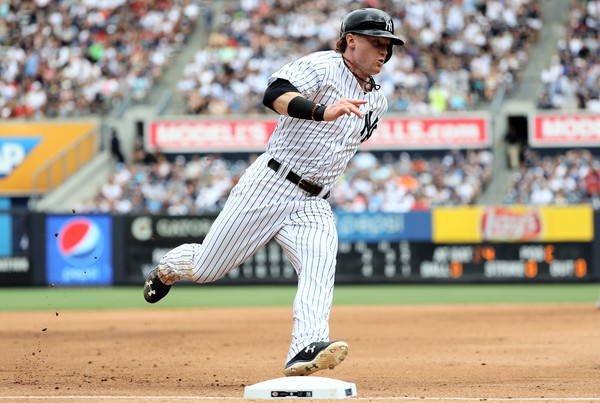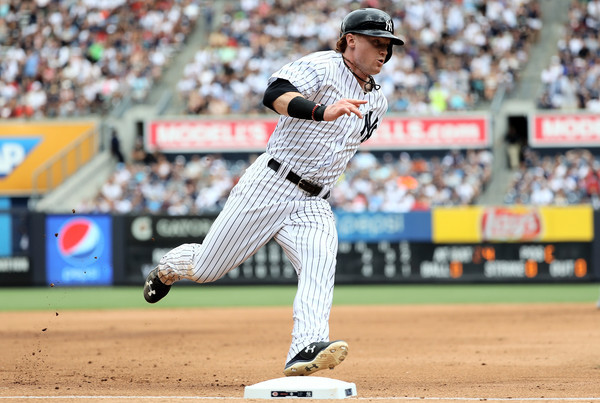 Nick asks: Is it possible the limited prospect sacrifice for Stanton jaded Yankee fans into thinking one doesn't need to sacrifice quality pieces to bring back value? The outrage over dealing a Clint Frazier for an average to above average MLB arm seems silly.
Part of me agrees wholeheartedly with Nick's first assertion. Consciously or not, we've got the robbery that was the Giancarlo Stanton trade in our minds and we've forgotten what a real MLB trade looks like. Then again, we were also told that the Yankees made and were rejected on offers for Chris Archer and Michael Fulmer, which is a 'nice' dose of reality. As to Nick's second point, again, my gut is to agree. The thought of trading a prospect for a need shouldn't scare anyone off. But as I laid out a few weeks ago, not all trade targets are created equally. I'm fine with trading Frazier in the right deal, but it has to be the right deal. Despite what I said above, the Yankees do have five capable starters and could go without trading for a sixth. Holding out on trading Frazier until you make sure you're getting back talent and control seems most prudent.
Sam asks: Given where the Yankees are today what combo do you start at 3B/2B on opening day?
As the team is currently constituted, I might bite the bullet and roll with Miguel Andujar at third and a platoon of Tyler Wade and Ronald Torreyes at second, with the latter two submitting to Gleyber as soon as he's ready. With Stanton, Aaron Judge, Gary Sanchez, and a hopefully healthy Greg Bird, the Yankees can absorb a bit of lost offense at those positions. Wade and Andujar have offensive upside–even if it's in different ways–and Toe is a competent defender who can put together good at bats. Wade is also a good defender. This combo should be able to hold down the fort. If not, a veteran who can play either position, like Stephen Drew or Howie Kendrick, might be worth a shot. He .could then slide to a bench role with minimal fuss or long-term damage once a solution–Torres–presented itself.
The Yankees are likely taking the long view with the infield. My guess is that they're going to go hard after Manny Machado when he is a free agent and they won't want anyone blocking third. This will shift Torres to second with Didi Gregorius still  at shortstop. That means that Andujar probably won't be with the organization long term. It's possible (probable?)  that if the Yankees sign Machado, Andujar will be traded.
Rob, a Mets fan asks: Will the Mets ever win anything in my lifetime? Plz advise
No.