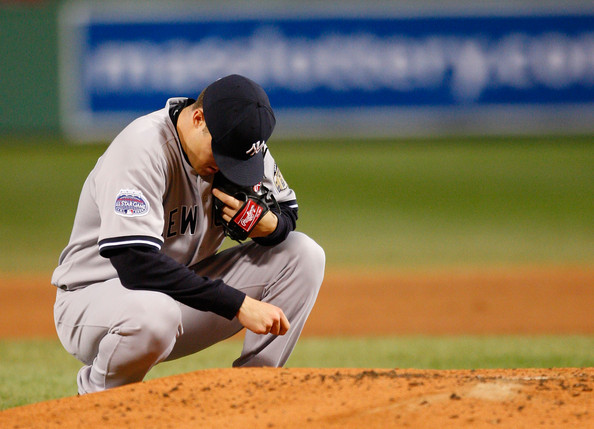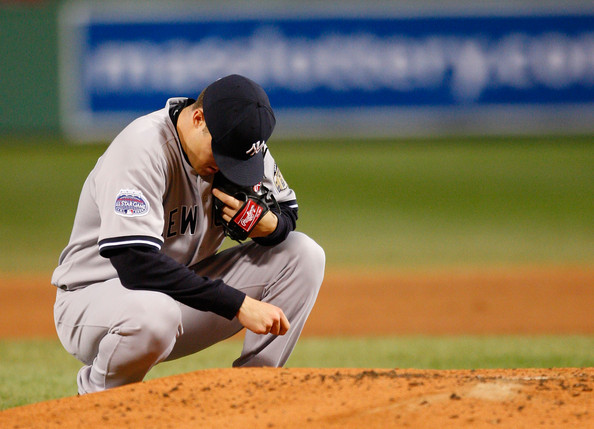 You don't have to look far into the past to the last time the Yankees put a young starter in its opening day rotation. That is, of course, because Luis Severino – all of 22 years old at the time – made the Yankees' rotation in 2016. It didn't … well, it didn't go all that great for him. He was in Triple A by mid-May and bounced between the minors, the major league rotation and the bullpen, where he was quite effective.
But you have to travel a little bit further back before then to the last time a true rookie made the Yankees' rotation out of spring training. Ivan Nova did so in 2011 and Ian Kennedy did so in 2008. Because this has happened so few times in the last decade, I thought it might make sense to look back at these past examples for a glimpse into what the Yankees' immediate future might look like.
After all, Jordan Montgomery and Chad Green are on the cusp of pulling off that feat this year. A fellow young starter in Severino claimed the other spot in the rotation. Therefore, in the Kennedy example, I'll group in Phil Hughes, who had eclipsed the rookie limits in '07 but was even younger in April of '08 than Severino on opening day last season.
Let the look back begin.
2008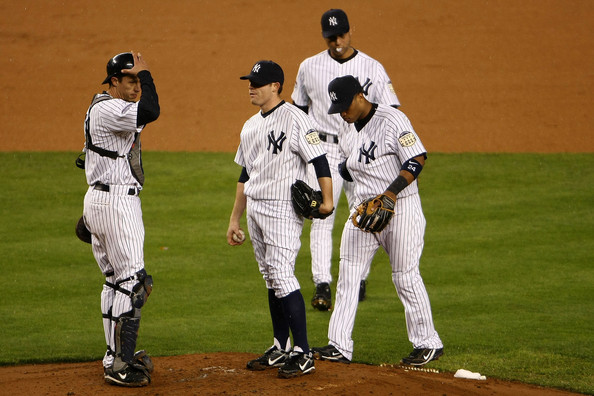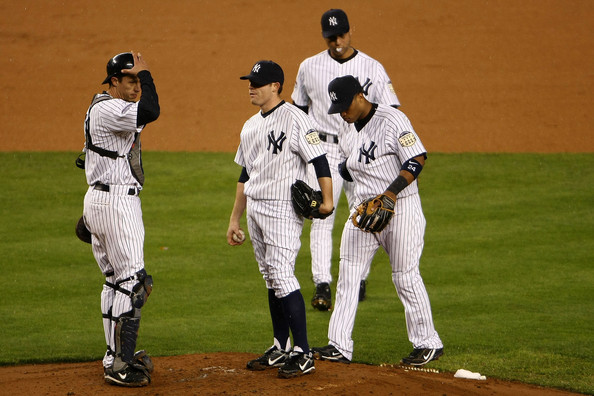 '08 seems like the perfect reference point to the present day. The Yankees had two rotation spots open behind Andy Pettitte, Mike Mussina and Chien-Ming Wang and they were Hughes and Kennedy's spots to take, which they proceeded to do.
The Yankees' current wave of optimism about its prospects comes primarily from its hitting, but at that time, it was because of the pitching. It's really hard to emphasize just how excited fans (and the team) were about its pitching prospects. The team has three former first-round picks (add in Joba Chamberlain) that had shown glimpses of promise and seemed destined to be the team's star starters/relievers.
Kennedy wasn't a top of the rotation talent necessarily and Hughes was coming off a season with a hamstring injury, so there was some concern. However, Kennedy has impressed and Hughes had just won a playoff game. Of course these guys were going to hit the ground running. There was no way both would fall flat in their big opportunity.
Or, I guess there was. Hughes had six starts, no wins, and a 9.00 ERA in April. He didn't make it out of the fourth inning in four of those starts. After his last start went on the disabled list with a cracked rib and wouldn't appear in the majors again until September.
Kennedy's start to the season went just as poorly. In nine appearances (eight starts) through the end of May, he went 0-3 with a 7.41 ERA. He only completed five innings a total of four times. In his first start, he gave up six runs and got just seven outs.
Perhaps the most disappointing moment happened when he resurfaced in the majors in August. He came up from the minors to replace an injured Chamberlain (Save the Big 3!) and gave up five runs in two innings to the Angels. He told reporters after the game he wasn't too upset with the way he pitched, which angered many in his own clubhouse. It made some question, rightly or wrongly, whether he had the best mindset to make it through a major league season.
2011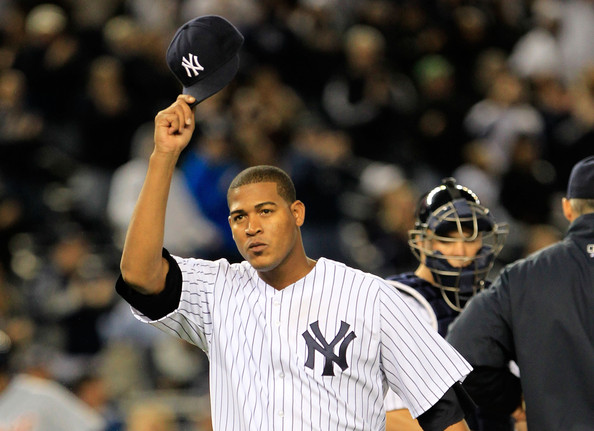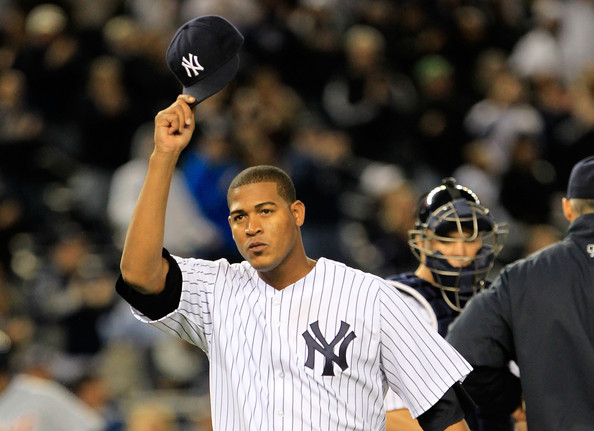 The failures of Kennedy and Hughes are a pretty sharp contrast to what happened for Ivan Nova. Nova was in no way the prospect that the duo were, to the point where he was claimed in the Rule 5 Draft by the Padres in 2008. He pitched in 10 games (42 innings) in 2010 and was fine. A 4.50 ERA, a low strikeout rate, but strong groundball numbers.
And at age 24 in '11, he made the rotation. The Yankees had lost a few starters from the year prior and Nova was solid enough in the spring to earn the spot.
From there, he ran with it. He had some bad starts here and there, but for the most part would always complete five innings. He had a 5.82 ERA after April, but it went down every single month after that, culminating in a 3.70 ERA over 165 1/3 innings.
He really hit his stride over the last four months. He won his last 12 decisions, made it through five innings in each of his last 17 starts and made it through at least six in 13 of them. He didn't allow more than four earned runs in an appearance after Apr. 15.
—
What are the takeaways from that? First off, it's really important for Montgomery or Green to avoid a slow start. Getting off to even one solid appearance to begin the season will go a long way to finding one's rhythm. They have a buffer of not needing to start until Apr. 16 in the majors, but Severino will need to go beginning with the Yankees' second series against a solid Baltimore lineup. Staying healthy will also help because who knows if Hughes could have turned things around if he'd only stayed healthy. Heck, that's probably a common refrain for his early Yankees' tenure.
Nova excelled in part because he avoided bad innings, keeping teams from knocking him out quickly. If a young starter can complete five innings, it goes a long way. Whether it's Severino or Montgomery or whomever, it won't necessarily be all about their strikeout rate or how many people they walk. Nova struck out few and walked a ton in his first month in '08. Those things are still important, but we also need to wait for a definitive sample size.
Therefore, it's important to put process over results for a little while, preach some patience for these young starters. Not many pitchers have a clean beginning to their first big opportunity and it will likely take a while before these guys can establish themselves in the majors, if they even truly do.