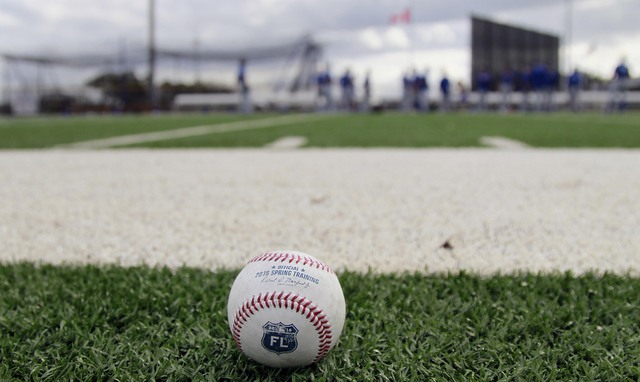 The new season is upon us. Opening Day is Monday, which means it's time to wrap up our annual Season Preview series. As always, we'll end the series with a quick look around the league. Some of this is serious, most of it isn't. Enjoy.
Arizona Diamondbacks
Why They'll Suck: The middle infield is a mess and their corner outfield defense is going to be pretty bad if Yasmany Tomas plays left everyday. Also, they'll probably trade some good players to unload a bad contract again.
Bold Prediction: Shelby Miller actually pitches well. I have no idea why so many analysts think he's bad.
Atlanta Braves
Why They'll Suck: Because they are trying to suck. Rebuilding is just a nice way of saying tanking.
Bold Prediction: Nick Markakis beats his ZiPS projection and slugs .370.
Chicago Cubs
Why They'll Suck: They're going to strike out way too much. It's also only a matter of time until someone gets bit by some wild animal Joe Maddon brings into the clubhouse.
Bold Prediction: Adam Warren is their best starter. Boom!
Chicago White Sox
Why They'll Suck: They lost their leader, Drake LaRoche.
Bold Prediction: We find out Adam LaRoche was the one who complained about Drake LaRoche being in the clubhouse all the time.
Cincinnati Reds
Why They'll Suck: Their rotation is Homer Bailey, Anthony DeSclafani, Michael Lorenzen, Jon Moscot, and John Lamb. No, wait, that's the list of their injured starters. Now they have to turn to the B-team.
Bold Prediction: Joey Votto finally loses his mind, but in a polite, Canadian way. He's already doing this between pitches: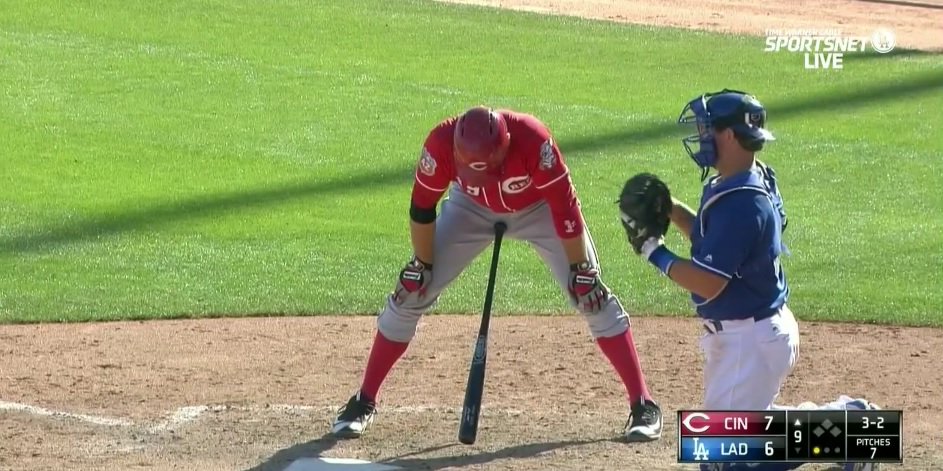 Cleveland Indians
Why They'll Suck: In all seriousness, their entire starting outfield is either hurt (Michael Brantley, Lonnie Chisenhall) or suspended (Abe Almonte). They're a Corey Kluber or Carlos Carrasco injury away from 85 losses. Beware.
Bold Prediction: Francisco Lindor leads all shortstops in WAR.
Colorado Rockies
Why They'll Suck: The Rockies exist in a perpetual state of suck. Fun Fact: They have never once won a division title. They've finished as high as second place only three times in their 23 years of existence.
Bold Prediction: They finally trade Carlos Gonzalez. I'm thinking … Orioles.
Detroit Tigers
Why They'll Suck: They've punted defense at the four corner positions and, inevitably, the relievers they acquired this winter will stink.
Bold Prediction: Justin Verlander bounces back and finished in the top five of the Cy Young voting.
Houston Astros
Why They'll Suck: Karma for doing very little in the offseason outside of adding a new closer and fifth starter. The rebuild is supposed to be over.
Bold Prediction: Carlos Correa is more Alex Gonzalez than Alex Rodriguez.
Kansas City Royals
Why They'll Suck: They replaced Johnny Cueto and Ben Zobrist with Ian Kennedy and Christian Colon. Like, on purpose.
Bold Prediction: Kennedy wins 18 games and Colon hits .310. Eff the Royals, man.
Los Angeles Angels
Why They'll Suck: The Angels have surrounded Mike Trout with as little position player talent as possible in an effort to make him look even greater by comparison.
Bold Prediction: Jered Weaver's fastball hits 84 mph once or twice.
Los Angeles Dodgers
Why They'll Suck: The Dodgers have surrounded Clayton Kershaw with as little pitching talent as possible in an effort to make him look even greater by comparison.
Bold Prediction: It becomes clear Yasiel Puig peaked early.
Miami Marlins
Why They'll Suck: The fans and players are doomed to pay for Jeffrey Loria's evil villian-ness. Fun Fact: They've never won a division title either. They've also never lost a postseason series.
Bold Prediction: Christian Yelich breaks out and puts up Andrew McCutchen numbers. I'm serious about that one.
Milwaukee Brewers
Why They'll Suck: They're another team that is going to suck on purpose. Before long they're going to trade Jonathan Lucroy too.
Bold Prediction: Ramon Flores hits 15 dingers with a .350 OBP.
Minnesota Twins
Why They'll Suck: I don't know, but I'm sure Twins fans will blame it on Joe Mauer.
Bold Prediction: Miguel Sano plays right field better than Torii Hunter did last year.
New York Mets
Why They'll Suck: They're still the Mets. Case in point: the recent Matt Harvey bladder story. Last year's pennant didn't change anything in that regard.
Bold Prediction: They have to trade for a starting pitcher at the deadline.
Oakland Athletics
Why They'll Suck: No joke, I can name only one A's starter (Sonny Gray) and one A's infielder (Marcus Semien). Is Bobby Crosby still playing?
Bold Prediction: Josh Reddick gets traded for a holy crap package at the trade deadline. I'm thinking … Royals.
Philadelphia Phillies
Why They'll Suck: Still reeling from the 2009 World Series, obviously.
Bold Prediction: Someone not named Maikel Franco or Ryan Howard hits a home run.
Pittsburgh Pirates
Why They'll Suck: The baseball gods will not let John Jaso's hair go unpunished.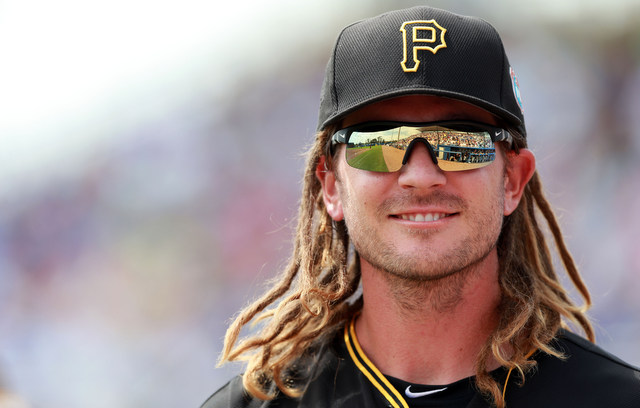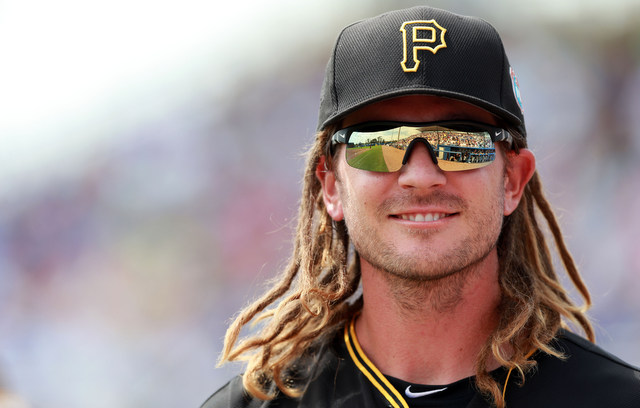 Bold Prediction: Mark Melancon is traded at the deadline. I'm thinking … Dodgers.
St. Louis Cardinals
Why They'll Suck: The Cardinals will never suck. The only thing they suck at is sucking. Their ace made four starts and their highest paid position player hit four home runs last season, and they still won 100 games. The Cardinals, man.
Bold Prediction: Three years after learning to play second base and one year after learning to hit for power, Matt Carpenter picks up pitching and saves 46 games.
San Diego Padres
Why They'll Suck: I'm not entirely convinced the Padres exist at this point. Are we sure MLB still lets them into the league? What an amazingly nondescript franchise.
Bold Prediction: Someone throws the first no-hitter in franchise history. I'll go with Colin Rea, who is a real player and definitely not someone I just made up.
San Francisco Giants
Why They'll Suck: They buy into the "even year trend" a little too much and give Buster Posey and Madison Bumgarner weeks off at a time this summer.
Bold Prediction: Bumgarner out-slugs the starting outfield.
Seattle Mariners
Why They'll Suck: I don't know how it will happen exactly, but they'll suck. The Mariners are the Wile E. Coyote of MLB. Every time they looked poised for success, they crash into the mountain with a tunnel painted on the side of it.
Bold Prediction: Bob Cano mashes 30 taters and finishes in the top three of the MVP voting. I'm expecting a big year from Robbie.
Texas Rangers
Why They'll Suck: They won't suck. They'll be just good enough to get thisclose to winning something meaningful before having it ripped away again. Think Game Six of the 2011 World Series, or the seventh inning of Game Five of last year's ALDS. That's how the Rangers roll.
Bold Prediction: Josh Hamilton leads the team in home runs.
Washington Nationals
Why They'll Suck: They're the NL version of the Red Sox. They have talent and everyone buys the hype. It should work! But it doesn't.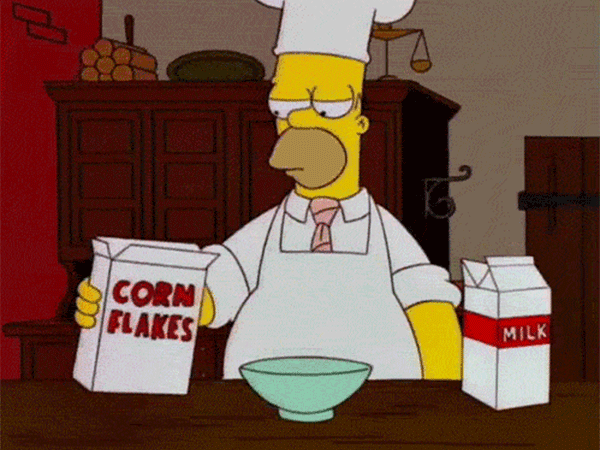 Bold Prediction: Bryce Harper is even better this year.