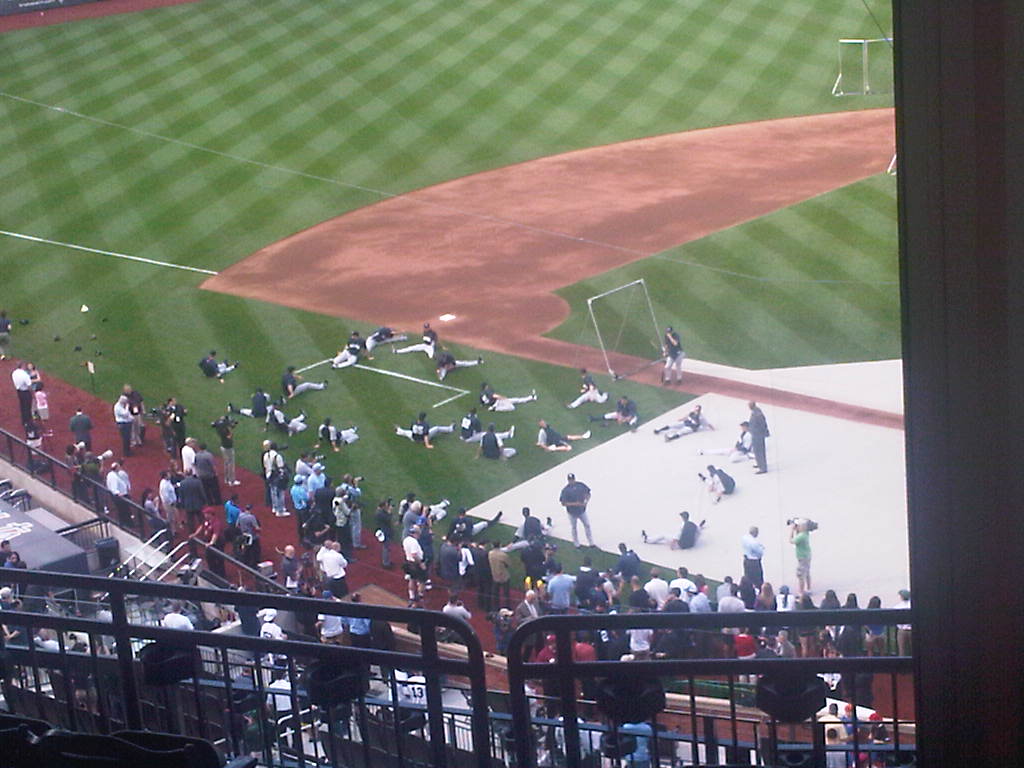 Curtis Granderson is leaving tonight to join Triple-A Scranton for a rehab assignment, according to Joe Girardi. He's expected to play five out of six days while DH'ing some, and could be back in the Yankees' lineup by the end of next week. Best news of the day.
Granderson was out on the field earlier running the bases, and he also fielded a variety of batted balls in the outfield – grounders, fly balls, liners off the wall, you name it. Girardi indicated that because he was moving around so well, it was time to get him in rehab games.
Here's some other tidbits from the pregame press conference…
Marcus Thames' ankle is still bothering him, but he's going to take batting practice and see how it goes. At best, he'll be available to pinch hit.
Girardi didn't seem concerned about Frankie Cervelli's heavy workload of late, and said there's "no thought" about sitting him. He did say he's going to watch him physically every day to see how he holds up. Tonight will be Cervelli's fifth start in the last five days and seventh in the last eight, but he's 24-years-old, lots of life in those legs.
"You start to feel it at game time," said the Yanks' manager when asked about the excitement of the Subway Series. "It's the energy involved … players aren't going to walk around and brag, but the fans might."
As far as seeing Mets' starter Hisanori Takahashi for the first time, Girardi basically said the only thing you can do is watch video. "It's obviously more difficult. If you're righthanded, you have to know you're getting fastball-changeup." The 35-year-old lefty has a 3.51 xFIP this season, though tonight will be his first start.
Girardi's not concerned about Javy Vazquez's layoff at all. He basically had the "he's been around a while, he knows what to do" attitude. Javy's last start was nine days ago, but he did come out of the bullpen to strikeout Kevin Youkilis on four pitches Monday night.
Back with the game thread a little later on.