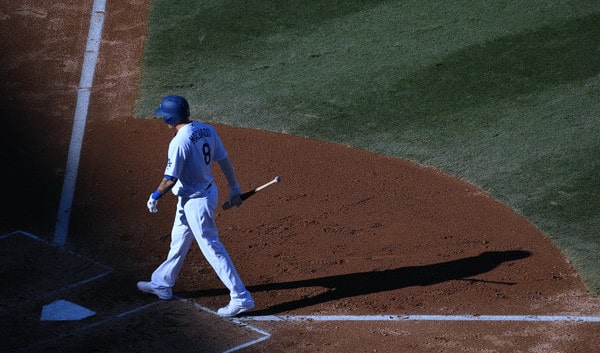 It's been five years since the last notable transaction on Christmas Eve (Dodgers signed Jamey Wright in 2013) and 13 years since the last notable transaction on Christmas Day (Angels re-signed Tim Salmon in 2005). Will we get a Christmas deal this year? Probably not! But maybe. Anyway, here are the latest hot stove rumblings.
Machado decision will come in 2019
According to Jon Heyman, Manny Machado has let teams know his free agent decision won't come until after New Years. Does that mean soon after New Years, as in sometime next week, or after New Years in general, as in potentially mid-to-late January (or even later)? I guess we'll find out. Machado visited the White Sox and Phillies in addition to the Yankees last week and those three teams are believed to be his most serious (only?) suitors.
Not surprisingly, there have been reports indicating the Yankees will only sign Machado at their price, which is said to be something south of ten years and $300M. Those "the Yankees will only sign/trade for him at their price" rumors are pretty common these days. It behooves the Yankees to downplay their interest to prevent other teams from driving up the price. I get the feeling the Phillies will not be outbid for Machado. The Yankees might have to step outside their comfort zone to make this happen.
Yankees are a "lead" team for Britton
The Yankees are among the "lead" teams for free agent lefty Zach Britton, reports Heyman. The Phillies are in that mix as well. The Yankees are looking to add two relievers this offseason and they've been connected to Britton basically since the end of the season. He's said he'd "love to be back" with New York as well, so there's mutual interest. That said, money talks, and this may be Britton's only chance at a huge free agent payday.
Between the Orioles and Yankees this past season the just turned 31-year-old Britton posted a 3.10 ERA (4.22 FIP) with an okay strikeout rate (20.1%), a high walk rate (12.4%), and an excellent ground ball rate (73.0%). He was much better as he got further away from his offseason Achilles surgery. The Yankees have about $16M to spend under the $197M luxury tax threshold assuming Sonny Gray and his projected $9.1M salary are traded away at some point. Britton would presumably eat up most of that $16M in payroll space.
Yankees didn't make offers to Corbin, Eovaldi, Miller
The Yankees never made official contracts offers to former free agent hurlers Patrick Corbin, Nathan Eovaldi, and Andrew Miller according to Jack Curry, Erik Boland, and Andy Martino. This is all semantics and it gets talked about every offseason. The two sides talked contract terms, of course, but the Yankees never presented an official offer to be signed. That's all. They discussed money and tried to found common ground and that's the most important thing.
Once the holidays pass, the Yankees will have a lot to do before Spring Training, most notably securing a Didi Gregorius replacement and bulking up the bullpen. I get the sense the Gregorius replacement will go one of two ways. Either the Yankees will go big and sign Machado, or they'll go cheap and sign someone like Freddy Galvis or Jose Iglesias in February. Offers or no offers, the Yankees still have a lot to do this winter. The first few weeks after New Years should be busy.