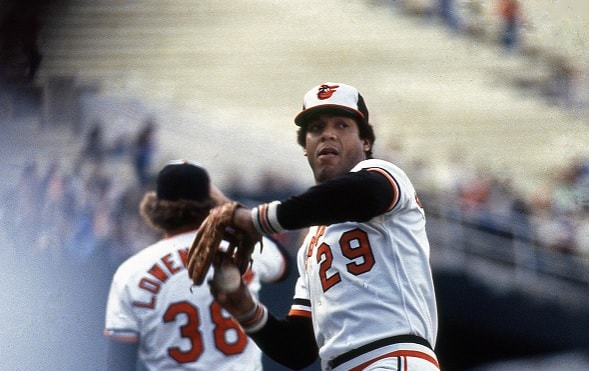 Weather permitting, the Yankees and Rangers will continue their four-game series this afternoon at Yankee Stadium. First pitch is scheduled for a little after 1pm ET. Here are some links to help you pass the time until the game begins.
Singleton returning in 2019
Ken Singleton is reportedly postponing his retirement. According to Randy Miller, Singleton will return to the YES Network next year on a reduced schedule. He'll work about 24 games rather than his usual 55, with a heavy dose of games in Baltimore and Tampa, where he has homes. Singleton will also do one other road trip plus some games at Yankee Stadium. Nothing is official yet, but Kenny pretty much confirmed he's returning on this week's R2C2 podcast.
Earlier this year Singleton announced 2018 would be his final season as a broadcaster. It wasn't speculation. He announced it. Apparently the head honchos at the YES Network put on the full court press and convinced him to come back. Singleton said he wants to spend more time with his family and grandchildren, and the reduced schedule will allow that. Next season will be his 50th (!) in big league baseball. He played 15 years and has spent the last 35 as a broadcaster. Hell of a baseball life. I am very glad Singleton is returning. He's my favorite broadcaster.
Players' Weekend returns for 2018
Prepare yourself for another weekend of outrage from baseball purists. Earlier this week MLB announced the second annual Players' Weekend will take place from Friday, August 24th, through Sunday, August 26th. The Yankees will be in Baltimore that weekend and they have a doubleheader that Saturday, so they'll get to rock their Players' Weekend uniforms for four games instead of three. You can see all the jerseys here. Here's the Yankees':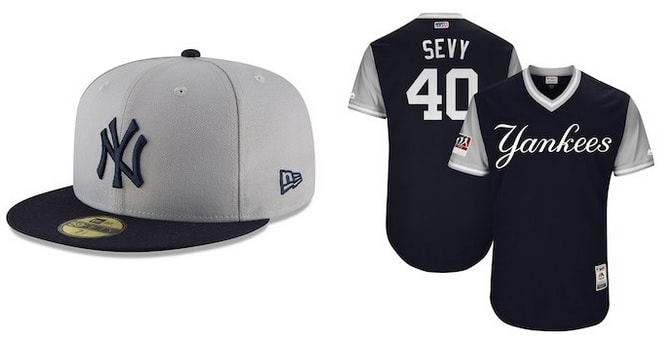 Same as last season. The Yankees didn't change the jerseys at all. Boring! Last year they were at home for Players' Weekend and those jersey tops looked weird with white pinstriped pants. I reckon they'll look much better with the road gray pants this year. As for the uniform nicknames, you can see all of them right here. They really should've gone with each player's Didi Gregorius emoji. Brad Boxberger will have emojis on his jersey. Yankees should've done it. Alas.
Yankees planning events to commemorate Stonewall Riots
The Yankees are planning "significant events" both inside and outside Yankee Stadium next season to commemorate the 50th anniversary of the Stonewall Riots, report Andy Martino and George King. No details have been announced yet, though the events will be something that provide more meaningful engagement and interaction with the community than a simple LGBTQ Pride Night at the ballpark.
The Stonewall Riots were a watershed moment for gay rights in New York. The Yankees were the last team in baseball to announce plans for an event celebrating gay rights — the Mets have held an annual Pride Night since 2016, for example — which is disappointing, especially since they play in the largest and most diverse city in the world. Better late than never.