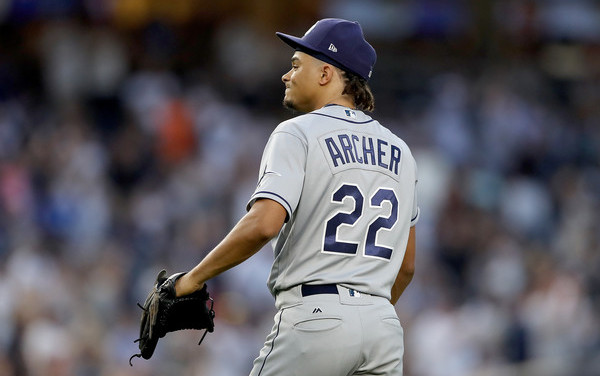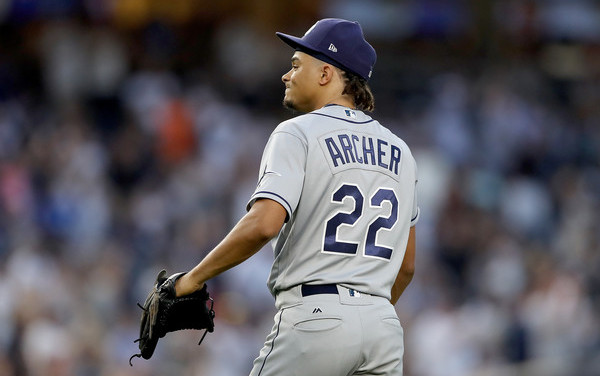 The hot stove has slowed to a crawl during the holidays, as it always does. Things will pick up after New Years. It has to, right? So many top free agents remain unsigned, and there are some big name trade chips still waiting to be had. Anyway, here are some bits of news and notes to check out.
Yankees made offers for Fulmer, Archer
According to Bill Brink, the Yankees made trade offers for Michael Fulmer and Chris Archer, which were rejected by the Tigers and Rays, respectively. The offers are said to be on par with what the Yankees are offering the Pirates for Gerrit Cole, so I guess that means Clint Frazier plus other stuff? Both Fulmer (five years) and Archer (four years) come with more control than Cole (two years).
I wonder how seriously the Yankees pursued Fulmer and Archer, both of whom I prefer to Cole. Were they cursory "here's an offer what do you think?" offers, or were there counteroffers and continued negotiations? I guess it's possible the Tigers are holding out for Gleyber Torres given Fulmer's five years of control, and an intradivision trade with the Rays may be too complicated, so any talks with those teams could have ended quickly.
Yankees tried to engage Giants on Ellsbury
The Yankees recently tried to engage the Giants on Jacoby Ellsbury, reports Jon Heyman. San Francisco is looking at other (i.e. better) outfield options first. They've been linked to Jay Bruce a bunch in recent weeks. We recently heard Ellsbury might be willing to waive his no-trade clause for select teams, including possibly the Giants. Supposedly Ellsbury wants to stay with the Yankees, but who knows.
I get the sense that, if an Ellsbury trade does go down, it won't happen until late in the offseason, after free agents like Lorenzo Cain, Carlos Gomez, Jon Jay, Jarrod Dyson, and Austin Jackson sign. Any teams that miss out on those guys could then shift focus to Ellsbury and see how much the Yankees are willing to eat. The problem with an Ellsbury trade taking place late in the offseason is the Yankees won't know whether they'll have any extra money to spend under the luxury tax threshold. They have to plan as if Ellsbury will be on the roster in 2018.
Yankees had interest in Longoria
According to Marc Topkin, the Yankees were one of many teams with interest in Evan Longoria before he was traded to the Giants. It's unclear whether the two sides actually talked about a trade at some point. Longoria is owed $86M from 2018-22, though he would only count as $11.1653M against the luxury tax payroll given the timing of the two team friendly extensions he signed way back when.
I know the Yankees have an opening at third base, but I have to say, I would not have liked a Longoria pickup at all. He just turned 32 and he hit .261/.313/.424 (96 wRC+) in 2017. He's hit .265/.325/.457 (113 wRC+) in over 3,400 plate appearances dating back to Opening Day 2013. Longoria's best years are behind him. The Yankees don't need to trade prospects and take on salary for a guy like that. What are the odds Miguel Andujar outproduces Longoria from 2018-22? Better than I think most people realize And I'm talking on the field only. Once you factor in salary, forget it.