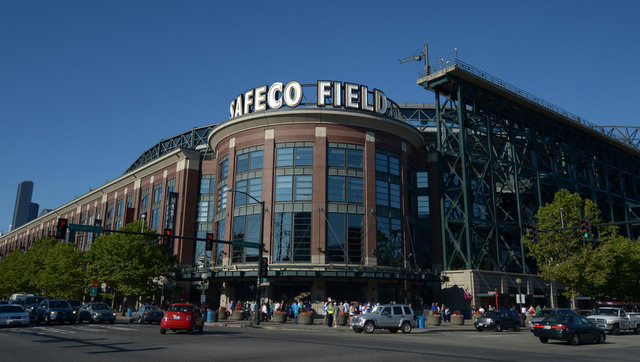 The West Coast trip continues and will conclude early this week in Seattle, with a three-game set against Robinson Cano and the Mariners. The Yankees are 9-2 in their last eleven games in Safeco Field dating back to 2011. Jeremy Bonderman pitched for the Mariners the last time the Yankees lost in Seattle. That … seems impossible.
What Have The Mariners Done Lately?
The Mariners lost a 12-inning game to the Indians yesterday and dropped three of four in the weekend series. (Hey, just like the Yankees!) After being a trendy World Series pick coming into the season — or at least a trendy AL West pick — Seattle is disappointing with a 24-26 record and a -18 run differential. They're in fourth place in the division.
Offense & Defense
As has been the case quite often in recent years, the Mariners have a below-average offense, scoring just 3.72 runs per game with a team 96 wRC+. They can't blame it all on the ballpark either (wRC+ is park adjusted). The Mariners are totally healthy on offense. No position players on the DL or even day-to-day.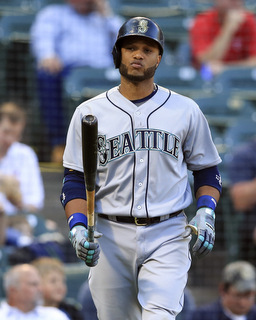 Manager Lloyd McClendon's lineup is anchored by DH Nelson Cruz (194 wRC+), who is tied with Bryce Harper for the MLB lead with 18 homers. Cano (80 wRC+) is in the middle of the worst season of his career — I suspect you knew that already! — despite having Cruz hitting behind him, so yeah, lineup protection doesn't help as much as everyone thinks. 3B Kyle Seager (125 wRC+) has been very good and OF Seth Smith (125 wRC+) has raked as the left-handed half of the left field platoon.
OF Justin Ruggiano (89 wRC+) is the other half of the platoon with Smith, and ex-Yankees farmhand OF Austin Jackson (65 wRC+) recently returned from the DL to resume playing center every day. Remember when a bunch of Yankees fans were upset the team traded Jackson instead of Brett Gardner? What a weird time that was. Anyway, 1B Logan Morrison (101 wRC+), SS Chris Taylor (22 wRC+), and C Mike Zunino (77 wRC+) are the rest of the regulars while C Welington Castillo (22 wRC+), UTIL Brad Miller (106 wRC+), UTIL Dustin Ackley (54 wRC+), and UTIL Willie Bloomquist (12 wRC+) fill out the bench. Yes, they have a five-man bench at the moment.
The Mariners have a surprisingly bad team defense. Well, not bad, but it's not great either. Cano and Seager are both excellent and Zunino's a stud behind the plate, plus Jackson can still go get it, but there's not a whole lot to see besides that. Cruz has actually played more right field (31 games) than DH (19 games) and he's abysmal in the field, same with Smith and, to a lesser extent, Ruggiano. Taylor's alright at short and Miller has a knack for hilarious errors. LoMo's okay around the bag but won't wow anyone. Cano, Seager, and Jackson … hit it to anyone but them.
Pitching Matchups
Monday: RHP Michael Pineda (Career vs. SEA) vs. RHP Felix Hernandez (Career vs. NYY)
You didn't think the Yankees were going to miss Felix, did you? Of course they weren't. Hernandez, who is still somehow only 29, has a 1.91 ERA (3.19 FIP) in ten starts and 70.2 innings this season, so he's basically as good as ever. He's got a great strikeout rate (26.6%), a great walk rate (5.6%), a great ground ball rate (62.1%), an above-average home run rate (0.89 HR/9), and no platoon split (.258 vs .249 wOBA in favor of righties). Felix is on the very short list of the best pitchers in baseball, but you knew that already. These days Hernandez throws a fastball only 40% of the time or so — he favors his low-90s sinker over his low-90s four-seamer — and instead relies heavily on his upper-80s changeup. He throws that pitch more than one-third of the time, believe it or not. An upper-70s curveball is Felix's preferred breaking ball, though he'll also throw a bunch of mid-80s sliders per outing. This will not be fun.
Tuesday: LHP CC Sabathia (Career vs. SEA) vs. TBA
Seattle's starter for tomorrow's game is TBA because lefty James Paxton was just placed on the 15-day DL with a finger injury. (Paxton's DL stint is why they're carrying a five-man bench at the moment.) Ryan Divish says all signs point to fellow southpaw Mike Montgomery getting the start in Paxton's place. Montgomery, 25, was once one of the best prospects in baseball, but his career has stalled out in Triple-A due to control issues. The Royals traded him to the Rays in the James Shields-Wil Myers deal two years ago, then the Rays traded him to the Mariners for Erasmo Ramirez in Spring Training. Montgomery has a 3.74 ERA (3.30 FIP) in nine starts and 53 innings in Triple-A this year, posting his best strikeout (21.8%) and walk (6.9%) rates in years. His fastball sits low-90s and his best pitch is a fading changeup. Montgomery never did figure out a reliable breaking ball — he's thrown a curveball, a slider, and a cutter at times over the years in an effort to find a third pitch. If Montgomery doesn't start tomorrow … I have no idea who else it would be.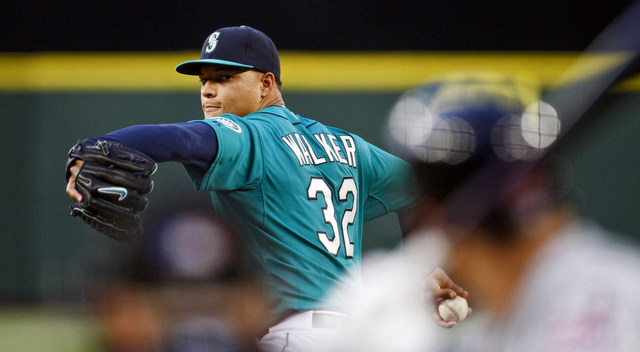 Wednesday: RHP Masahiro Tanaka (Career vs. SEA) vs. RHP Taijuan Walker (Career vs. NYY)
Walker is a nice reminder that even the best pitching prospects will break your heart, or, at the very least, run into bumps in the road to stardom. The 22-year-old has a 6.18 ERA (4.78 FIP) in ten starts and 51 innings so far in 2015, with an average strikeout rate (20.3%) and below-average walk (9.9%), grounder (39.2%), and homer (1.41 HR/9) rates. Righties (.374 wOBA) have hit him a tad harder than lefties (.340 wOBA), which is the opposite of what he did in limited action from 2013-14. Walker has a big fastball, sitting in the mid-90s with his four-seamer, and he throws it nearly 70% of the time. He throws his upper-70s curveball only 5% of the time, instead using an upper-80s splitter as his go-to offspeed pitch. Walker will also throw some upper-80s cutters. As with most young pitchers, there are good days and bad days, and so far this year Walker's bad days have outnumbered the good days.
Bullpen Status
Like I said earlier, the Mariners played 12 innings yesterday, and that was after starter J.A. Happ went only five innings. McClendon needed seven innings out of his bullpen and all seven of his relievers pitched. RHP Tom Wilhelmsen (1.53 FIP), RHP Mark Lowe (2.88 FIP), LHP Charlie Furbush (3.03 FIP), and LHP Joe Beimel (3.20 FIP) have all pitched each of the last two days.
Closer RHP Fernando Rodney (4.98 FIP) has been very shaky this season. I mean really, really shaky. He's put 39 runners on base in 21.1 innings. Yikes. RHP Dominic Leone (6.32 FIP) and RHP Carson Smith (2.29 FIP) are the last two relievers, though Smith has pitched himself into a setup role of late. He's not a "last guy in the bullpen" guy. Head over to our Bullpen Workload page to see the status of Joe Girardi's bullpen. For updates on the Mariners, check out Lookout Landing and USS Mariner.