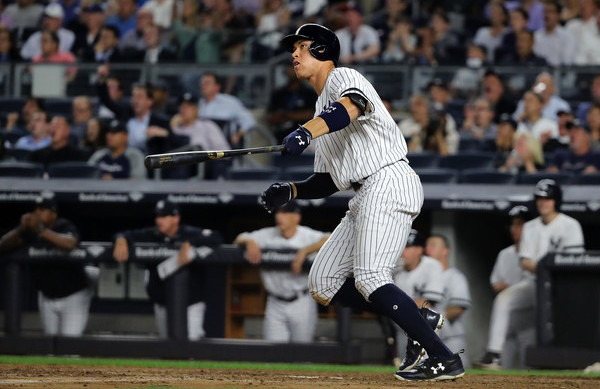 A fun fact: the Yankees are 6-1 against the Orioles in Yankee Stadium this year. Another fun fact: they've scored 80 runs (!) in those seven games. Yet another fun fact: they've scored 17 first inning runs in their last three home games against the O's. The Yankees have had their problems at Camden Yards the last few years. They've crushed the O's in the Bronx though.
Needless to say, another big offensive effort would be appreciated this evening. Blowout wins are always great. Plus, you know, pounding the Orioles and catching a glimpse of Buck Showalter being miserable is always fun. Blowout or not, the Yankees are closing in on a postseason berth — they're still within striking distance of the AL East title too — so they need as many wins as possible now. The finish line is approaching. Don't slow down. Here is the Orioles' lineup and here is the Yankees' lineup:
LF Brett Gardner
RF Aaron Judge
C Gary Sanchez
SS Didi Gregorius
2B Starlin Castro
3B Chase Headley
CF Jacoby Ellsbury
DH Matt Holliday
1B Greg Bird
RHP Luis Severino
It is a bit cloudy in New York today, but otherwise it's a very pleasant evening for a ballgame. Tonight's game will start shortly after 7pm ET. WPIX will have the broadcast. Enjoy the game.
Injury Updates: Aaron Hicks (oblique) played catch and took dry swings, so he's making progress. Joe Girardi said he expects Hicks to play again before the end of the regular season … Todd Frazier has a stiff back and is out of the lineup as a precaution. He's available off the bench and will be in the lineup tomorrow.