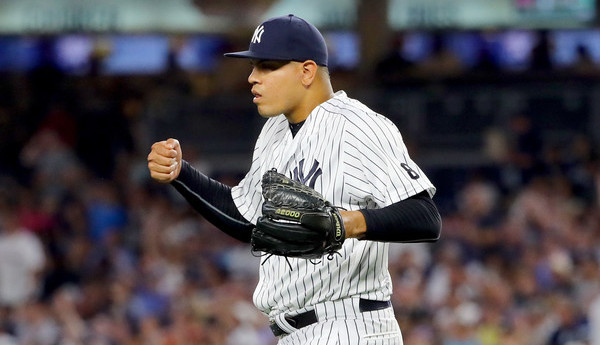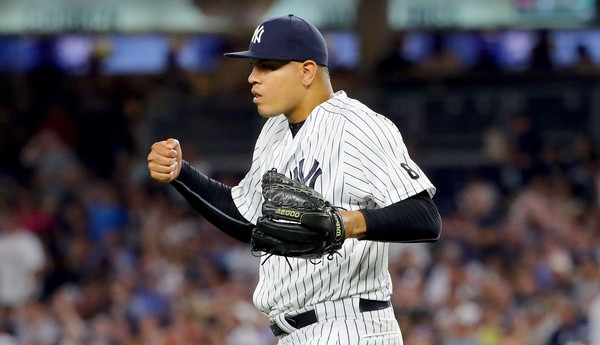 According to Joel Sherman, Dellin Betances is among the 50 players on the preliminary 2017 World Baseball Classic roster submitted by Team USA last month. Andrew Miller is on the preliminary roster as well, though Betances is the only Yankee.
The preliminary roster is just that: preliminary. Players can still back out and be added. Neither Mike Trout nor Bryce Harper are on the preliminary roster because they're unwilling to commit to the event at this point in time, says Sherman. The rosters do not have to be finalized until January.
Betances is, by far, the Yankees best candidate for Team USA. Who else could they send? Brian McCann behind the plate? That's it. Masahiro Tanaka (Japan), Didi Gregorius (Netherlands), and Gary Sanchez (Dominican Republic) are among the Yankees who would can land on other WBC rosters.
I'm fairly certain teams do not have any control over their players participating in the WBC unless they're coming off some sort of injury. Betances finished the year health, so it's essentially up to him whether he wants to play. The Yankees can't stop him. The WBC begins March 7th and continues through the 22nd.
Over the last three years Dellin has pitched to a 1.93 ERA (1.97 FIP) in 247 innings with a ridiculous 392 strikeouts. Miller is second among in relievers in strikeouts over the last three seasons. He has 326. It is in no way a surprise to see Betances on the Team USA roster.