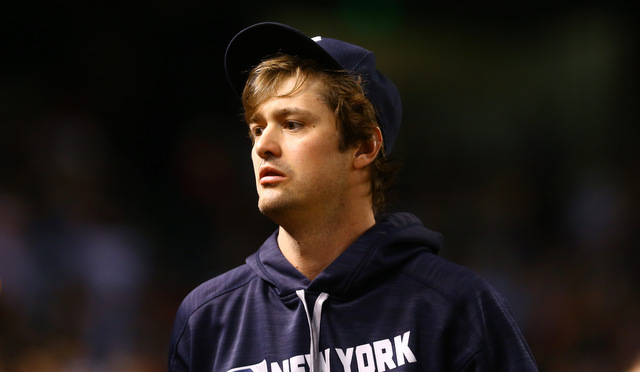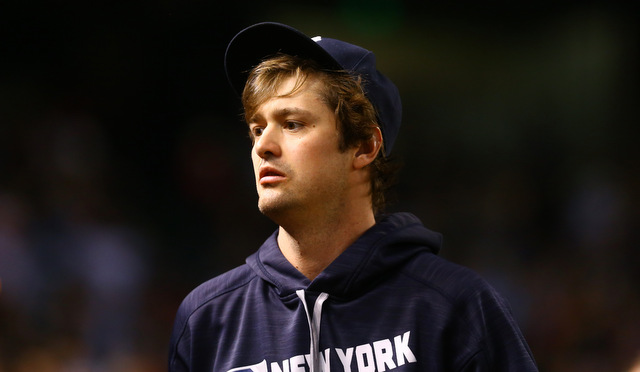 The Yankees and Twins continue their four-game series later this afternoon. Here are some links to help you pass the time until first pitch.
Yankees want "sure things" for Miller
From the "no duh" rumor mill: the Yankees are seeking "sure things" in return in any Andrew Miller trade, reports Jon Heyman. I guess that means they want MLB ready young talent, not prospects who are a year or two away from the big leagues. Makes sense, right? No need to settle for lottery tickets when you're dealing a player of Miller's caliber. Either get players who can help you right now or keep the reasonably priced elite reliever who is under contract two more years. The Yankees don't have to move Miller, after all. If someone wants him, it'll cost them.
Yankees, Beltran have not talked new contract
Another one from the "no duh" rumor mill: the Yankees and impending free agent Carlos Beltran have not yet had any talks about a new contract, so says Barry Bloom. This shouldn't be a surprise at all. Beltran is having an awesome season, but he'll be 40 next April, and the Yankees have a small army of outfielders in Triple-A. They've been going young pretty much everywhere possible — and they absolutely need to do that, in my opinion — and part of that is letting Beltran go and replacing him with one of the many younger options. There's nothing wrong with having a courtesy chat about a new deal, but yeah, this ain't happening.
Teixeira admits to thinking about retirement
Chances are Mark Teixeira is in his final season as a Yankee — they could bring him back next year as Greg Bird insurance, though I would be surprised — but he has already said he'd like to play five more years. That doesn't mean he isn't thinking about retirement though. Here's what Teixeira said during a recent radio interview when asked about retirement, via Joe Giglio:
"Yea, it's in the back of mind mind," Teixeira said. "Absolutely. Even last year when I broke my leg on a fluke foul ball. I'm having a great season and we're in first place and I break my leg. I'm like, 'Man, is this ever going to stop?' You think about how much longer do I want to do this. But you get through it. You have those frustrating times. You joke around when you're on the DL and think it's rock bottom watching your team on TV. But you get through and when you get back and hit a couple home runs, you think this is fun again. Hopefully, I'll get through it this season and perform and help the team. Then we'll sit down and discuss it as a family as far as what I want to do."
I can't imagine thinking and talking about retirement can be an easy thing for a pro athlete. They're facing the inevitability of walking away from pretty much the only thing they've ever known. Teixeira's been dealing with all these injuries the last few years and you know no one wants to go out like that.
YES ratings down 10% in 2016
According to Richard Morgan, YES Network ratings are down 10% from last season. They're averaging a little more than 230,000 viewers per game these days. YES averaged nearly 400,000 viewers per game from 2002-11, when the Yankees were in their heyday and contending every year. This isn't unexpected, right? The Yankees are bad and when teams are bad, ratings (and attendance) drop. Hopefully it doesn't lead to the team doing something stupid, like trying to spend their way back into contention in a weak free agent market this winter.
Jeter-Davis wedding set for July 2nd
How about we close with some happy news? According to Emily Smith, Derek Jeter and Hannah Davis will be getting married on July 2nd, so two weeks from today. Smith says it'll be a small family and close friends only ceremony in Napa, and they "want to start a family and have kids right away." Are those kids gonna have the best genes ever, or what? Also, various social media accounts sure make it seem like Jeter is out doing the bachelor party thing with Jorge Posada, Tino Martinez, and Andruw Jones. That is some serious #squadgoals right there.