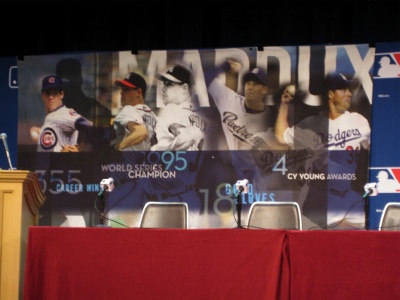 Click on the image for full size
Greg Maddux is in the house to officially announce his retirement. That's a pretty cool mural for him. If he says anything of note we"ll update the post. For now, the only thing of note is that a ton of GMs associated with Maddux — we saw Hendry, Schuerholtz, and Colletti strolling in with Mad Dog.
Update by Mike (11:30am): Here's Boras & Maddux: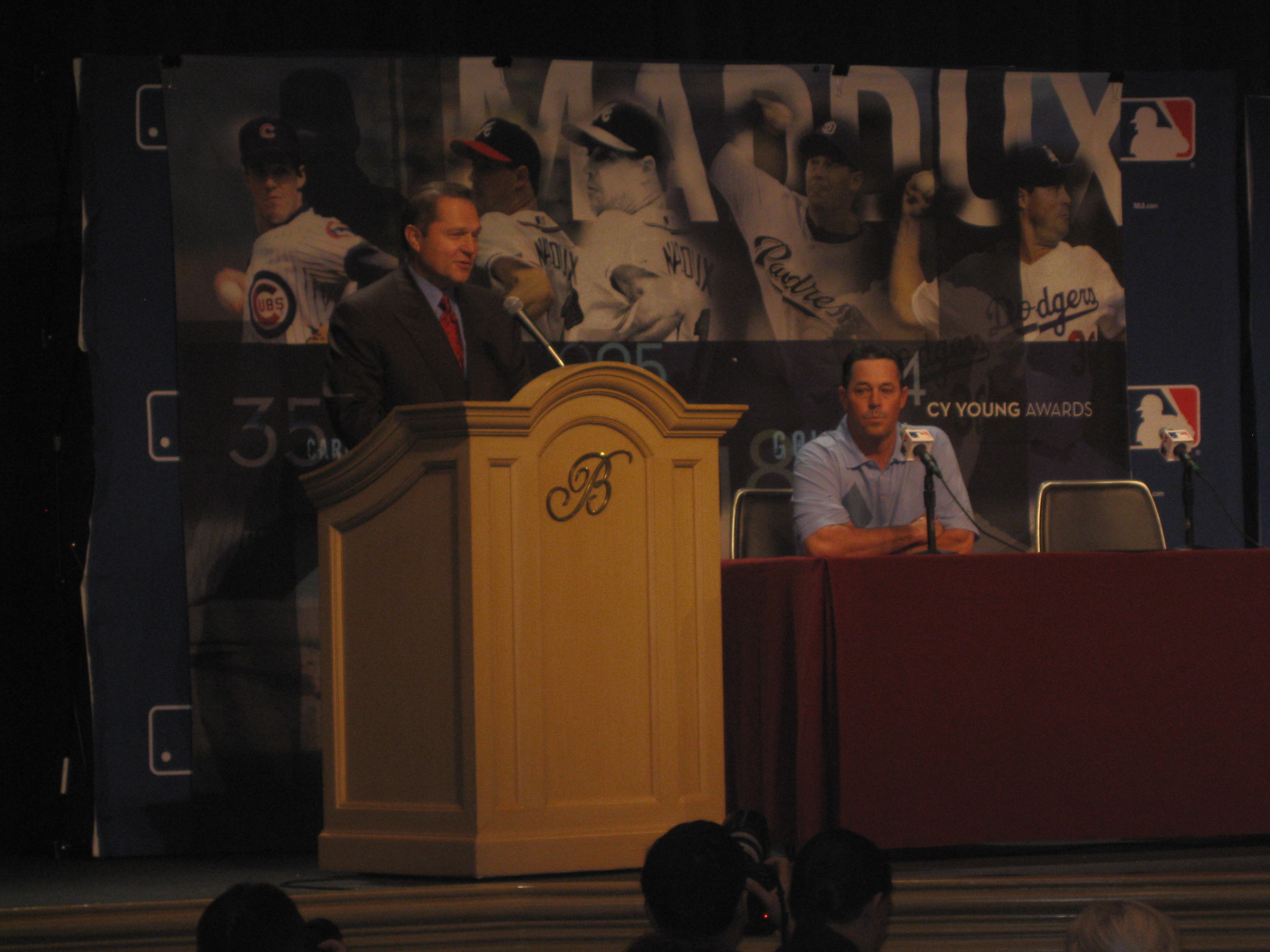 Like Moose, Maddux said he knew for "quite some time" that he'd be retiring.
Update by Joe (11:32 a.m.): Maddux says he's going to take a year off, see if he likes it or not, and then consider coming back as a coach. "I don't feel like I know a whole lot about anything, but I know a few things about baseball." He hasn't made any decisions, but considering his acumen for the game, we could certainly see him back as a coach soon enough.
Update by Mike (11:35am): Here's Maddux answering questions: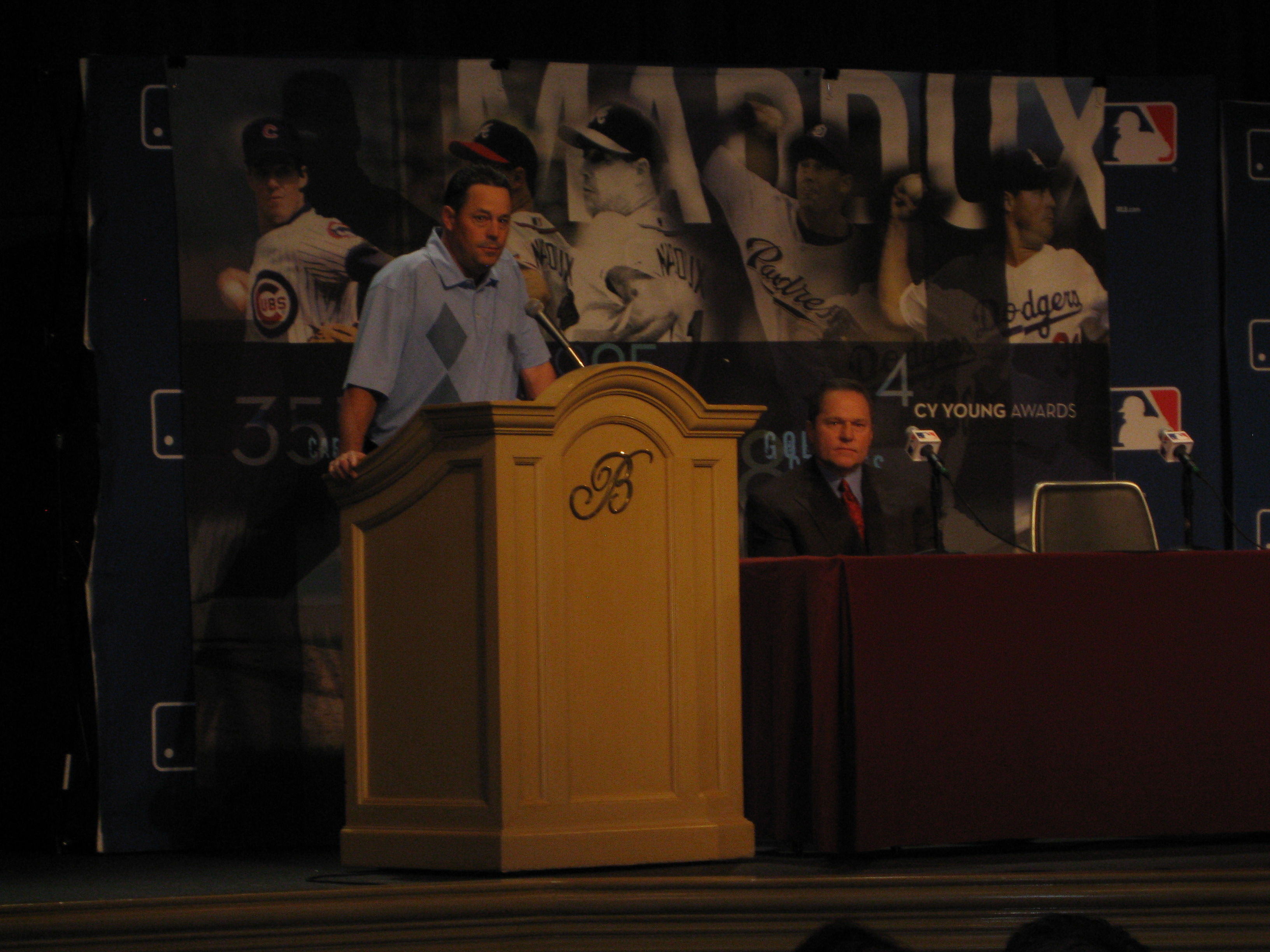 Bobby Cox is here too. Maddux is talking about the Mets-Braves rivalry now, he said he remembers "the smell" of Shea. He also noted how Chipper Jones annihilated the Mets. Good stuff.
Update by Mike (11:40am): When asked if there was ever one core piece of information he shared with all the young pitchers he mentored, Maddux said "not really," but he mentioned that "the best way to learn is to screw up and not do it again."
Update by Mike (11:55am): The press conference is over. Maddux gave the usual schtick, thanking everyone from his high school coaches to Leo Mazzone to his brother Mike, and everyone in between. Did you know he didn't start pitching until he was 15 yrs old? Crazy.