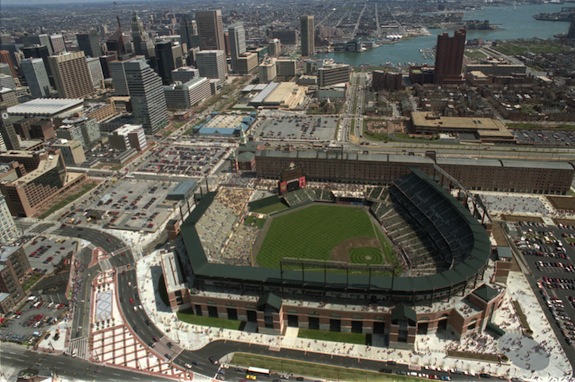 For our peace of mind, the Yankees are resting today. There will be no late-inning disappointments, no walk-offs, no heartbreaks. The team enjoyed the day in Baltimore and will look to put their woes behind them tomorrow night.
The upcoming series against the Orioles should be a good one for the Bombers. They aren't playing against potential October opponents and have recently seen the Buck-led Baltimoreans at the Stadium. The pitching match-ups are lined up to favor the Yanks as well. A.J. Burnett will face Kevin Millwood on Friday; CC Sabathia and Jeremy Guthrie will square off for the third time this year on Saturday; and Andy Pettitte will make his triumphant return against Chris Tillman on Sunday. Anything less than two out of three would be yet another September disappointment.
As part of tonight's open thread, we've got a unique ticket offer that we wanted to throw out a few days early. One Yankee fan has two seats — not just club passes — to the Audi Club for Tuesday's game against the Tampa Bay Rays. He unfortunately just found out that he has to travel for work from Tuesday through Thursday and is looking to trade his two tickets for another pair of similar value (preferably in the Audi Club) for any other game next week. Hit us via the contact box if you can make the trade.
And that's that. Do your thing. The White Sox and Twins will be on the MLB Network tonight (although some of you may get the Cardinals/Padres game). Other than that, it's a quiet night around baseball.