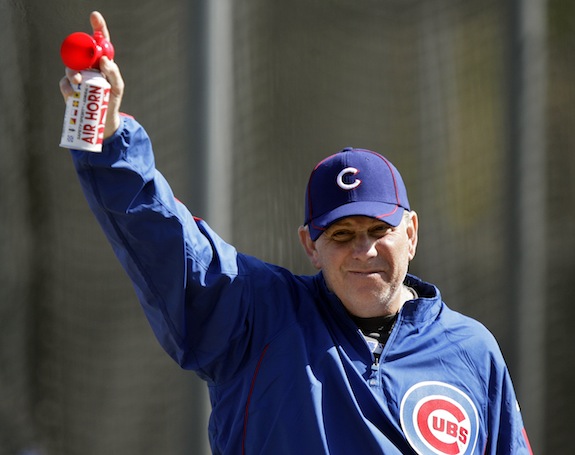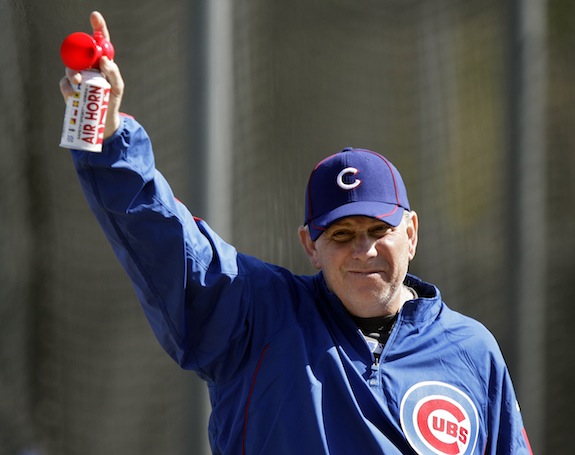 Updated (5:20 p.m.): The Yankees have signed 37-year Major League vet Larry Rothschild to serve as the club's pitching coach. Rothschild, who most recently had served as the Cubs' pitching coach from 2002-2010, served as a coach on two World Series teams: the 1990 Reds where he served as the bullpen coach and the 1997 Marlins where he worked as the pitching coach.
"Larry will be a welcome addition to our pitching staff. He comes with an impressive resume as a former Major League manager and a world champion pitching coach. He has a great reputation with his players, who know they can trust him and rely on him to put them in a position to succeed," said Yankees General Manager Brian Cashman.
Rothschild, 56, seems to be a strike out-oriented coach. His Cubs clubs led the majors with 11,604 strike outs over the last nine seasons, and set a Major League record with 1404 K's in 2003. He signed with the Reds as a non-drafted free agent in 1975 and spent 11 years in the minors. He made just seven career relief appearances with Detroit in 1981 and 1982 and allowed 5 earned runs on 8 hits and 8 walks while striking out just one in 8.1 innings. His coaching career has been far more successful.
His first job on the bench came with the Reds where he served as a roving minor league instructor for four seasons before he joined the club in Cincinnat as the bullpen coach. He was a Reds pitching coach from 1992-1993, worked with the Marlins in the same capacity from 1995-1997 and managed the Tampa Bay Devil Rays from their inaugural season in 1998 through April 18, 2001.
"Larry brings a wealth of invaluable experience to our team and to our pitching staff," Yankees Manager Joe Girardi said. "He's a championship pitching coach, and I'm excited to add Larry's abilities to our staff. He is above all else an excellent teacher, who brings a professional attitude and a keen sense of preparation to his craft. I'm very much looking forward to working with him moving forward."
Rothschild: A.J. can still be 'very effective'
During an press conference with reporters shortly after the announcement, Rothschild spoke about the hiring process and his views on the Yanks' pitching staff. Cashman put the candidates through a rigorous interview process which included approximately eight hours of video including two A.J. Burnett appearances and a CC Sabathia and a Phil Hughes appearance.
Rothschild spoke specifically of the need to straighten out Burnett. "I think he can be a very effective Major League pitcher," the new pitching coach said. He certainly has his work cut out for him in that regard.