In today's game it is the rarest of feats for a team to last an entire season using only five starters. It's not even common to see a team use only six. Pitching depth has become an important aspect for any contending team. That puts the Yankees in a tough position. They came into spring training with two open rotation spots and few arms to fill them. What would happen if someone didn't work out? Worse, what would happen if someone got hurt?
The Yankees got the answer to the latter question pretty quickly. Phil Hughes hit the DL after three terrible starts. Thankfully, the Yankees did have a surprise replacement in Bartolo Colon. That has worked out well so far, as have the other two non-household names in the rotation: Freddy Garcia and Ivan Nova. But sometimes it feels as though the Yankees' rotation is held together by CC Sabathia and some duct tape. What will happen, then, when they need a seventh starter?
Yesterday one of the depth options, Kevin Millwood, left the fray. That doesn't represent a huge loss, since the Yankees reportedly weren't impressed with his stuff. Still, he was a veteran option who could have stepped in if the Yankees needed an extra starter. They'll have to move onto the next guy. Here's who we could see in the case that Garcia, Colon, Nova, or even Burnett becomes a problem down the line.
Carlos Silva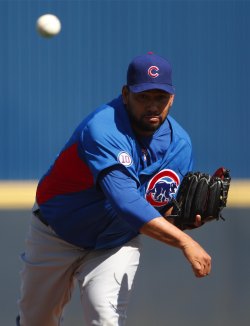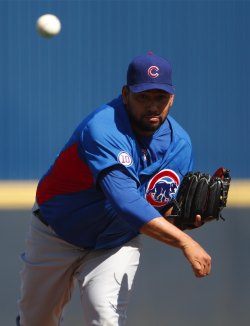 Signed to a minor league contract last month, Silva just threw his first extended spring training start on Saturday. He's still a little ways off, which is fine. The rotation is going well right now, and barring injury they probably won't need someone for at least another two or three turns through the rotation. Silva pitched well for the Cubs last season — under Larry Rothschild's tutelage — with a 4.22 ERA and 3.75 FIP. At this point in his career he's not going to dazzle anyone, but he can definitely serve a purpose in the back of the rotation. As long as the Yankees don't need another starter in the next two weeks, I presume he's first in line when that need does arise.
David Phelps
He got some hype this winter as the Yankees tried to build the staff, but there was no realistic way he was making the Opening Day roster. A rough spring made that took away unrealistic chances. His 2011 season has been ho-hum so far, a 4.15 ERA in 30.1 innings. A couple of short outings at the start of the season depress his numbers a bit, but it's not as though he's been dominant since. His maturity as a prospect and his good control will probably put him next in line for a call-up.
Adam Warren
I was surprised to see Warren start with the AAA team, but he's made a fair run of it his first five starts. That is, he's experienced good results. The inputs — specifically his 17:13 K/BB ratio — haven't been that encouraging. He's also a fly ball guy, which makes him more of a liability at Yankee Stadium. Again, the stat sheet looks fine, but given his lack of experience (just 84.1 innings above A-ball), his current profile as a fly ball guy, and his spotty control, I'm not sure he's taking the shuttle to the Bronx this year unless there is a major catastrophe.
Andrew Brackman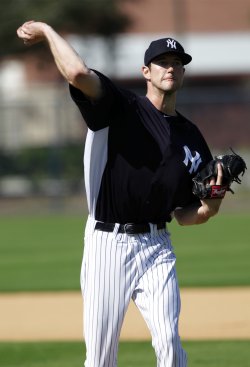 At some point this season Brackman figures to make a Bronx appearance. Whether that's as a starter or in relief remains the question. His first four starts at AAA haven't been great, as he's been a bit wild at times. The Yankees clearly want to get him more experience in the minors, so I assume he wouldn't get the call until mid-June at the earliest. Even that might be stretching it. He's in line for sure, but he doesn't appear to be near the front.
Hector Noesi
Sitting in the bullpen rather than pitching didn't help Noesi's case. He's on the 40-man roster and because of that he'll always be near the front of the line. But he will probably need some more work if he's going to take a spot in the rotation, even if temporarily. Clearly, he was an emergency-only option during his brief sting with the team earlier in the year.
D.J. Mitchell
I don't think he's much of an option, but he's at AAA so he at least gets a mention. A two-pitch guy without much of an out pitch, he's probably bullpen-bound anyway.
Schaeffer Hall, Craig Heyer, Manny Banuelos
They're all off to good starts in AA, but I doubt they're ahead of any of the AAA guys, except maybe Mitchell. Maybe later in the season they'll move up a level and get a longer look, but until then I doubt the Yankees think about adding any of them to the 40-man and then the active roster.