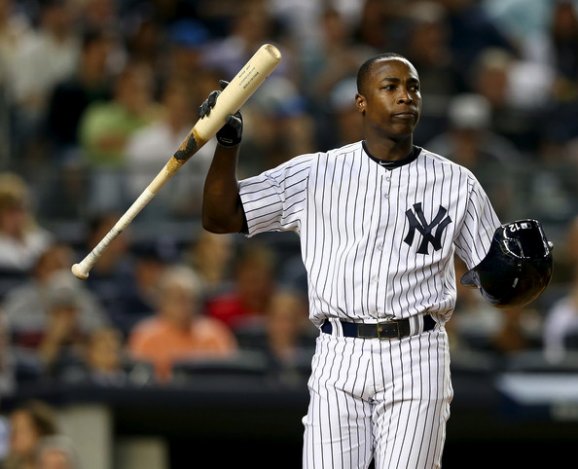 The Yankees are bad right now. They weren't bad the whole season. They might not be bad in a week or so. But for the past few weeks they've been pretty bad.
When the going gets rough, people want a shakeup.
"If George were alive [insert desired shakeup here]."
…because George presided over nothing but winning teams, and they definitely didn't build the 90s dynasty while he was out of the picture.
A shakeup sounds great. It means that ownership is taking action to correct a problem. Mistakes were made, and someone is to blame. Someone has to pay.
Where would such a shakeup start with the Yankees?
Brian Cashman? He's the one who built this roster. Why should he get a free pass for its poor performance?
Perhaps Cashman has worn out his welcome with the Yankees. I've always been a fan, but there could certainly be some Stockholm Syndrome aspect to that opinion. But is the time now to fire him?
Absolutely not. What would that accomplish? The draft is tomorrow. The Yankees have spent months preparing. It's not as though you can just let them draft guys and then fire everyone. (Because if you fire Cashman, you fire the entire front office essentially.) They still have to sign those guys.
Hell, when the Cubs finally fired Jim Hendry, they kept him on for nearly a month after making the decision. Why? Because a new general manager — or worse, and interim GM — would probably fare worse than the guy they were firing in dealing with the roster at the trade deadline.
A new GM is rarely, if ever, a savior. He or she might bring a change of philosophy, but it can take years for that philosophy to make a difference on the field. A new GM will not turn around a team that is underperforming.
Cashman's contract is up after this year. If they want to get rid of him, they have the opportunity to do so soon enough. (Although as Buster Olney said on the podcast, there is every indication that the Steinbrenners will opt to bring back Cashman even if the Yankees miss the postseason.)
There is one thing the Yankees can do to shake things up, at least a little bit.
They can DFA Alfonso Soriano.
Getting Soriano at last year's trade deadline worked wonders. He went on an immediate tear, and kept the Yankees relevant for a month longer than they had any business being relevant. But his role diminished early in the off-season, when they signed Jacoby Ellsbury. Unless they traded Brett Gardner, Soriano would have to DH or play out of position. Signing Carlos Beltran meant DH, a non-position Soriano had vocally opposed in the past.
The Yankees have four outfielders once Carlos Beltran is healthy. Both Kelly Johnson and Yangervis Solarte have some experience playing out there, so they can act as emergency options. Zoilo Almonte can come back up at some point and be the fifth outfielder if the Yankees feel they need one.
We know Soriano can go on ridiculous hot streaks. Mike and I discussed that on the latest podcast. But can you really count on that happening this year, given how absolutely terrible he's looked? His lone hot streak this year lasted 12 games, during which he hit four doubles and three homers. In the other 41 games? Nine doubles and three homers.
The Yankees can't exactly afford to wait on Soriano at this point. They need to turn around a stagnant offense. Getting improved production from Brian McCann, Beltran, and Jacoby Ellsbury would help. Keeping Mark Teixeira healthy would help as well.
You know what else would help? Replacing the least productive starter with someone who is potentially very productive*. Replacing Soriano at DH with Kendrys Morales, a process they can start as early as Friday, could jolt an offense that has struggles going on a month at this point.
*Sorry, they're not replacing Jeter. Cry about it if you want, blame everyone for letting it happen. Just understand that you're arguing with reality.
There isn't much the Yankees can do with the current roster. Is there anyone who should be getting less playing time — other than Jeter, who I mentioned, and McCann, who is in a similar position? Brian Roberts? With whom would you replace him, and would it be enough of an upgrade to the offense?
The Yankees lose little by replacing Soriano with Morales. It costs them some money, but there will be a return on that investment.
Like Morales or not, he's the most efficient and potentially effective upgrade at this point.