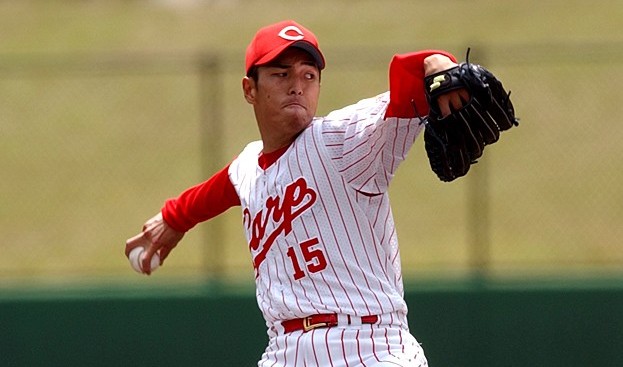 According to reports from various media outlets in both Japan and the United States, Hiroki Kuroda will return to his old team, the Hiroshima Toyo Carp for the 2015 season. Hiroshima has since announced the news. There are no other details at the moment.
Kuroda, who turns 40 in February, contemplated retirement the last few offseasons, though returning to the Carp for one final season was always said to be an option as well. Kuroda pitched for the Carp from 1997-2007 before coming to MLB. He went 103-89 with a 3.69 ERA during his eleven seasons with Hiroshima.
After a four-year stint with the Dodgers, Kuroda joined the Yankees for the 2012 season and spent the last three seasons in New York. His 38-33 record doesn't do his time in pinstripes justice (because the Yankees never seemed to give him any damn run support) — Kuroda had a 3.44 ERA (3.68 FIP) in 620 innings for the Yankees and has been their best and most reliable starting pitcher since joining the team.
The Yankees seemed to move forward with their offseason under the assumption Kuroda would not return. They re-signed Chris Capuano and traded for Nathan Eovaldi, and there's still eight weeks before Spring Training begins, so they could always add more pitching. I think they would have re-signed Kuroda to another one-year contract in a heartbeat had he decided to remain in MLB for another year.
I'm really going to miss Kuroda. I was a fan (this is Axisa, by the way) dating back to his time with the Dodgers and he exceeded even my expectations these last three seasons. He joined the Yankees and fit in wonderfully. Like he'd been here for years. So long, #Hirok. It was a great honor.