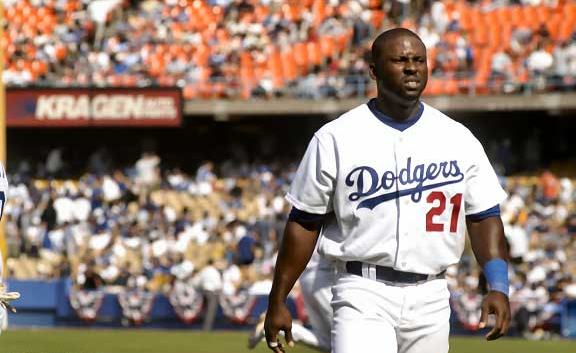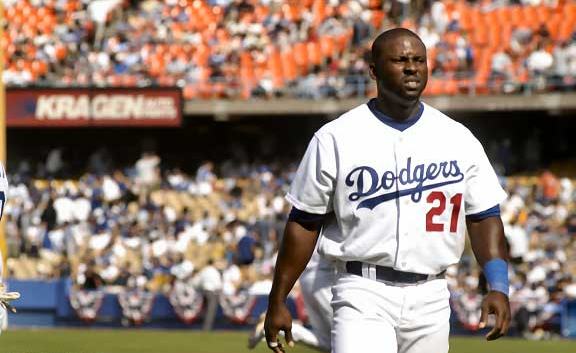 Let's take a time machine back to ten years ago. Why ten years? Well, I don't need to try hard to answer that. Ten is a pretty neat round number and it was also around the time that I started to become a fanatic MLB watcher – a lot of the things that happened back then made huge impressions on me.
The Yankees were coming off a 95-win season but were stopped in the postseason by the Angels in ALDS. They had a very fine offense – Alex Rodriguez came off an MVP season with a 173 OPS+ and guys like Jason Giambi, Hideki Matsui, Gary Sheffield, Derek Jeter and Jorge Posada also positively contributed to offense. Oh, and they had a rookie second baseman named Robinson Cano perform well enough to be voted 2nd in the AL Rookie of the Year race. However, the team wasn't without question marks. The center field position was a big question mark. Bernie Williams had the worst season of his career and Yankees clearly needed an upgrade there.
Pitching was also a concern. Two of the big 2004-05 free agent acquisitions – Carl Pavano and Jaret Wright – suffered arm injuries and majorly underachieved when healthy. Randy Johnson had a bounceback second half but his age, of course, was always a concern. Mike Mussina had a 4.41 ERA, which is just below league average (96 ERA+) and it wasn't clear if the breakout performances by Shawn Chacon (149 ERA+ with Yankees) and Aaron Small (133 ERA+) were for real. They did have a promising rookie starter named Chien-Ming Wang but, at least at the time, he wasn't considered a secure rotation anchor. While New York did not end up making a major SP move, their bullpen clearly needed some help. Tom Gordon was going to be a free agent and he was one of the two only reliable relievers in the staff (the other being Mariano Rivera). Besides them, no regular reliever had an ERA+ over 100 so yea, upgrade was needed.
Anyways, it would be a super long post to summarize all the newsworthy 2005-06 offseason stuff in one so I'm going to do this in parts. Enjoy!
Nov. 4, 2005 – Yankees discuss center field options
The center field position was a big focus back then. Again, Bernie Williams had posted worst offensive numbers of his career (.249/.321/.367 with 12 HR's) and his defense was, well, not great. FanGraphs defense metrics gave him a -30.2 rating, which is plain abysmal. Yankee fans were asking themselves – who is the next great Yankee center fielder? With Bernie's contract coming off the books, it was almost inevitable that Yankees were going to make a move or two.
George King III wrote that the Yankees discussed multiple names that they could trade for: Torii Hunter, Vernon Wells, Mike Cameron and Milton Bradley. If not a trade, they were to explore signing Johnny Damon to a multi-year contract worth $10-12 million per year. Which, may not seem like much in 2015 but a hefty amount in 2005.
Now here's a curious one. King wrote that Yankees definitely discussed Milton Bradley.
That brings us to the Dodgers' Bradley, a talented 27-year-old switch-hitter with power and above average defensive tools that are packed in a suitcase with a lot of emotional baggage.

The Yankees have internally discussed acquiring Bradley, but every time his name is brought up, his problems usually scare Yankee brass in a different direction.

His temper got him traded from Cleveland to L.A., where he had a major problem with teammate Jeff Kent. And he missed time this past season with a knuckle injury and had left knee surgery in August.

Still, throughout the Joe Torre era, problem players have come to The Bronx and turned into solid citizens. The Yankees were so convinced Torre could handle problems they were on the verge of signing Albert Belle in 1998.
As a player, Bradley was a fine one. From his age 25-27 seasons (2003-05), Bradley was one of the most promising potential perennial All-Star outfielders. In those three seasons, he hit for a .290/.379/.463 line, good for 123 OPS+. But that temper problem raised an issue and, boy, it turned out to be a major problem throughout his career. Bradley's knack for violence led to multiple fracas and some definitely unforgivable, despicable and irreparable moments.
Later in the offseason, the Dodgers traded Bradley to the Athletics for a package headlined by then-prospect Andre Ethier. Bradley would bounce around among four teams for rest of his ML career, which is marred by violence and a disastrous three-year, $30 million contract with the Cubs.
Nov. 6, 2005 – Yankees interested in Brian Giles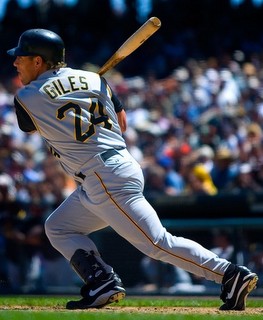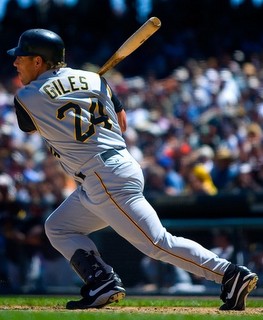 From 1999 to 2005, Giles was one of the most consistent and solid outfielders in the majors. In that period, the El Cajon, CA native hit for a .303/.418/.554 line, good for a 151 OPS+ in a span of seven seasons. Furthermore, in 2005, he led the league with 119 walks. How could he not have been an attractive option? Brian Cashman realized that and kept in touch with Giles's agent, Joe Bick, wrote Anthony McCarron of Daily News.
It's not clear from the article whether the Yankees were interested in Giles as a center fielder. McCarron wrote that, if the Yankees were to re-sign Matsui and get Giles, the team could "shift Matsui to center and use Giles in left" which is just a weird thing to think about. Matsui did play center in Japan and for 77 games in his ML career. He's definitely not remembered for his glove though.
Nov. 8, 2005 – Yankees decline Tino Martinez's team option for the 2006 season
In the previous offseason, Yankees gave a homecoming contract to Tino Martinez as a backup 1B to Jason Giambi. Martinez had a .241/.328/.439 line that season with 17 home runs, good for a 103 wRC+ – not bad numbers for backup 1B. He also had a scorching hot May in which he hit for a 1.065 OPS with ten (!!) home runs (all in a span of 12 games nonetheless). After that month, the first baseman went on to hit for only .660 OPS in 188 PA for the rest of the season. Besides, Yankees had another backup 1B candidate in Andy Phillips.
Martinez didn't seem too fazed about Yankees not bringing him back. "I know the team has to get younger," he said in an interview with Mark Feinsand, "I totally agree with that."
The 2005 season ended up becoming Martinez's final ML ride. Andy Phillips, who hit .300 with 22 HR's in with the then-AAA affiliate Columbus Clippers, ended up not hitting all that much in 2006 (.240/.281/.394 with 7 HR's) so that's that.
Nov. 9, 2005 – Team's priorities: Matsui, CF, bullpen
In Mark Feinsand's MLB.com article, he talked about what the Yankees had in sight for their team in the 2005-06 offseason. First and foremost: Hideki Matsui's first Yankee contract, a 3-year $21 million deal, expired in the end of the 2005 season and he did provide a lot of offensive production in the duration. The Japanese slugger hit for a 125 OPS+ in those three seasons, mashing 70 HR's on the way. Even more remarkably, he did not miss a single game to that date. Who says no to a power lefty batter who has proven himself to be very durable? Probably no one.
In the article, Feinsand mentioned Johnny Damon and Preston Wilson as the two prominent CF names in the FA market. He also brought up Juan Pierre as one of the possible trade targets. I do remember Yankees getting into talks with Juan Pierre and they tried to acquire him but nothing came of it. The Marlins proposed Juan Pierre + Luis Castillo for Robinson Cano + Chien-Ming Wang. Boy am I glad that New York didn't pull the trigger on that one. MLBTR has a tidbit about Yankees possibly looking at Hunter but again, nothing came out of it. You guys all know how New York took care of this CF matter.
For the bullpen, I pointed out this before: besides Mo and Gordon, it wasn't great. Oh yeah, also Flash was going to be a free agent and really wanted to close for whoever was going to sign him – as you know, that wasn't going to be the Yankees.  Needless to say, New York was interested in big bullpen names at the time like B.J. Ryan, Kyle Farnsworth, Scott Eyre, Julian Tavarez, etc. to bolster their 'pen.
Nov. 15, 2005 – Yankees and Matsui agree to a new deal
Matsui wanted to stay with the Yankees but wanted to be "paid to his worth" – and he got it. Back when four-year, $52 million contracts weren't given out to closers, it was for All-Star caliber/above-average everyday ML'ers. I can't think of any scenario back then that Yankee fans would've wanted anyone but Matsui as their starting left fielder. The deal pretty much made everyone happy – the Yankee front office, Matsui and his agent and the fans.
For his 2006-2009 contract, Matsui performed as expected. He hit for 120 OPS+ with .851 OPS in 429 games – not bad at all. Unlike his first three years though, Matsui was limited by injuries, missing 219 out of 648 regular season games. But, of course, we will all remember his beast-like MVP performance in the 2009 World Series, a pinnacle and an ending to his memorable Yankee career. Yankees let him go after that season. He had one more season with 100+ OPS+ season (2010 with the Angels: 126 OPS+) and was out of the majors after the 2012 campaign.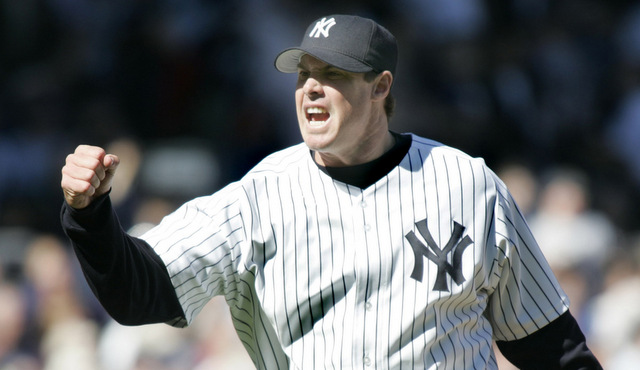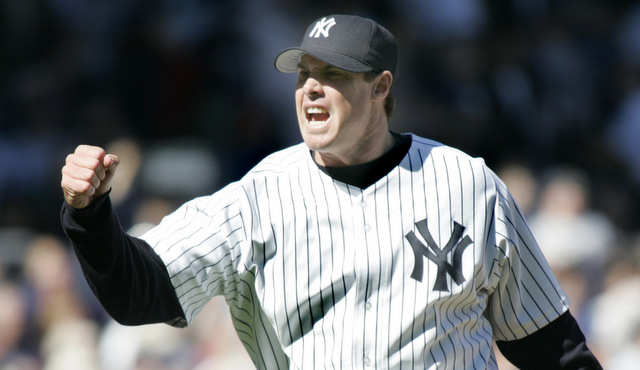 Nov. 15, 2005 – Yankees pick up 2006 option on Tanyon Sturtze
Before Scott Proctor came out of the bullpen 83 times and pitched 102.1 IP for the 2006 Yankees, there was the 2005 Tanyon Sturtze. Aside from Mo and Gordon, Sturtze was basically the team's best reliever and Torre didn't really have much reliable options to get the game securely to eighth inning. I mean, look at the list of relievers the Yankees had that weren't Rivera, Gordon or Sturtze:
Paul Quantrill (released after pitching to a 6.75 ERA in 22 games)
Mike Stanton (same fate after 7.07 ERA in 28 games)
Alan Embree (got him after he was released by the Red Sox mid-season. Had a 7.53 ERA in 24 games in Bronx)
Felix Rodriguez (had a solid career up to that season. Faded away into obscurity after pitching for a 5.01 ERA in 34 games)
Wayne Franklin (Believe it or not, Torre saw him as a potential go-to LOOGY, despite having a 5.47 ERA in 302.2 IP prior to that season. Predictably, he didn't work out – had 6.39 ERA in 13 games before getting released)
Scott Proctor (not yet a reliable reliever. Had 6.04 ERA in 29 games)
Buddy Groom/Steve Karsay/Ramiro Mendoza/Jorge DePaula/Jason Anderson/etc. (Yeah, no)
Sturtze had a pretty nice season up to June 27, when his ERA sat at 3.43 in 42 IP. From the beginning of July till the end of season however, he had a 6.25 ERA in 36 IP. It was clear that he was getting gassed by Torre's frequent usage. Sturtze's 2006 ended prematurely with a shoulder injury that shelved him for the remainder of the year. He would pitch 3 games for the 2008 Dodgers (managed by none other than Torre!) and never pitch in the bigs again.
Nov. 18, 2005 – Bullpen options shrinking for the Yankees
By then, it became clear the few relievers Cashman and Torre eyed weren't going to be feasible targets. In the Feinsand article, Joe Torre apparently had a conversation with LHP Scott Eyre. Eyre had a career-best 2005 season, leading the National League with 86 appearances while pitching for a 2.68 ERA and somehow getting an MVP vote. However, the 33-year old signed with the Chicago Cubs for a two-year deal with an option for third. Eyre did not replicate his solid season during the contract but he did alright – 3.81 ERA in 139.1 IP with 159 K's.
Feinsand also noted that B.J. Ryan would also be an unlikely target because the lefty preferred to sign with a team that would grant him the closing spot. New York, of course, had Mariano Rivera. Ryan definitely had a credential to be closing for any ML team. From 2003~05, Ryan struck out 285 hitters in 207.2 IP and had a 172 ERA+ for the Orioles. He later signed with the Toronto Blue Jays for a five-year, $47 million contract, huge money for relievers at the time. Ryan had a sublime 2006 season (1.37 ERA, 38 saves, 335 ERA+, yeesh) but needed Tommy John surgery in 2007. He turned in a solid 2008 campaign (2.95 ERA, 32 saves, 144 ERA+) but was released during the 2009 season after walking 7.4 batters per nine innings and striking out only 13 batters in 20.2 IP. I'd say New York dodged a bullet here.
Also, as mentioned, Tom Gordon wanted to sign with a team that would give him the closing spot and a three-year contract. Yankees offered him a two-year contract and, of course, a set-up role. Needless to say, that didn't really get it done. The 38-year old later signed with the Philadelphia Phillies for a three-year, $18 million contract and a closer spot. After a decent 2006 campaign, Gordon wasn't really closer-caliber for the last two years of the deal, being replaced by Brett Myers during the 2007 season. As a Yankee, Gordon had a 2.38 ERA in 170.1 IP and as a Phillie, 4.19 ERA in 129 IP.
---
That's it for part one. Gotta say, it's pretty fun digging up news from ten years ago and see how things have changed or could have been different. Stay tuned for part two soon.