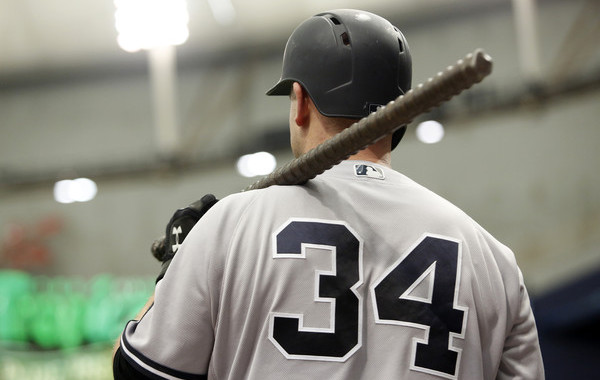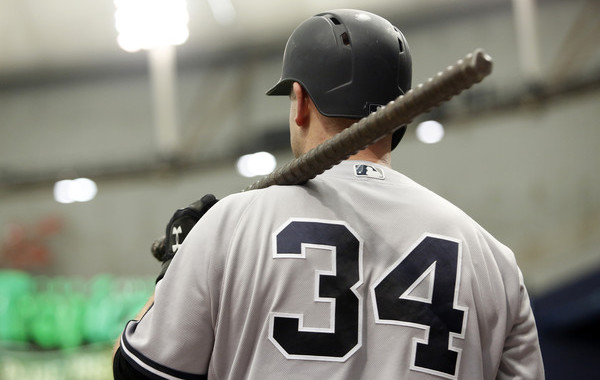 I have repeated this recently and will likely keep doing so until it either happens or doesn't: the Yankees shouldn't trade Brian McCann this offseason. The necessary caveat of 'never say never' applies, but as I see things, that perfect scenario is unlikely to occur. Like Mike laid out in his offseason plan, I'm of the belief that McCann should be retained:
Yes, I am keeping Brian McCann. I think he's way more valuable to the Yankees on their roster as a part-time catcher/part-time DH than anything he could realistically fetch in a trade. He's the perfect guy to mentor Gary Sanchez, and hey, if Sanchez falls on his face next year like Severino did this year, it'll sure be nice to have McCann around. Quality lefty hitting catcher: worth keeping.
Unless the Yankees get supremely blown away by some deal that includes the other team taking on money AND sending back a prospect (not gonna happen), he's likely to be more valuable to the Yankees than the trade pieces he fetches. After seeing the team shed Aroldis Chapman, Andrew Miller, and Carlos Beltran last season — all good moves, all right moves — it seems that a lot of fans got blood lust for trading veterans at any cost. And with Alex Rodriguez gone by mid-August, Mark Teixeira retiring, and CC Sabathia (and Jacoby Ellsbury) virtually unmovable, fans set their sights on a desire to deal McCann. And that sentiment is totally understandable, but perhaps a bit misguided.
Unlike those players traded at the 2016 deadline, McCann still has time left on his contract. And unlike Sabathia — fairly good 2016 notwithstanding — and Ellsbury, he's still close enough to his true-talent level to keep around. Since joining the Yankees in 2014, McCann leads all AL catchers with 69 homers and is tied with Salvador Perez for first in fWAR at 6.7. He's also second in wRC+ at 101, just behind Russell Martin and Stephen Vogt's tied tally of 106.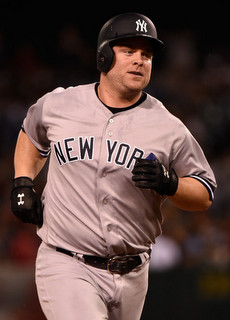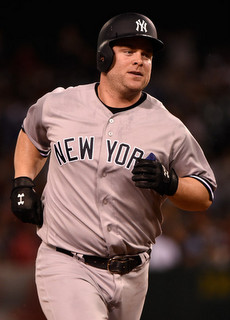 Keeping McCann allows the Yankees patience in the further development of Gary Sanchez, as Mike noted above, and keeps strong bats in the lineup most every day. Both players have bats — and gloves, for that matter — that are worth keeping in the lineup each day and putting them in some sort of catching rotation maximizes their time at the plate and keeps them healthy for the times they're behind it. Having them split time at catcher and DH — and maybe on occasional day a first for McCann in the event of Greg Bird needing a rest — is good for them personally and good for the team; not having a 'backup' type catcher means less chances of essentially punting games when the primary guy needs a day off.
For now, the Yankees should hold off on trading Brian McCann. That's the stance I'm going to take and the hill I'm going to defend until further notice. Would trading him save the team some cash? Definitely. Would it bring back impact talent? Maybe. That second question needs to be a lot more sure, as does the Yankees' roster situation. While it's not horribly likely the team will be a 90+ win team competing for more than the wild card spot, that outlook could change by the end of the Hot Stove season. McCann could be a big part of a wining team. If it doesn't work out that way, though, I'm always willing to reconsider around deadline time. But for now, don't trade McCann.