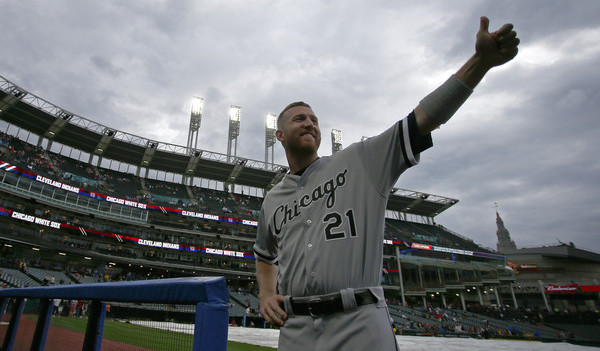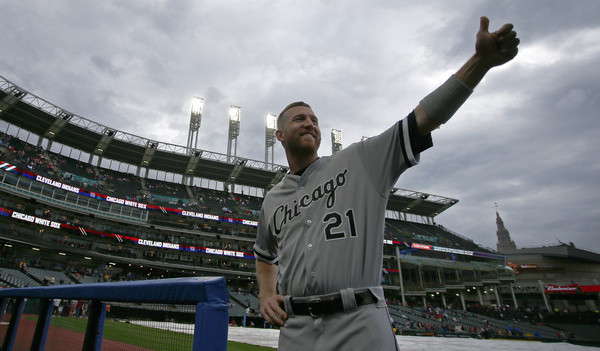 We live in a world in which the corporate culture is, as always, dominated by brands. In terms of sports, the Yankees are arguably the most famous and valuable brand out there, at least on this side of the Atlantic. At this point, the Yankees have built that brand on a tradition of winning and a tradition of, well, tradition itself. In the past few weeks, that idea has manifested itself in a bunch of frustrating ways.
Most recently, there was the manufactured controversy of new acquisition Todd Frazier's number of choice. For his entire Major League career–up until this past week, of course–Frazier had worn the number 21. Now he's wearing number 29. Why? Because of the past. Paul O'Neill's 21 has gone unworn–save for by Latroy Hawkins and Morgan Ensberg, briefly–thanks to some limbo the Yankees are playing. They won't retire it, but they won't issue it. This is beyond silly. I saw a lot of fan reaction in support of Frazier NOT wearing the number because he's not Paul O'Neill, he's not "The Warrior" and he hasn't "earned his pinstripes." This is hogwash. You now how Todd Frazier earned his stripes? By being traded to the Yankees. He doesn't have to prove anything to anyone; he's done that over his career. If wearing a number makes him more comfortable at the plate, in the field, in the clubhouse, wherever, whenever, then he should be allowed to wear that number. Stop living in the past if you're not going to retire the number 21.
First, let's praise Clint Frazier for picking 77 as a great troll move. Yes, he gave the reason that he liked the way 77 balanced Aaron Judge's 99 in right, but it's easy to see that Clint is having a little fun with his number controversy–also fake–from earlier in the year. Second, we got word that when Aaron Hicks returns from the disabled list, he'll be going down. If this happens, that's a mistake. Big time. Frazier is clearly one of the three best outfielders on the team, and will likely to continue to be when Hicks comes back; even then, he's one of the four best and should get every day at bats. Sending him down, even for a brief time, would be ill-advised and really only serve to placate Ellsbury.  Granted Hicks is still a ways away from coming back, but if Frazier is sent down in late August or early September, those are crucial games he'll be missing with a lesser player getting his at bats. This would betray not only the future in depriving Frazier of developmental at bats, but also the present in that it would actively hurt the Yankees' chances at the playoffs.
With Starlin Castro now on the DL–again–the Yankees need to think of the future once again: play Tyler Wade every day. He's up here, he might as well play. Ronald Torreyes is NOT an every day player. Running him out at second will hurt the team in the present. Wade didn't show too well at the plate in his first cup of coffee, but he deserves to play, since he, unlike Torreyes, has the potential to be a future starter. He should–at the least–play against right handed pitching.
The Yankee organization has done well to market this year around their young stars like Aaron Judge, Gary Sanchez, and Luis Severino. They need now to make a full commitment to that future, because those players–as well as Frazier, Wade, and even the regrettably absent Greg Bird–are the brightest parts of the current team and the signs of things to come. Living in the past by deferring to tradition and veterans serves a losing cause.