The Yankees organization prides itself on class and professionalism. Whether or not it lives up to its self-image is a source of constant debate, though they do take measures to ensure that their players represent the team well. One infamous policy they've had in place since George Steinbrenner took over is a ban on facial hair below the lip. You wanna grow a pencil-thin mustache? Go for it. But you can forget about a fu manchu. Sal Fasano learned that first-hand.
After years of having an organization tell them what they can and cannot wear on their faces, it's natural for former Yankees to immediately sport beards. This year's crop of departures are no exception. Leave Yankees, grow beard. I'd do it, too.
A few of the departed Yankees rocked beards before coming to New York. Here's Johnny Damon, who started to grow one in spring training with the Tigers, but has since shaved. Maybe the wife doesn't like it. In any case, it would take a lot to top the beard he's sporting in the second picture. Oh, what luck. There's a french fry stuck in my beard.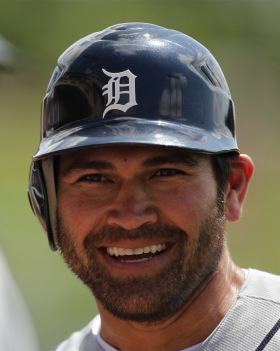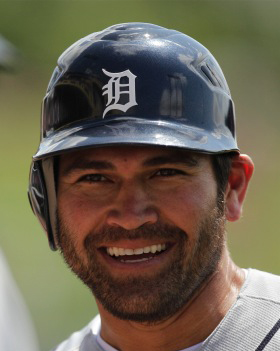 Photo credits, left: Charlie Riedel/AP, right: Bizuayehu Tesfaye/AP
Chad Gaudin also rocked a beard when he pitched for the A's, Cubs, and Padres before heading to New York. His beard is not very remarkable, which makes me sad. I wanted to include a wiseass remark with each beard.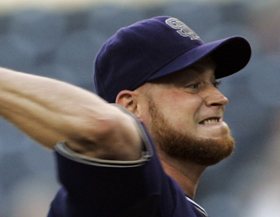 Photo credits, left: Jeff Chiu/AP, right: Lenny Ignelzi/AP
I always forget about Brian Bruney. I'm not sure what that says about him, or me, other than I don't miss him in the bullpen. Great potential, just couldn't put it all together. But he can grow one mean beard, which should certainly help his future earnings potential once he can't throw a baseball 95 mph.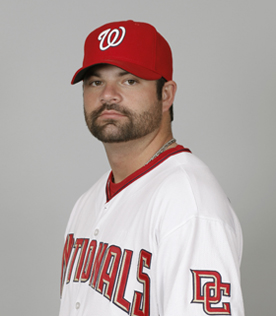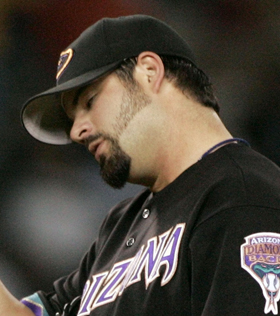 Photo credits, left: Rob Carr/AP, right: Duane Burleson/AP
Two more bearded former Yankees never got a chance to rock the facial hair before. Take Phil Coke for instance. He spent his entire career in the Yankees' system, so he's always had to keep a razor nearby. Once traded t the Tigers, though, he went all out, growing a mullet, a beard, and picked up the beer gut to go along with it. He kinda looks like Rod Beck, though I'm pretty sure no one will write a song about Coke when he passes away.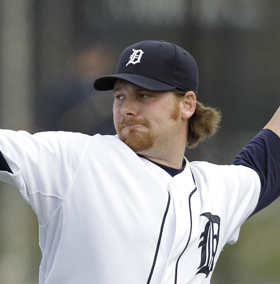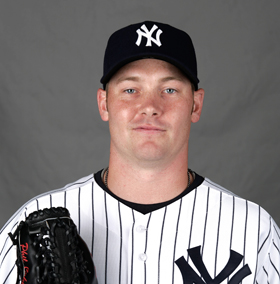 Photo credits, left: Eric Gay/AP, right: AP file photo
Finally, we get to Melky. He showed up to Braves camp with a beard, but it appears he has since shaved it. That's a shame. Melky looks slightly more badass with the beard. Slightly. Which is an improvement upon not at all. I wonder, then, why he shaved. Maybe the women don't like it.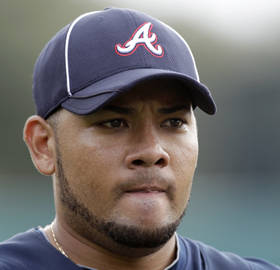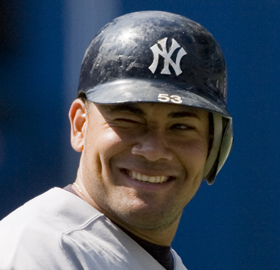 Photo credits, left: Rob Carr/AP, right: Darren Calabrese/AP
The only one who didn't grow a beard, it seems, is Hideki Matsui. He should rock the Chan Ho beard this year.