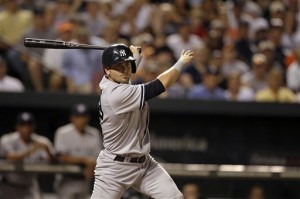 Once young players started to become more prominent in baseball's post-PED, post-megacontract era, the intricacies of arbitration and free agency and service time started to become more well known to the common fan. In a nutshell, the player will earn close to the league minimum for the first three years of his career, then go to arbitration and earn a salary comparable to his peers for the next three years, and then he'll be eligible for free agency. Of course it's not entirely that simple, talking specifically about Super Twos.
Teams have begun to exploit the process by keeping their best prospects in the minors for a few weeks to start the season, which essentially gives them another year of control over the player. Instead of six years of production at below market rates, the team gets six and a half years, six and two-thirds, something like that. A lucky few fall into the Super Two category, which happens when they fall just short of the three years of service time needed to qualify for arbitration. Those players instead go to arbitration four times. Robbie Cano, Melky Cabrera, and Chien-Ming Wang were all Super Twos, but the Yankees signed Cano to a long-term deal before the arbitration process became a hassle.
Once the Collective Bargaining Agreement expires after the 2011 season, it seems all but given that the player's union and the owners will make some changes to the arbitration process, but no one knows exactly what. Not even the two sides at this point, I assume. The Super Two provision is sure to be addressed in some manner that will either a) put more money in the player's pockets, or b) bring them closer to free agency, I'm almost sure of that. Perhaps one solution is setting a very specific date in the season that serves as a cut off; if you call up the player before that date he gets a full year of service time and is that much closer to free agency, but if you call him up after that date he gets just a partial year of service time but goes to arbitration four times regardless. I dunno, just spit-balling ideas.
Anyway, how is all this going to affect the Yankees? The team currently boasts more young players than it has at any time in the last decade and a half, and soon enough the big paydays will come. The first two come this offseason, when Phil Hughes and Joba Chamberlain go through the arbitration process for the first time. Both are going to get raises into the $2-3M range, maybe a touch less, but that won't financially kill the Yankees. Those two are the only first timers.
Down the road, the only four players currently on the 40-man roster that are in line to qualify for Super Two status are Ramiro Pena (after 2011), Frankie Cervelli (2011), Jon Albaladejo (2011), and Romulo Sanchez (2012). Brett Gardner falls about two weeks short of qualifying as a Super Two after next season, David Robertson a little more than that. The extra year of team control for Gardner is going to save the team something like $3M in the long run, which may not sound like much, but it's actually $4.2M because of the extra 40% tacked on by the luxury tax.
Of the four players in line to become a Super Two, Cervelli is the safest bet to actually get there. Pena could go down at any moment in favor of a more experienced utility infielder (similar to what happened last year when the Yanks acquired Jerry Hairston Jr.), and both Albaladejo and Sanchez would have the spend the entire 2011 season (and 2012 in Romulo's case) on the Yanks' 25-man roster or Major League disabled list. That's unlikely to happen for obvious reasons, though Albie will be out of minor league options next year, so it's always possible. Stranger things have happened.
Cervelli has the backup catcher's job locked up for the foreseeable future, and there's really no reason to expect him to go back to the minors anytime soon. Jeff Mathis received $1.3M his first time through arbitration, Gerald Laird $1.6M, and frankly I can't come up with better comparables for Cervelli. I get the Melky vibe hearing those numbers; Frankie's a great guy to have around when he's making six figures, but once you tack on that seventh one, suddenly the appeal isn't so great.
The Super Two issue is more of a factor for guys who have yet to reach the big leagues. Jesus Montero, despite his subpar 2010 season, is still expected to be a long-term fixture in the Yankee lineup, and Austin Romine is right behind him with the expectation of being an every day catcher. Depending on when those two are summoned to the big leagues and how the arbitration rules are changed, it could end up costing the Yankees in both money and years of team control.With more than $73M  (over $102M with luxury tax) already tied up in just three players during the 2013 season (not counting Derek Jeter), the Yanks are going to need as much production out of cheap players in their pre-arbitration years as possible.
I don't know how the next CBA will alter the arbitration process, but chances are it's going to cost teams somehow. They'll either lose some kind of control over the player or just plain old have to pay up, and as they tend to do, the Yankees will have to pay more than everyone else.