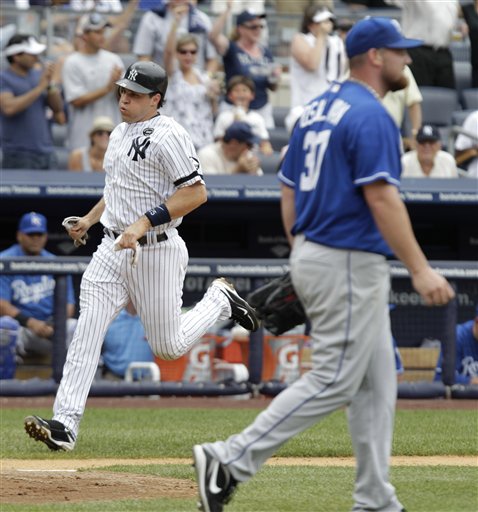 For the third time in about three weeks, the Yankees are going to face Sean O'Sullivan and his frickin' changeup tonight. Facing a pitcher three times in the span of three week isn't all that amazing by itself, but you know O'Sullivan's story with the trade from the Angels to the Royals and all that. Hopefully seeing him that much in such a short time frame helped them realize that HE'S GOING TO THROW A CHANGEUP.
Anyway, on the mound for the Bombers is Phil Hughes, who squared off against O'Sully in those previous two meetings. He's been pitching better of late (.230/.272/.356 against in his last four starts), so hopefully he gives them six or seven quality innings before the much improved bullpen goes to work. Here's the lineup that'll back him up…
Jeter, SS
Swisher, RF
Teixeira, 1B
A-Rod, DH
Cano, 2B
Posada, C
Granderson, CF
Gardner, LF
Pena, 3B
And on the bump, it's St. Philip of Hughes.
I hate Saturday night games, but there's nothing we can do about it. Game starts a little after 7pm ET and can be seen on YES. Enjoy.