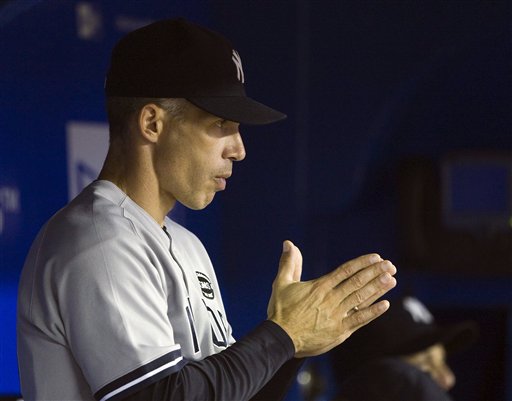 It's obvious that the fact that the Yankees have yet to clinch a playoff spot with five games remaining in the season is starting to wear on Joe Girardi and the front office. They're pulling out all the stops to make sure that they go home with a win tonight, including starting CC Sabathia despite throwing his schedule off for the playoffs. All I know is that this better work, otherwise it might get ugly in Yankeeland. Far uglier than it already is.
Here's the lineup…
Jeter, SS
Swisher, RF
Teixeira, 1B
A-Rod, 3B
Cano, 2B
Posada, C
Berkman, DH
Granderson, CF
Gardner, LF
And on the bump, it's Cy Sabathia.
First pitch is scheduled for a little after 7pm ET, and this one can be seen on My9 locally or MLB Network nationally. Is it just me, or have the Yanks been on national television a whole lot lately? Meh, whatever. Try to enjoy the game.