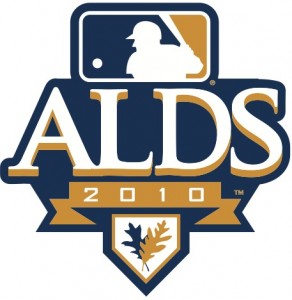 We've all been here before, haven't we? Yeah, we have. Just last year these same two teams matched up in the American League Division Series, though the circumstances we're quite the same. The Yankees had won the AL East by a considerable margin and were opening at home while Minnesota eked in after a Game 163 win against the Tigers, forcing them to throw rookie Brian Duensing in Game One with all of nine big league starts to his credit.
Things are slightly different this year. The Twinkies were the ones to coast in the postseason with a huge division lead while the Yanks had to sweat a little down the stretch. Ron Gardenhire's team is much stronger this season thanks to a deeper and much improved lineup (last year they started Brendan Harris, Matt Tolbert, and Nick Punto in Game One), but more importantly they now have a bonafide ace. Francisco Liriano was arguably the best pitcher in the league this year, striking out 9.44 batters per nine innings while walking just 2.72 in the same time frame. He gave up nine homeruns all season (three in his last start though), all to righthanded batters. Three years out from Tommy John surgery, Liriano threw a career high 191.2 innings in 2010 and seemed to tire down the stretch (4.69 ERA, .346 wOBA against in his last ten starts). Let's hope that trend continues today.
There are no fatigue concerns about who the Yankees are sending to the mound, and that's CC Sabathia. Sabathia eats 191.2 inning workloads for breakfast – over the last four years he's averaged (averaged!) over 254 innings per season, including playoffs – so as far as I'm concerned he's just starting to get warmed up this time of year. He gave his team a win in Game One of the ALDS last year with six and two-thirds strong innings, holding the Twinkies to just one earned run while striking out eight and walking zero. CC is very important to the Yanks' World Series hopes, but then again what ace isn't?
Joe posted his Game One preview at FanGraphs with some sweet charts earlier today (Jack Moore did the same for the Twins), so make sure you check that out between now and first pitch. Here are your lineups…
Yankees
1. Derek Jeter, SS
2. Nick Swisher, RF
3. Mark Teixeira, 1B
4. Alex Rodriguez, 3B
5. Robbie Cano, 2B
6. Marcus Thames, DH
7. Jorge Posada, C
8. Curtis Granderson, CF
9. Brett Gardner, LF
CC Sabathia, SP (21-7, 3.18 ERA)
Twins
1. Denard Span, SP
2. Orlando Hudson, 2B
3. Joe Mauer, C
4. Delmon Young, LF
5. Jim Thome, DH
6. Michael Cuddyer, 1B
7. Jason Kubel, RF
8. Danny Valencia, 3B
9. J.J. Hardy, SS
Francisco Liriano, SP (14-10, 3.62 ERA)
First pitch is scheduled for 8:37pm ET, and the game can be seen on TBS. Enjoy.