We've got two quick questions this week, one about the status of Al Aceves and another about the price to acquire Joe Blanton. Make sure you use the Submit A Tip box in the sidebar to send in your questions throughout the week.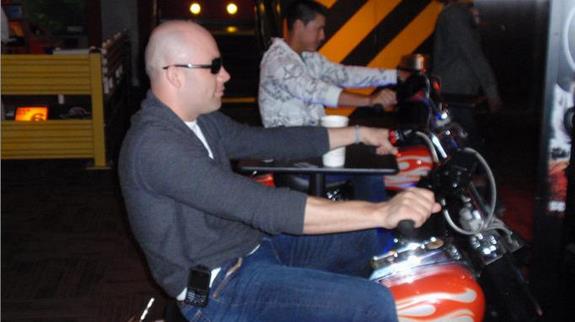 Tucker asks: What's the deal with Alfredo Aceves? Is there competition for him? It seems like the Yanks could bang out a deal with him pretty quickly.
It's been a very quiet winter for Ace, but that shouldn't be a surprise. He broke his collarbone riding his bike and needed surgery in December, and the Yankees non-tendered him not long after that. The Rockies showed some interest in signing him, but that died off pretty quickly. That's it, we haven't heard a thing about any teams being interested in him since, other than the Yankees wanting to bring him back on a minor league contract.
The collarbone injury will keep Aceves out until well into March, so he's going to be behind other pitchers in Spring Training and might not be ready in time to start the season. He'd make a ton of sense for the Yanks right now because they could easily stick him in the rotation, where he'd probably outproduce both Sergio Mitre and Ivan Nova. The back is the real question mark though, he missed basically the entire 2010 season because of it and had multiple setbacks. I'd love to see the Yanks sign him to a minor league contract right now, but I fully understand why they'd want to wait until he's healthy. Seems like every other team is thinking the same way.
Anonymous asks: At this point, Joe Blanton is the best guy out there who is available. It may be hard to swallow acquiring him after losing out to Cliff Lee, but let's put that aside. What would it take to get him?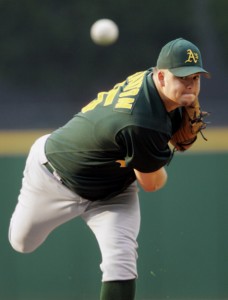 I suppose the best way to do this would be to look at some recent trades involving comparable pitchers. The first one that jumps to mind is Tom Gorzelanny, who fetched two not top ten prospects and a not top 30 guy. He's quite a bit cheaper and is under team control for one year longer than Blanton though, so we have to mark down accordingly. Another match could be Edwin Jackson, who required a big league ready, middle-of-the-rotation pitching prospect and a rookie level pitching prospect that would be found towards the middle of the top 30 list. But again, Jackson's contract was more favorable than Blanton's, which has two years at $8.5M per left on it.
The trade that send Blanton to Philadelphia isn't a good comp either, since his recent performance at the time was much better than it is right now, and his contract situation was considerably more favorable. None of these are great matches, but at least they give us an idea of what to expect. It sounds like at least two prospects will be required, and one of them will have to be in the 10-20 range prospect of a top 30 list. Perhaps that guy is Adam Warren or David Phelps, and then you're still taking on Blanton's entire contract. It's a fair swap, but with the Phillies needing to move his contract, no team should offer a fair return. The Phils don't have much leverage right now.
I wrote about Blanton last month, and although he's probably the best of the available starters, his contract isn't great and then you have to give up prospects on top of that. Yes, he's durable as hell, but he's barely qualified as league average in the last three years, and that's while he was in the NL on the best offensive team in the division. Seriously, I would rather just sign Kevin Millwood to a one-year deal. A move for Blanton impacts the 2012 team and isn't necessarily easy to back out of. If I'm going to start committing considerable future payroll to a starter, I want it to be someone better than Blanton.