This week's edition of the mailbag brings queries about Chris Garcia, the difference between minor league levels, the ghost of Kei Igawa, and then the Mets and Red Sox. Remember to use the Submit A Tip box in the sidebar whenever you want to send in a question.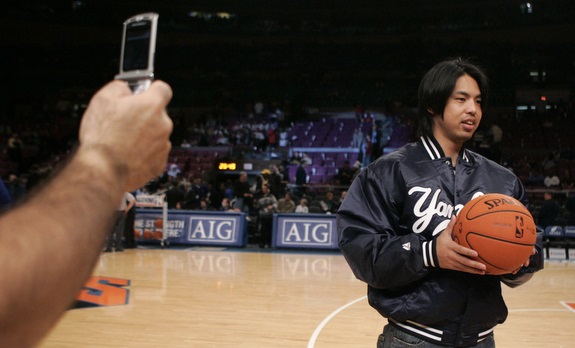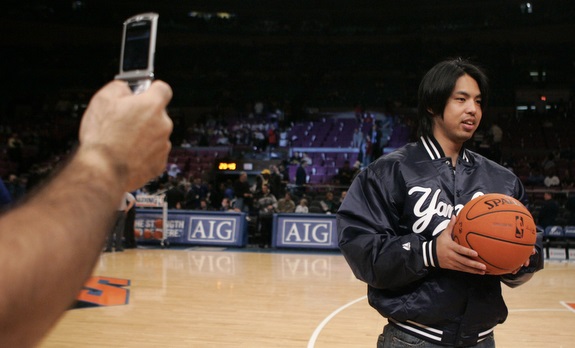 Bruce asks: It's funny (but not really) that after all the money thrown at Kei Igawa that he's never even mentioned as a possible desperation move to fill the fifth slot in the rotation. He's got to be the highest-priced "organizational player" ever.
Yep, Igawa was a spectacular bust, and it shows you how little faith the organization has in him by not even mentioning him as a candidate for the back of the rotation. Hell, he didn't get an invite to Major League Spring Training, he's with the kids in minor league camp. Igawa's contract comes off the books after the season, and the only reason they haven't gotten rid of him yet is because if they do so, they'll get stuck paying the luxury tax on his contract. There's no harm in having him soak up innings at Triple-A, but that's pretty much the only thing he's qualified for these days.
Cody asks: Whatever happened to Christian Garcia? I know he had TJ surgery last season and then the Yankees released him. Any chance they bring him back if all goes well?
Good timing on this question, Chad Jennings posted an update yesterday. Allow me to quote…
Once a highly touted pitching prospect in the Yankees system, right-hander Christian Garcia was released last season after a series of injuries derailed his promising career. The Yankees are aware that Garcia, 25, has been working out and plans to throw for scouts, but I was told today that the Yankees have no plans of bringing Garcia back to the organization.
Garcia blew out his elbow in his first start last year, so he's about nine or ten months out from his second Tommy John surgery. The kid just couldn't stay healthy, and there's really no reason to believe he ever will. I don't fault the Yankees for not wanting to bring him back at all. It's a shame, he had a great arm.
Joseph asks: With all of the talk of Brackman having an outside shot of the rotation, it had me thinking which was the harder transition from leagues in the minors. Is it from High-A to AA or from AA to AAA.
The biggest jump is Triple-A to MLB, no doubt about it, but in the minors only, going from Single-A to Double-A is probably the biggest jump. Double-A is the first time hitters will consistently run into pitchers that have some sort of game plan and can throw a breaking ball for strikes, while pitchers will regularly face batters that will lay off stuff out of the zone or sit on a 2-0 fastball. It's not so much that the physical talent is that much better in Double-A than Single-A, it's that the preparation and experience is. That's why they say Double-A is the great equalizer. If a kid does well at that level, chances are he'll have himself a nice big league career.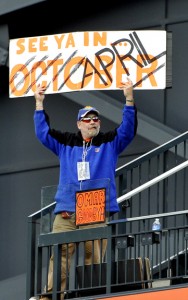 Chris asks: If the Mets completely fall apart and spend very little over the next few years could they create heavy debate about being a team in NYC and collecting a revenue sharing check? I can see this becoming a battle in the next CBA if a team like the Mets, in a massive media market spends very little. This situation may spur on a salary floor. What do you guys think?
I don't think that'll happen. The Mets, as far as I know, are profitable in terms of ticket sales, merchandising, advertisements, etc., and that's what revenue sharing payments are based on. Even with the Madoff stuff, the team would really need to fall in the dumps to start getting some revenue sharing money. With a nine-figure payroll, it won't happen anytime soon.
Matt asks: With the recent Albert Pujols contract negotiations, I have begun to think about what his value is. It seems to me that the value of a win is greater the higher above replacement it is. Doesn't it make sense that a player who is worth 7 WAR is more valuable than 2 players who are worth 7 WAR together simply due to the fact that the team will have another position available which they can fill with another player. Because a player like Albert Pujols gives you equal production to that of two good players while still allowing you to fill that extra position with more value, shouldn't he make more than the total value of the two good players' contracts?
Yep, exactly. You said it perfectly, one great player is better than two pretty good players. The more wins you're getting out of a player, the higher a cost. You might pay, say, $3M per win for a one or two WAR player, but once you get into Pujols territory, $7M or $8M per win becomes the norm. It's not a linear scale.
Reg asks: Although most people are conceding the AL East to Boston, there has been little mention of the fact that they lost Adrian Beltre and Victor Martinez. True, Carl Crawford and Adrian Gonzalez may make up the offensive punch but Youkilis is not the defensive third baseman Beltre was. Also, there are questions re pitchers Josh Beckett and John Lackey. Do you think that the Red Sox should be odds-on favorites to (a) win the AL East or (b) advance to the World Series?
a) Sure, I think they're the favorites in the AL East right now, I don't think you'll find anyone that can put up too much of an argument otherwise. They're not going to lap the field or win the division by like, ten games. The other four clubs are too good for that to happen, but I feel comfortable saying they're the best team in AL right now.
b) Nope, I'll always take the field when asked that. The Yankees, Rays, White Sox, Athletics, Rangers … all those clubs could take down the Sox in a five or seven game playoff series. Do they have a really good chance of going to the World Series? Sure, but odds-on favorite? Nah.