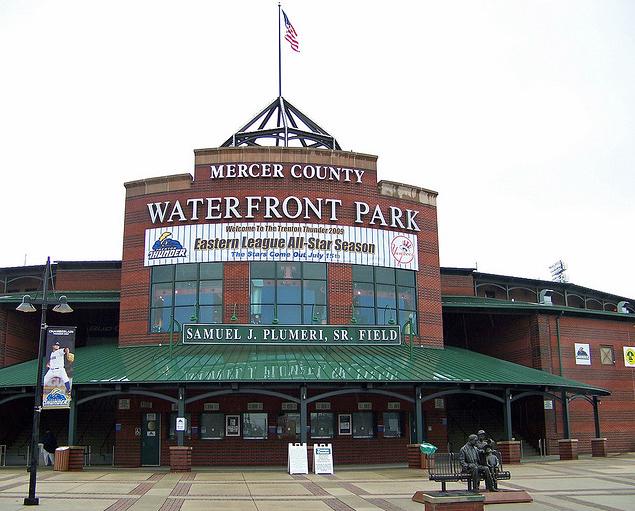 Will asks: I've read in past years that several of the Yankees minor league complexes are pitcher friendly. Are they? If so do they skew the numbers of some pitching/position player prospects?
Oh yes, absolutely. Some of the parks in the minors are extreme too, though not necessarily the ones in the Yankees' system. With some help from StatCorner, we have park factors for each of the four full season affiliates. Let's tabulate…

The park factors are expressed like ERA+/OPS+, so 100 is league average. Anything below that is below average, anything above it is above average. StatCorner has factors for frickin' everything (we're talking singles, doubles, strikeouts, grounders, etc.), but I went with homers and wOBA because they're what we most commonly reference.
Overall, all four parks are close to neutral in terms of wOBA, slightly on the pitcher's side with the exception of the stadium formerly known as Legends Field. The homerun factors are much more interesting though, because a number of them are rather extreme. Left-handed batters at Waterfront Park in Trenton are roughly half as likely to hit a homer there than in other parks, which makes the 19 homers Eric Duncan hit with Thunder in 2005 look pretty impressive. Similarly, the 17 homers Jesus Montero whacked with Low-A Charleston back in 2008 looks damn good as well since that park holds righties to 68% of the homers a neutral park would.
It's easy to forget about park effects when talking about minor leaguers because we rarely watch the games and see the actual parks. Given the factors of the four parks above, I wouldn't concern myself too much with their impact on Yankees farmhands overall, but the power numbers are worth monitoring. If a pitcher is giving up an exorbitant number of homers in Low-A, then that's a problem. If a lefty bat in Trenton isn't hitting for as much power as we'd like, well now we know why. Here are aerial views of PNC Field, Waterfront, GMS Field, and JPR Park, just for a visual.