How important is this series? It's obviously huge for the Rays, but it's not life or death for the Yankees. They have seven games left against Tampa and a seven-game lead for the wildcard, but just two wins in those seven games punches their ticket to October. These are far from must wins, but it would be nice to have a playoff spot wrapped up before the Red Sox come to town on Friday.
What Have The Rays Done Lately?
I think you're all well aware of what the Rays have done lately. They took three of four from the Red Sox in Fenway before having yesterday off, and they now sit just two games back of Boston for the wildcard (one in the loss column). Tampa has won ten of their last 14 games.
Rays On Offense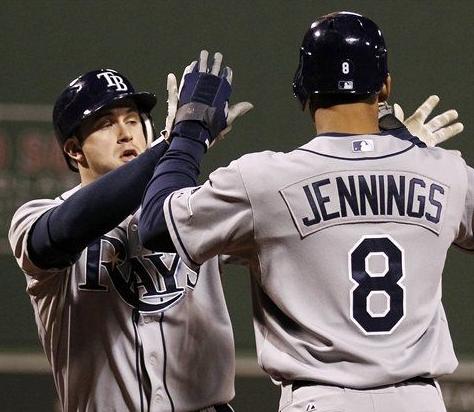 Overall, it's an exactly league average offense with a .317 wOBA, a 100 wRC+, and a 104 OPS+. That said, they have several players coming into the series very got. Evan Longoria (.360 wOBA overall) has hit .310/.461/.603 this month, and B.J. Upton (.325 wOBA overall) is right behind him at .311/.408/.557 for September. Matt Joyce (.360 wOBA overall) has rebounded from prolonged slump to hit .270/.404/.459 in the season's final month. He doesn't play much against left-handers, though.
Those three have been really, really good during Tampa's recent surge, but three others have been really, really bad. Ben Zobrist (.355 wOBA overall) has hit .196/.274/.286 this month, and the amazingly awesome Desmond Jennings (.395 wOBA overall) has crashed back to Earth with a .212/.297/.303 batting line over his last 16 games. Casey Kotchman (.351 wOBA overall) has been a touch better than Jennings in September (.217/.304/.317), but his struggles go back a little further (.215/.311/.292 in his last 38 games). The rest of the lineup is a bit of a mix-and-match.
Sean Rodriguez may or may not be limited in this series after getting hit by a pitch in the Sox series, but he's lethal against left-handed pitchers (.271/.391/.465). Reid Brignac (.203 wOBA) and Elliot Johnson (.244 wOBA) are the two shortstop options, so yuck. Kelly Shoppach (.260 wOBA) is rumored to see more time behind the plate down the stretch, ahead of John Jaso (.291 wOBA) and Jose Lobaton (.122 wOBA in a small sample). Brandon Guyer (.272 wOBA in limited action) will likely see some outfield time against lefties, and then there's spare parts like Dan Johnson (.162 wOBA mostly due to April), Justin Ruggiano (.287 wOBA in limited time), Sam Fuld (.302 wOBA), and Russ Canzler (one plate appearance, one walk). The Rays will absolutely steal bases, with Upton (30), Fuld (20), Jennings (18), Damon (18), and Zobrist (18) being the main threats.
Rays On The Mound
Tuesday, RHP Wade  Davis (vs. Ivan Nova): One of many great pitching prospects to come out of Tampa's system in recent years, Davis has yet to have the kind of success some of his peers have enjoyed. His 4.41 ERA is right in line with his 4.66 FIP, a 119 FIP- that essentially matches last year's 118 FIP-. A fly ball guy (36.3% grounders) without much strikeout ability (5.10K/9), Davis works with a pair of low-90's fastballs (two and four-seamer), a high-70's curveball, a mid-80's slider, and a mid-80's changeup. The Yankees have not faced him yet this year, but they saw him four times last year (3.43 ERA).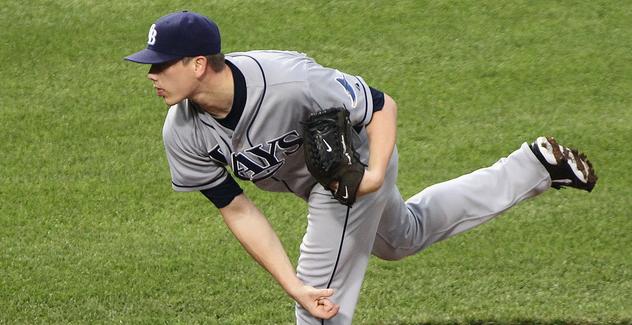 Wednesday, RHP Jeremy Hellickson (vs. CC Sabathia/Phil Hughes): One of many great pitching prospects to come out of Tampa's system in recent years, Hellickson is coming off that grueling 117-pitch outing in Fenway. His peripherals (4.28 FIP) are not nearly as good as his ERA (2.91), and he's another fly ball guy (34.0% grounders) that struggles to miss bats (5.78 K/9). Two fastballs (low-90's two and four-seamers) and a knockout changeup are his primary weapons, but we'll also see a mid-70's curve on occasion. Hellickson can be sneaky good, he is just a kid in his first full year as a starter in the AL East, after all. The Yankees have seen him twice this year, once good (2 R in 7 IP) and once bad (4 R in 4.1 IP).
Wednesday, RHP Jamie Shields (vs. Sabathia/Hughes): One of many great pitching prospects to come out of Tampa's system in recent years, Big Complete Game James has been one of the best pitchers in baseball this season. His peripherals (3.35 FIP) match the ERA (2.78), with lots of strikeouts (8.25 K/9), lots of grounders (46.2%), and few walks (2.31 BB/9). Shields is the master at pitching backwards, setting up his low-90's two and four-seamers with that world class changeup and a high-70's curveball. He'll also throw a mid-80's slider and a high-80's cutter. In three starts against the Yankees this year, Shields has held them to six runs (four earned) in 22.2 IP, and four of those runs came in one start.
Thursday, RHP Jeff Niemann (vs. Bartolo Colon): One of many great pitching prospects to come out of Tampa's system in recent years (notice a pattern here?), Niemann has pitched very well since returning from the disabled list in late-June. He's posted a 3.41 ERA (~3.80 FIP) with 7.69 K/9 and 2.45 BB/9 in 103 IP. His pitching approach is pretty straight forward, featuring two fastballs in the low-90's (two and four-seamer) and a high-80's curve, but he'll occasionally mix in three other pitches: mid-80's slider, mid-80's changeup, and a low-80's split. The Yankees have seen Niemann just once this year, when he held them to one run in 7.1 IP in his fourth start off the DL.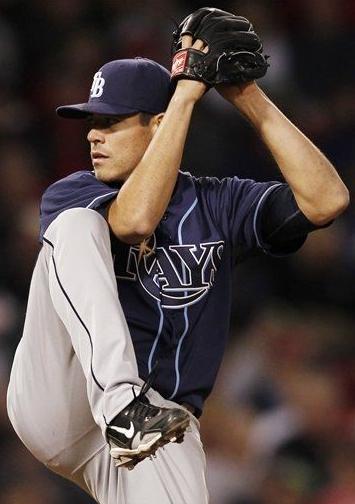 Bullpen: The Rays have a bunch of call-ups on their roster, but they're still a man short in the bullpen. Kyle Farnsworth is having a very good year (3.27 FIP), but he's battling an elbow issue and might not be available for part or all of the series. Joel Peralta (3.43 FIP) has stepped in at closer in the meantime. J.P. Howell (holding lefties to a .217/.277/.283 batting line), Juan Cruz (3.95 FIP), and Jake McGee (5.14 FIP) handle the majority of the middle innings.
For the most part, the rest of the bullpen is made up of low-leverage call-up types, guys like Brandon Gomes (4.09 FIP), Dane De La Rosa (2 IP so far), Cesar Ramos (4.70 FIP), Andy Sonnanstine (4.48 FIP), and Alex Torres (2 IP so far). The secret weapon is Matt Moore, the best pitching prospect in baseball. The hard-throwing lefty has made two appearances totaling 4.1 IP so far, and they aren't shy about throwing him into big spots against both lefties and righties. We'll see him at some point this series, and there's even been some rumblings that he could get a start in the doubleheader.
Recommended Rays Reading: DRays Bay.
Ticket Info: Courtesy of RAB Tickets and TiqIQ…