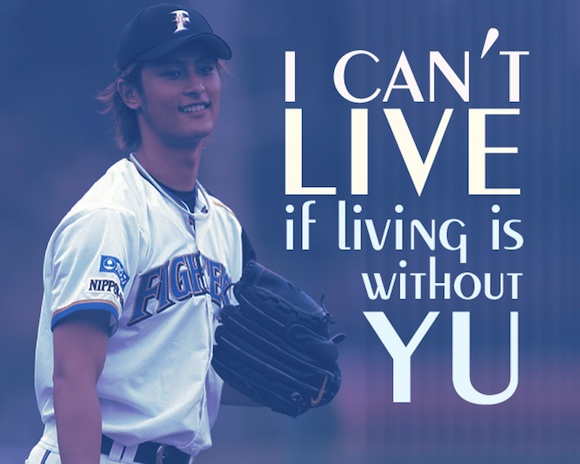 The last time the Yankees turned their attention east for a starting pitcher, the club got burned pretty badly. In the wake of the Red Sox's inking of Daisuke Matsuzaka, the Yanks bid $26 million for Kei Igawa, a lefty with good strike out numbers in Japan, and paid him another $20 million over five years. He lasted all of 16 Major League games and was removed from the 40-man roster in 2008, never to return to the Bronx.
For Brian Cashman and the Yanks' baseball brain trust, Igawa was the mistake that wouldn't go away. The Yanks never traded him in order to avoid paying luxury taxes on his salary, and Igawa refused to quit or head back to Japan. He toiled away in the minor leagues as the Yanks moved him around based on roster needs before he eventually became the winningest pitcher in Scranton history. That's some dubious achievement.
This year, the hype over a Japanese pitcher has returned in the form of Yu Darvish. The groundswell of hype hasn't been this constant or loud since Matsuzaka made the jump, and in fact, we've heard about Darvish for years. We know how great he is in Japan, and we've heard varying degrees of success predicted for him in the States. He's different, they say. His goal has been to pitch in the Majors. He knows what it takes. He will not flame-out.
Meanwhile, hesitation rules the air. American baseball fans have seen Japanese pitchers come over with so much hype and fail to meet expectations. Hideki Irabu was the Japanese Nolan Ryan. Daisuke Matsuzaka and his famed gyroball were to be unhittable. Even Hideo Nomo turned into an average-to-below-average pitcher after his first two stellar seasons in the States.
Yet, these past failures (or successes, as in the case of Hiroki Kuroda) tell us nothing about Darvish's potential, and the Yankees, burned by their desire to snatch up Igawa, seem to recognize this. While speaking with reporters on Wednesday, Hal Steinbrenner spoke about the club's process. "Every person is different, every player is different," the Yanks' Managing General Partner said. "We're going to look at every single one, we're going to look at every single option and we're going to analyze it. We look at each person as an individual, and that" — previously failures with Japanese pitchers — "is not going to be a factor, at least not with me."
As The Times and others have noted, the Yankees do not figure to be front-runners for Darvish. That status belongs to the Angels and Rangers, two teams engaged in an AL West arms race. But the Yankees will hover on the periphery, aware of what Darvish can do and not afraid of him because of past failures. That's the kind of process a team that is looking to spend smartly should follow, and it's a good sign for the long-term future of the club.
Last week, I explored how the Yankees should take aggressive risks with their dollars this year. Even though we still don't know if Darvish will be posted this year, the Yanks should plan to be among the leaders for his services. They have laid the foundation for a competitive bid, and they have the money to spend. Armed with the right knowledge, it's a risk worth taking, and the process should tell them as much.
Thanks as always to Tyler Wilkinson for the graphic. You can find him on Twitter right here.