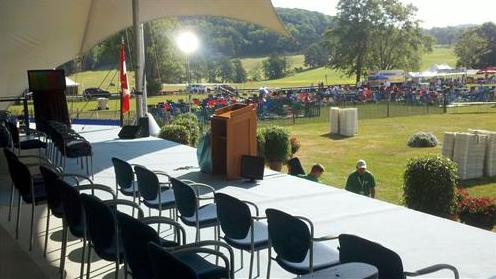 The greatest hitter and the greatest pitcher many of us will ever see were on the ballot, but that didn't matter. The BBWAA elected a total of zero players to Hall of Fame this year, the first time that's happened since 1996. Craig Biggio led the voting with 68.2%, but players must receive 75% for enshrinement. Tim Raines (52.2%), Roger Clemens (37.6%), Don Mattingly (13.2%), Bernie Williams (3.3%), Kenny Lofton (3.2%), David Wells (0.9%), Mike Stanton (0%), and Rondell White (0%) represent the crop of former Yankees on the ballot. Players receiving less than 5% of the vote drop off the ballot next year. Full voting results are available at the BBWAA's official site.
Given the overwhelmingly deep ballot, it's pretty ridiculous no players will be inducted this year. Beyond Barry Bonds and Clemens you have absolute no-brainers like Mike Piazza (greatest hitting catcher of all-time!), Craig Biggio, and Jeff Bagwell. I count no fewer than 15 players on the ballot who, at the very least, deserve serious consideration for the Hall. My personal and mythical ballot, seen on Twitter and included in this YES Network feature, was ten players deep. It would have been a dozen had the ballots not been capped at ten. Never really got that rule.
More than anything, this year's lack of inductees confirms the voting has become more about the writers than the players. The Hall of Fame is a museum and an archive of the game first and foremost. We can't exclude the parts people don't like just because. There's zero evidence (zero!) guys like Bonds, Clemens, and Piazza used PEDs. No failed drug tests, nothing. Suspicion does not equal guilt, yet the ballot this year shows the BBWAA is treating these players as guilty until proven innocent. How someone would go about proving they didn't use something, a PED or otherwise, is beyond me. Nevermind that the burden of proof falls on those making the accusations.
Anyway, the already overcrowded ballot will get even more crowded next winter when players like Greg Maddux, Tom Glavine, Frank Thomas, and former Yankee Mike Mussina will be Hall of Fame eligible for the first time. If they don't change the rule and allow writers to vote for more than ten players in a given year, the voting process is going to be a cluttered nightmare in the coming years. For now, we get an empty 2013 class and a nine-month reprieve until the next ballot is announced and the same inane arguments begin again.