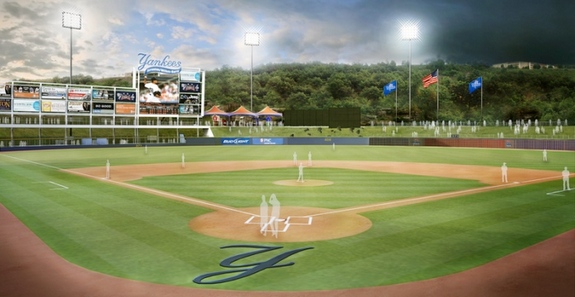 The 2012 minor league season was pretty close to a nightmare for the Yankees. It didn't get all the way there, but it was close. Their top pitching prospects either suffered series elbow injuries or just stopped throwing strikes, and a few of their top hitting prospects dealt with injuries or played so poorly we have to go back and question how good they were in the first place.
That said, the Yankees still have a pretty strong farm system with four no-doubt top 100 prospects in my opinion. The drop-off after those four is drastic, but there's a solid group of upside guys coming off injury and probability guys knocking on the door. The Yankees have more high-end position player prospects right now than at any point since the law firm of Johnson, Soriano & Henson were calling the farm system shots in the early-2000s.
As I say every year, ranking prospects is all about your personal balance between potential and probability. Some prefer upside over probability while others tends to value the safer guys a little more. Talent always reigns supreme to me, but I've definitely come to value closeness to the big leagues as well in recent years. For the most part, there won't be much difference between two prospects ranked consecutively. There usually is a difference between guys who are five or six or ten spots apart, however.
I use the standard rookie eligibility rules — 130 at-bats or 50 innings at the MLB level — to determine who is and who isn't a prospect without regards to service time limit. That stuff is a pain. We need a cut-off point and rookie eligibility seems like a convenient enough place to draw the line. The only prospect to graduate from last year's preseason list was RHSP David Phelps. That's a function of the distribution of talent in the farm system at the moment — most of the best prospects are in the lower minors and still a good year or two away from seeing the show.
All of my previous top 30 lists — including the pre-draft and post-draft lists — dating back to the start of RAB in 2007 can be found right here. All of the ages listed below are as of April 1st, or approximately Opening Day. Enjoy.
30. LHSP Daniel Camarena, 20
Camarena was supposed to be a tough sign out of high school, but the Yankees landed him with a $335k bonus as their 20th round pick in 2011. He had a little bit of an arm issue this past summer that limited him to just 17.2 innings with the Rookie Level Gulf Coast League squad, but they were 17.2 great innings — two runs, eight hits, no walks, and 15 strikeouts. Camarena, who is listed at 6-foot-0 and 200 lbs., is a former outfielder and an excellent athlete. He throws strikes with three average pitches — upper-80s/low-90s fastball, curveball, changeup — and repeats his delivery with ease, plus everything plays up because he has a plan on the mound and already knows how to set hitters up. I'm hopeful he'll add a tick or two to his fastball as he matures. Camarena could make the jump to Low-A Charleston this season, but a repeat of Extended Spring Training before an assignment to Short Season Staten Island seems more likely.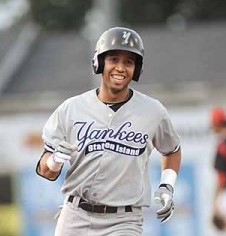 29. SS Cito Culver, 20
New York took a lot of heat when they selected Culver with their first round pick and paid him a $954k bonus in 2010, and so far that heat looks justified. The infielder hit just .215/.321/.283 (75 wRC+) with two homers and 22 steals (in 33 chances) in 550 plate appearances for Low-A Charleston last season, his first crack at full-season ball. On the bright side, his 71 walks led all non-Jack Cust players in the organization. Culver, who stands 6-foot-0 and 185 lbs., is a switch-hitter but probably not for much longer. His left-handed swing is soft and doesn't result in hard contact, though the stats say that's his better side. He does a better job of driving the ball right-handed and could drop switch-hitting as soon as this year. Culver does have a good idea of the strike zone and is willing to work the count. Even if the bat doesn't come around, his above-average defense at shortstop might be enough to carry him up the ladder. His arm is very strong — he pitched in high school and could eventually wind up back on the mound if he doesn't start to hit some more — and he ranges well to both sides. Culver has a lot to work on offensively and will repeat Low-A Charleston this summer.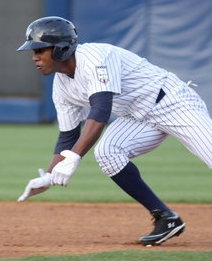 28. OF Ravel Santana, 20
The Yankees signed Santana for just $145k back in 2009, and at this time last year he was the talk of the farm system following a dominant U.S. debut. Rather than build on that performance this year, he hit just .216/.304/.289 (84 wRC+) with three homers and a 27.5% strikeout rate in 247 plate appearances for Short Season Staten Island. The devastating ankle injury that ended his 2011 season in early-August has sapped his once-promising athleticism and speed. He went from an excellent runner to a below-average one, which in turn took a bite out of his center field prowess. Santana still shows big power in batting practice, but his swing took a step back in part because he doesn't have the same strong base and balance as he did before the injury. He's listed at 6-foot-2 and 160 lbs. these days, and his throwing arm remains very strong. That's the one tool the injury didn't seem to impact. It has taken other players (Jason Kendall, Stephen Drew) some time to get back to their previous form following similar injuries, so hopefully Santana's game will improve the further away he gets from the incident. He's going to jump into the Low-A Charleston outfield this year.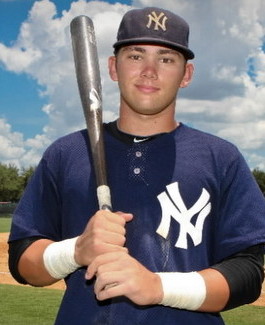 27. 3B Dante Bichette Jr., 20
There wasn't a more disappointing player in the farm system last year than Bichette, the team's top selection in the 2011 draft and recipient of a $750k bonus. He hit just .248/.322/.331 (85 wRC+) with three homers in 522 plate appearances with Low-A Charleston, or the same number of homers he hit in 46% of the playing time while winning the Rookie Level Gulf Coast League MVP honors in 2011. Listed at 6-foot-1 and 215 lbs., Bichette reverted to the loopy swing mechanics that had scouts skeptical about his long-term future back in high school. He shows plenty of power during batting practice, but it doesn't translate into game situations because of the swing. Bichette has improved at third base since signing and is no longer considered a lock to move to first or a corner outfield spot. Last summer was a major step backwards after such an encouraging pro debut, and considering how he looked in high school, those three months with the improved hitting mechanics in 2011 are the outlier right now. Bichette will return to Low-A Charleston this year in hopes of getting back to what made him so successful a year ago.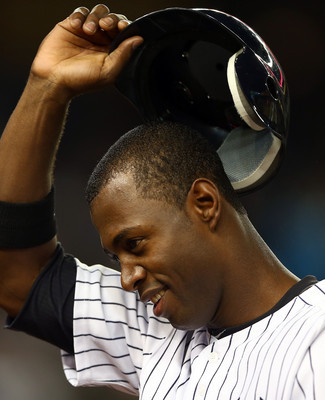 26. OF Melky Mesa, 26
It took nine years, but Mesa finally make his big league debut last September and picked up his first career hit and RBI in his first plate appearance. He earned the late-season call-up by hitting .264/.325/.480 (~125 wRC+) with 23 homers and 22 steals in 502 plate appearances split between Double-A Trenton and Triple-A Empire State. Mesa, who is listed at 6-foot-1 and 190 lbs., is a classic four-tool guy who lacks the most important tool — the ability to hit. He has obvious strength and power, and his defense is outstanding thanks to above-average foot speed and a cannon arm. Making contact has been a career-long issue however, but it's worth noting his 23.5% strikeout rate in 2012 was a career-best by a not small margin. Melky2.0 has worked hard to improve and has stayed on the field throughout his career. He'll be part of the right-handed outfield bat competition in Spring Training, but will most likely open the season with Triple-A Scranton and be the first outfielder recalled when injury strikes.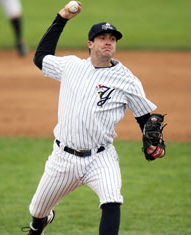 25. RHRP Chase Whitley, 23
Part of the relief pipeline the Yankees have built with mid-to-late round picks in recent years, Whitely spent almost the entire 2012 season with Triple-A Empire State. He pitched to a 3.25 ERA (3.70 FIP) with solid strikeout (20.8%) and walk (7.9%) rates in 80.1 innings spread across 41 appearances. A three-pitch reliever who isn't a blow-you-away type, Whitley lives in the low-90s with his fastball and backs it up with both a slider and changeup. His control is fine and his delivery creates some deception. He doesn't offer the same kind of exciting, shutdown reliever potential as some other players on this list, but Whitley is a big and physical — listed at 6-foot-3 and 215 lbs. — right-hander who throws strikes  and works both sides of the plate. He'll pitch in the big leagues at some point as long as he stays healthy, possibly before the All-Star break. For now he's slated to return to Triple-A Scranton and will have to wait for the next opportunity.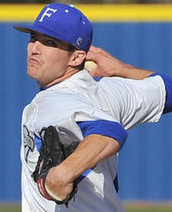 24. RHSP Corey Black, 21
Amateur scouting director Damon Oppenheimer seems to have a knack for finding power arms at small schools, and Black is his latest discovery. Drafted out of NAIA Faulkner University in Alabama, the Yankees gave the undersized — listed at 5-foot-11 and 175 lbs. — right-hander a $215k bonus as their fourth round pick last summer. He pitched at three levels after signing and posted a 3.08 ERA (~2.70 FIP) with strong strikeout (23.6%) and walk (7.1%) rates in 52.2 innings. Black has electric arm speed and premium fastball velocity, sitting in the mid-90s with the heat and touching triple-digits multiple times last summer. His secondary stuff — changeup, slider, curveball — all need work but are usable pitches. Although he threw a total of 140.2 innings last season, Black is going to have to continue to prove he can handle starting every five days at his size. If he can't hack it in the rotation, the fastball alone gives him a chance to be a high-end reliever. He'll remain in the rotation when he joins High-A Tampa this year.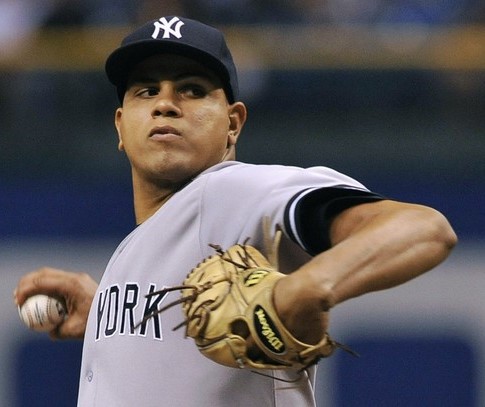 23. RHRP Dellin Betances, 25
This is my seventh (!) top 30 prospects list at RAB, and Betances has appeared in all seven of 'em. I don't know whether I should shake my head or be impressed. Betances entered pure disaster territory last summer, pitching to a 6.44 ERA (~5.14 FIP) with a career-worst 15.7% walk rate in 131.1 total innings. He was demoted from Triple-A Empire State to Double-A Trenton at midseason. Dellin still brings the pain from his 6-foot-8, 260 lbs. frame, sitting anywhere from 91-95 with his fastball and touching 98. His hard curveball is a swing-and-miss pitch when located well, though his once strong changeup has regressed back into a below-average pitch. Betances struggles mightily with his mechanics and just isn't athletic enough to repeat a delivery at his size. That hinders his command in a big way, which has shown zero improvement — it's gotten worse, actually — over the years. The Yankees stuck Betances in the bullpen during the Arizona Fall League and hope that will help crack the code that unleashes his still enormous potential. He's again ticketed for Triple-A Scranton in what is his final minor league option year. It's make or break time.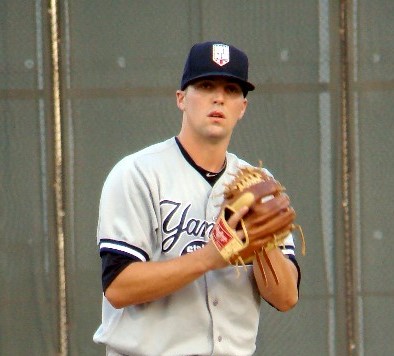 22. LHSP Matt Tracy, 24
A bargain pick-up who signed for four figures as a 24th round pick in 2011, Tracy just completed his first full season as a pitcher after doing most of his work in the outfield at the University of Mississippi. The big-bodied southpaw — listed at 6-foot-3 and 215 lbs. — missed time with a hamstring problem early last year but otherwise posted a 3.18 ERA (3.63 FIP) with subpar strikeout (15.7%) and walk (9.5%) rates in 99 innings for High-A Tampa. I'm obviously cutting him some performance slack given the lack of pitching experience. Tracy does use his frame well by pitching downhill with a low-90s fastball that sits in the mid-90s when he comes out of the bullpen. His most consistent offspeed pitch is a changeup that fades down and away from righties, but he's also working to improve a big downer curveball. Tracy obviously lacks polish on the mound but he does have the stuff to start. He'll continue to work in that role when the Yankees aggressively move him up to Double-A Trenton in 2013.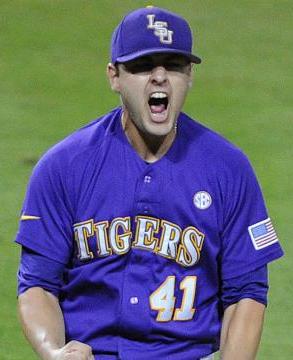 21. RHRP Nick Goody, 21
Scouting director Damon Oppenheimer has created some minor league bullpen depth using mid-to-late draft picks in recent years, and Goody is just the latest example. The club gave him a $140k bonus as their sixth round pick last summer, then watched him pitch to a 1.12 ERA (~0.89 FIP) with 52 strikeouts and just nine walks in 32 innings after turning pro. Goody owns a classic reliever's profile and is listed at 6-foot-1 and 195 lbs. He touches 95 with a fastball that generally sits in the low-90s, and his hard-breaking slider is a swing-and-miss pitch. His changeup is pretty much unusable, but he won't need it in the bullpen. A slight back-turn in his delivery creates deception. Goody goes right after hitters and is poised to fly through the farm system after pitching at three levels in 2012. The Yankees will send him back to High-A Tampa to open the season, but I wouldn't expect him to remain there very long.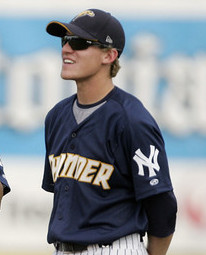 20. 2B Corban Joseph, 24
A shoulder injury delayed the start of his season, but New York's fourth round pick in the 2008 draft made his 2012 debut in early-May and put together the best season of his career: .276/.375/.465 (~135 wRC+) with 13 homers and nearly as many walks (13.9%) as strikeouts (14.3%) in 488 plate appearances for Double-A Trenton and (mostly) Triple-A Empire State. Joseph, who is listed at 6-foot-0 and 200 lbs., has an unorthodox left-handed stroke with a lot of pre-swing movement, but it works for him. He makes consistent contact and his gap power started to turn into over-the-fence power last summer. Joseph is a below-average defender at second because he lacks first-step quickness, and his arm is short for third base. The lack of a set position is the main drawback here, but CoJo has enough offensive skills to hack it as a reserve player if not a regular in his prime. He was added to the 40-man roster last winter and will return to Triple-A Scranton this year.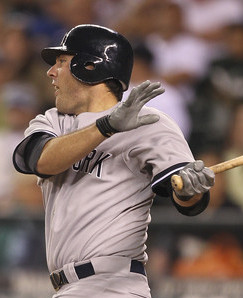 19. C Austin Romine, 24
Back problems have limited Romine to just 129 total games over the last two seasons, including only 31 games in 2012. He hit .243/.333/.408 (~111 wRC+) in just 120 plate appearances in 2012, and his calling card remains solid power potential from the right side of the plate. That and his mature approach give him above-average offensive potential for his position. Defensively, Romine has a strong arm but needs to quicken his release. He's listed at 6-foot-0 and 220 lbs., and he's managed to retain enough athleticism through the back injuries to still rate as above-average with his footwork and overall receiving. Romine has lost a lot of development time at a crucial stage of his career over the last two seasons, but he will have a shot to crack the big league roster following a Spring Training competition with Frankie Cervelli and Chris Stewart. More than likely he'll have to settle for playing everyday with Triple-A Scranton to open the year.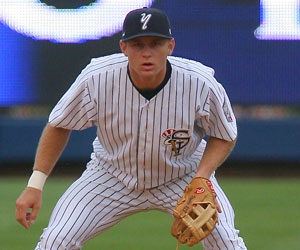 18. IF David Adams, 25
The ankle injury suffered in May 2010 still haunts Adams today. The Yankees kept their 2008 third round pick on a strict four days on, one day off regiment in 2012, and one of those four days on was at DH. Adams played just three games in April before suffering a neck injury that kept him on the shelf until mid-May, but he stayed healthy after that and even headed to the Arizona Fall League after the season. Listed a 6-foot-1 and 205 lbs., he put together a .306/.385/.450 (130 wRC+) line with strong walk (9.9%) and strikeout (13.8%) rates in 383 plate appearances for Double-A Trenton in 2012 after playing just 29 games in 2010 and 2011 combined. Adams is quick to the ball from the right side and shows good power, mostly into the gaps. He has a plan at the plate and arguably the best approach in the system. The ankle injury has sapped most of his mobility, rendering him below-average on the bases and at second base. The Yankees shifted him to third base following Alex Rodriguez's hand fracture in late-July, and it's likely to be his best position going forward. Adams went from profiling as an above-average second baseman to a below-average third baseman due to the injury. He'll open the season with Triple-A Scranton and could make his big league debut at some in 2013.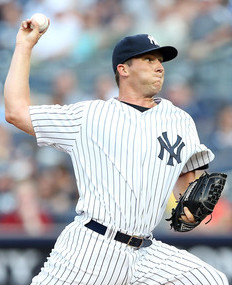 17. RHSP Adam Warren, 25
Warren's big league debut could not have gone any worse, as the White Sox pounded him for eight hits, two walks, and six runs in 2.1 innings last June. The team's fourth round pick in the 2009 draft didn't get the opportunity to redeem himself despite spending September with the Yankees as a call-up. Warren, who is listed at 6-foot-2 and 225 lbs., posted his second straight strong but not overwhelming season with Triple-A Empire State in 2012 (3.71 ERA and 3.72 FIP). He's a crafty five-pitch right-hander who works in the low-90s with both his two- and four-seamer, and he backs them up with a changeup, a curveball, and a baby slider that borders on being a cutter. Warren is a bit of a bulldog and will pitch aggressively, sometimes to his detriment given his lack of pure swing-and-miss stuff. I like him best as a reliever, but the Yankees will keep him in the rotation for obvious reasons. He's ticketed for a third straight year with Triple-A Scranton and will among the first recalled when pitching reinforcements are needed.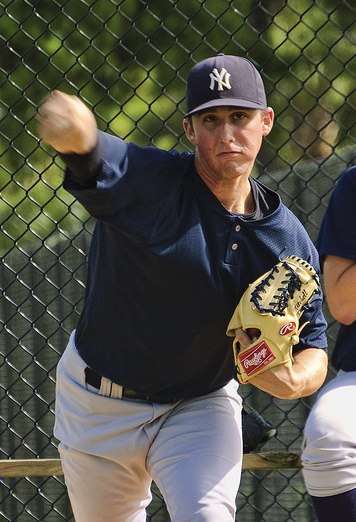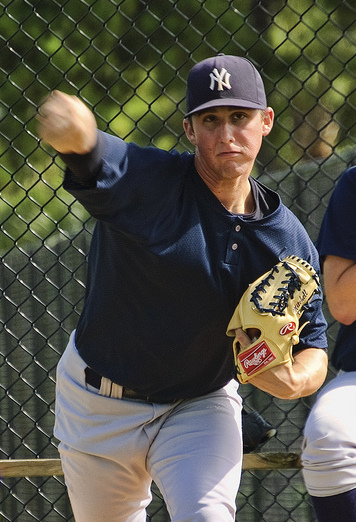 16. RHSP Bryan Mitchell, 21
The Yankees gave Mitchell an $800k signing bonus as their 16th round pick in 2009 to keep him away from UNC, but he battled homesickness and second-guessed the decision after signing. He's matured during his three years as a pro and just completed his first attempt at a full season league by pitching to a 4.58 ERA (3.94 FIP) in 120 innings for Low-A Charleston in 2012. Mitchell, who still has projection remaining at 6-foot-2 and 175 lb. frame, owns some of the best pure stuff in the organization. His explosive 93-96 mph fastball and wicked low-80s power curveball are both put-away pitches, though his changeup is still developing. Mitchell has been drawing A.J. Burnett comparisons since signing and not only due to his stuff, but also because his mechanics are unrefined and his control — career-worst 13.6 BB% in 2012 — comes and goes. The Yankees will move him up to High-A Tampa this coming season and hope his mechanics click so his career can take off. If that doesn't happen within the next few years, a move to the bullpen so he could air it out with two knockout pitches could be in the cards. Mitchell will be Rule 5 Draft eligible after the season, so a 40-man roster spot is on the line this summer.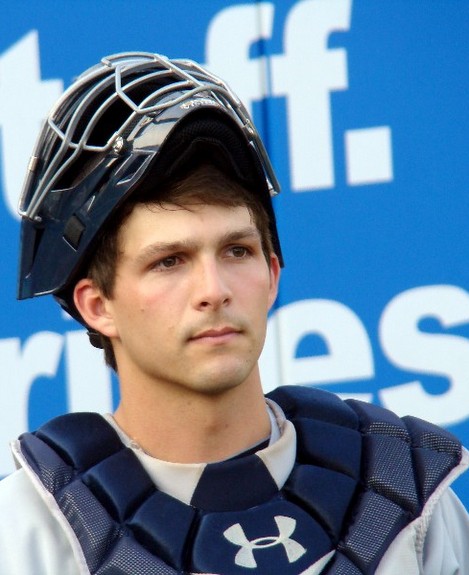 15. C J.R. Murphy, 21
Murphy signed for $1.25M as New York's second round pick in 2009, and he's steadily climbed the minor league ladder over the last few years. He managed a .248/.316/.386 (~97 wRC+) in 464 plate appearances split between High-A Tampa and Double-A Trenton last year, his first year catching on a full-time, everyday basis. Listed at 5-foot-11 and 195 lbs., Murphy has a smooth right-handed swing that is gearing for contact and gap-to-gap power more than driving the ball over the fence. His approach at the plate is very strong, as he set a new career-high walk rate (9.1%) in 2012. Behind the plate, Murphy has worked hard to improves his overall receiving and footwork, and his strong arm and quick release allowed him to throw out a career-high 31.9% of attempted base-stealers last year. There is still plenty to work on before becoming a legitimate two-way catcher, by Murphy is making progress and will return to Double-A Trenton to open 2013. As is the case with Mitchell, a 40-man roster spot is on the line this year.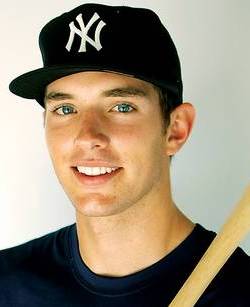 14. SS Austin Aune, 19
The Yankees bought Aune, their 2012 second rounder, away from a dual-sport commitment to TCU with a $1M signing bonus last summer. He hit .273/.358/.410 (130 wRC+) with a 11.7% walk rate in 163 plate appearances with the Rookie Level Gulf Coast League squad after signing. Aune is a physical specimen at 6-foot-2 and 190 lbs., offering the kind of athleticism and arm strength you'd expect to see from a big time quarterback recruit. His power potential from the left side of the plate is huge thanks to an easy swing, but his inexperience at the plate was evident in his 27.6% strikeout rate with the GCL team. The Yankees will keep him at shortstop as long as possible, but Aune's best long-term position might be center field because his hands and footwork on the infield leave a lot to be desired. His speed is solid but he's not a burner. The club is hopeful that getting away from football and focusing on baseball full-time will improve his game and help him reach what is a very considerable ceiling, thanks mostly to the lefty power. Aune is likely to be held back in Extended Spring Training before being assigned to Short Season Staten Island later this summer.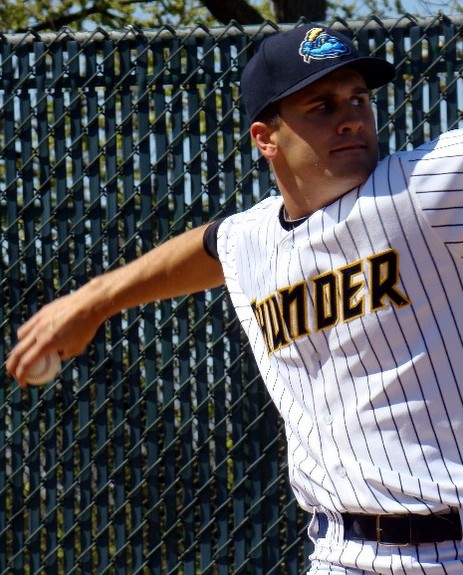 13. RHSP Brett Marshall, 22
Outside of the Tommy John surgery that cost him big chunks of the 2009 and 2010 seasons, the 5-foot-11, 200 lb. Marshall has been a workhorse since signing for $850k as the team's sixth round pick in 2008. His 158.1 innings last year were the third most in the farm system behind big league veteran Ramon Ortiz and non-prospect Shaeffer Hall. Marshall has a true four-pitch mix headlined by a heavy low-90s two-seam fastball and low-80s changeup. His two breaking balls — slider and curveball — are works in progress with the slider showing more out-pitch potential. Marshall has solid command but he scares me because he hasn't missed many bats in nearly 300 totals innings at the High-A and Double-A levels over the last two seasons (18.7 K%). His ground ball rates have consistently registered over 50%, as they should for any pitching prospect worth his salt. Marshall will anchor the Triple-A Scranton rotation this coming year and could make his big league at some point this summer after being added to the 40-man roster in November.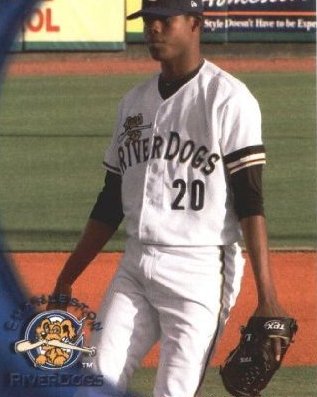 12. RHSP Jose Ramirez, 23
Ramirez has battled shoulder and elbow trouble in recent years, but it was a lat strain that cost him about six weeks last season. When healthy, he pitched to a 3.19 ERA (3.28 FIP) with a 22.2% strikeout rate and a 7.1% walk rate in 98.2 innings during his second attempt at High-A Tampa. He's fill out in recent years and is quite a bit larger than his listed size of 6-foot-1 and 155 lbs., and the added bulk has resulted in consistent mid-90s velocity and regular readings of 97 and 98. The pitch stands out for its late life as much as its pure velocity. Ramirez's best offspeed pitch is a hard low-to-mid-80s changeup that fades away from lefties. His mid-80s slider comes and goes, but it did show out-pitch potential for this first time this past summer. Ramirez suffers from Ivan Nova Disease, meaning his lack of deception and just average command make him more hittable than his stuff says he should be. The Yankees added him to the 40-man roster after the season to prevent him from Rule 5 Draft exposure, and he'll open 2013 with Double-A Trenton. Ramirez could wind up in the bullpen if he doesn't figure out a consistent breaking ball.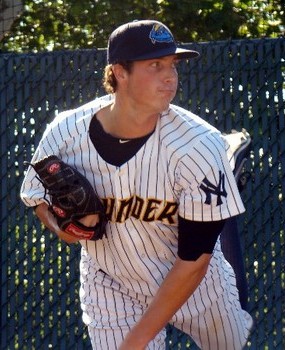 11. LHSP Nik Turley, 23
The third-to-last player selected in the 2008 draft — not the first round, the entire draft — Turley took $150k to pass on a commitment to BYU and has slowly climbed the minor league ladder. He's worked hard to develop himself into a projected mid-rotation workhorse. Turley pitched to a 3.00 ERA and 3.39 FIP in 117 innings last season, almost all with High-A Tampa. He's a monster on the mound at 6-foot-6 and 230 lbs., though his fastball sits mostly in the upper-80s and low-90s. His big overhand curveball is his best and most consistent offspeed pitch while his changeup shows the potential to be above-average. Despite still having to work to keep his delivery in check, Turley has little trouble throwing strikes and attacks hitters very aggressively. The Yankees added the big southpaw to the 40-man roster after the season to protect him from the Rule 5 Draft, and he'll continue his deliberate march to the big leagues with Double-A Trenton when the season begins in a few weeks.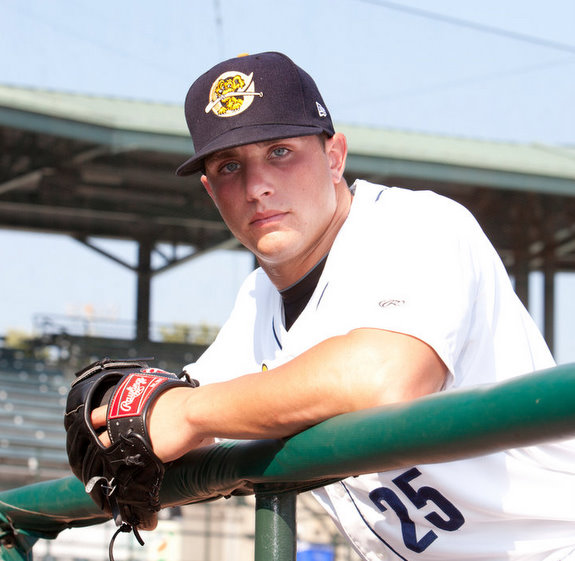 10. RHRP Mark Montgomery, 22
The Yankees turn mid-to-late round draft picks into quality prospects as well as any team, and in 2011 they turned their 11th round pick and a $65k signing bonus into an elite relief prospect. Montgomery has struck out 40% of the batters he's faced since signing, pitching to a 1.65 ERA (~1.43 FIP) across four different levels. A low-90s fastball sets up his wipeout, mid-80s slider that breaks down rather than away from righties. You can see it here. His deceptive delivery allows his fastball to play up despite just okay command. Montgomery draws comparisons to David Robertson because he's a high-strikeout, undersized (listed at 5-foot-11 and 205 lbs.) right-hander with a knockout breaking ball, but that's an unfair comparison. Sliders are best used against batters of the same hand while curveballs, like Robertson's, are a bit more universal. Either way, Montgomery will likely return to Double-A Trenton to open 2013 and could make his big league debut as soon as the second half.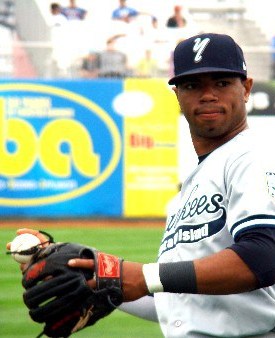 9. 2B Angelo Gumbs, 20
Gumbs was one of the youngest players in the 2010 draft — he's more than two months younger than Bubba Starling, the first high school position player drafted in 2011 — so he spent the entire 2012 season at age 19 with Low-A Charleston. He more than held his own, hitting .268/.317/.428 (102 wRC+) with seven homers and 26 steals (in 29 attempts) in 278 plate appearances before a torn elbow ligament ended his season in late-June. Gumbs has some of the most electric bat speed in the minors, which allows him to make consistent hard contact to all fields. His power is more into the gaps than over the fence at the moment, and the Yankees have gotten him to calm down a Gary Sheffield-esque bat waggle. Gumbs is an above-average runner and base-stealer who has improved defensively at second, though I suppose a trial at shortstop could be in order if Culver continues to underwhelm. He definitely has the arm for the left side of the diamond and might fit best defensively in center field. Gumbs, who is listed at 6-foot-0 and 175 lbs., did not have surgery on the elbow and was healthy enough to play a few winter ball games in Puerto Rico. He's likely to return to Low-A Charleston to open 2013, though a surprise assignment to High-A Tampa could be in the cards.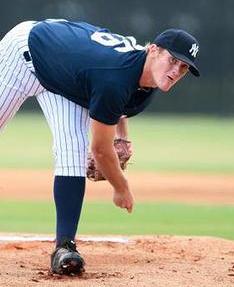 8. RHSP Ty Hensley, 19
The son of a former minor league pitcher and college pitching coach, Hensley was New York's first round pick last summer. He signed for a below-slot $1.2M as the 30th overall selection after an "abnormality" in his throwing shoulder was discovered during the pre-signing physical. Whatever the problem is, it does not cause him pain and has not prevented him from a pitching. Hensley, a classic big-bodied — listed at 6-foot-4 and 220 lbs. — Oklahoma right-hander, made five short appearances (3.00 ERA and 4.20 FIP) with the Rookie Level Gulf Coast League affiliate after signing. He pitches up in the zone with a 92-94 mph fastball that has run as high as 98, and his big-breaking upper-70s curveball is a true swing-and-miss offering. Like most high schoolers, his changeup is borderline nonexistent. The Yankees will work to smooth out Hensley's delivery and get him to pitch more downhill, a process that will likely begin in Extended Spring Training this year. An assignment to Low-A Charleston instead would not be surprising.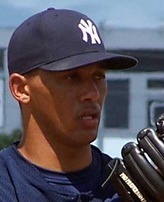 7. RHSP Jose Campos, 20
The second piece in last winter's Michael Pineda-Jesus Montero trade, Campos was far more than a throw-in. He made just five starts (4.01 ERA and 3.24 FIP) with Low-A Charleston last season before being shut down with a sore elbow in late-April. He dazzled before the injury though, living in the mid-90s with his fastball and showcasing a power curveball in the upper-70s/low-80s. His changeup is in its infancy stages. Campos stands out because of his dynamite fastball command, which allows him to pitch to both sides of the plate against both right-handed and left-handed batters. He can fall in love with the heat and become a one-pitch pitcher at times, which is something he'll have to work on regardless of the quality of his fastball. Earlier this week we heard that Campos, who is listed at 6-foot-4 and 195 lbs., has completed his rehab program and will be ready in time for Spring Training, which is obviously good news following a lost season. He'll return to Low-A Charleston and could move up to High-A Tampa at midseason.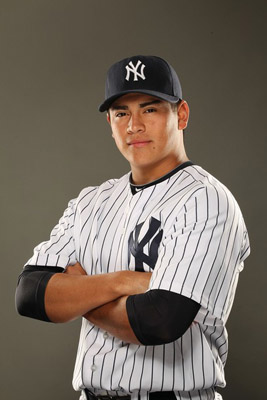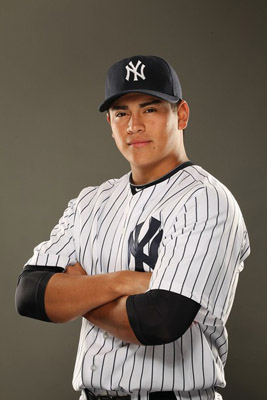 6. LHSP Manny Banuelos, 22
The 2012 season was a lost year for last year's top prospect, who battled back problems for six starts (4.50 ERA and 3.83 FIP) with Triple-A Empire State before what was dubbed a bone bruise in his elbow ended his season in mid-May. That bone bruise resulted in Tommy John surgery in early-October. The scouting report on Banuelos didn't change much over the last 12 months — he was living in the 90-95 range with his fastball before the injury and backing it up with a knockout changeup and a solid curveball. He was also toying with a cutter. The stellar command he showed from 2008-2010 still was not evident earlier last year, but that could have been attributed to the elbow problem. Banuelos has a slight build (listed at 5-foot-11, 200 lbs.) but didn't have any arm problems until this year (appendicitis cost him much of 2010). Added to the 40-man roster earlier this offseason to prevent exposure to the Rule 5 Draft, Banuelos will collect a full year's worth of service time and miss the entire 2013 season due to the elbow reconstruction. I'm guessing the Yankees will bring him to camp fresh for 2014 rather than try to squeeze in some winter ball innings after the season.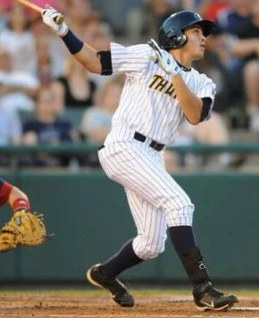 5. OF Ramon Flores, 21
It's not easy for a Yankees prospect to get lost in the shuffle, but Flores has despite arguably being the system's best all-around hitter. He produced a .303/.370/.425 (126 wRC+) line in 588 plate appearances for High-A Tampa last season, setting new career highs with 29 doubles and 24 steals. Flores, who is listed at 5-foot-11 and 190 lbs., has a sound left-handed swing and well-disciplined approach, leading to strong walk (11.0%) and strikeout (16.0 K%) rates throughout his career. He's a classic foul line-to-foul line hitter who will need to add some strength to turn his gap power into over-the-fence power down the road. Flores has worked hard to improve his defense, and a move to first base is no longer considered inevitable. His fringy arm limits him to left, but he has good range and can fill-in at center in a pinch. He'll never be confused for a speedster despite last season's stolen base total. The Yankees added Flores to the 40-man roster after the season to protect him from the Rule 5 Draft, and he'll begin 2013 at Double-A Trenton. It's definitely an aggressive ranking on my part, but I love the approach and polished offensive ability.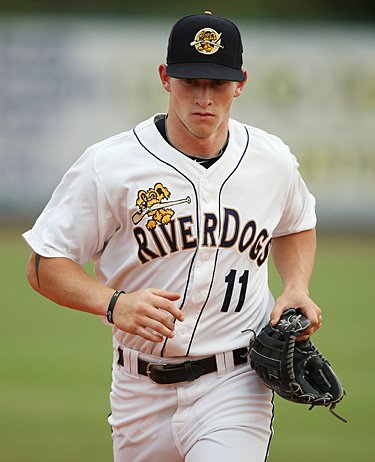 4. OF Slade Heathcott, 22
Injuries, specifically a pair of left shoulder surgeries, have limited Heathcott to just 197 pro games after signing for $2.2M as the Yankees first round pick in 2009. He missed the first half of 2012 recovering from the latest surgery, but returned to hit .307/.378/.470 (142 wRC+) in 265 plate appearances with High-A Tampa before tearing up the Arizona Fall League (192 wRC+). Heathcott's tools and athleticism are obvious. His speed and center field defense are bordering on elite, and the shoulder surgeries haven't sapped much strength from his above-average arm (he pitched in high school). He hits for good power from the left side and has shown the willingness to walk (career 10.1 BB%), but tends to overswing and can struggle to make contact (career 26.6 K%). Heathcott is his own worst enemy because he plays with all-out, balls to the wall intensity that has led to the continued shoulder problems. He has good size (listed at 6-foot-1 and 190 lbs.) but needs to learn how to chill out a bit and stay on the field. Slade has top prospect ability but I'll remain skeptical until I see a full, healthy season. He's likely to begin 2013 with Double-A Trenton.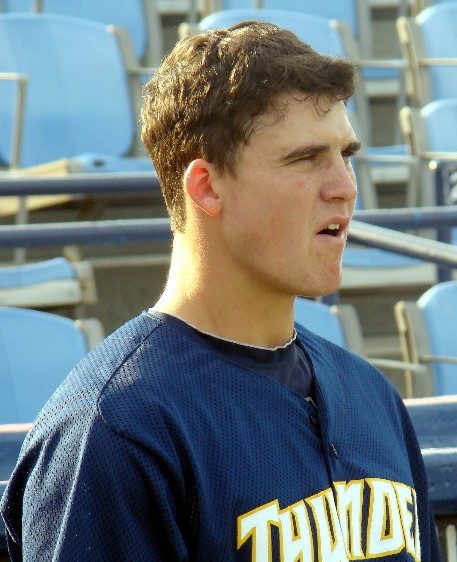 3. OF Tyler Austin, 21
A 13th round pick in 2010 who signed for just $130k, Austin has settled into right field and has emerged as a brute masher at the plate. He was the farm system's most dominant player last season, hitting .322/.400/.559 (~163 wRC+) with 17 homers and 23 steals (in 25 attempts) in 472 plate appearances across four levels. Austin, who is listed at 6-foot-2 and 200 lbs., is mature well beyond his years at the plate, with an excellent approach (career 10.8 BB%) and the willingness to wait for his pitch. His quick wrists allow him to pull inside pitches, though he'll need to learn how to put more backspin on the ball to improve his long-term power potential. The stolen base total has more to do with instincts than pure speed, which rates as just average. The Yankees have moved Austin from catcher to third base to right field — there's been some talk of moving him back to the hot corner — since signing, but last year he adapted well to the outfield and projects as a solid defender. After finishing the season with two games at Double-A Trenton, he will return there to open the season and could earn a midseason bump to Triple-A Scranton if he continues to rake.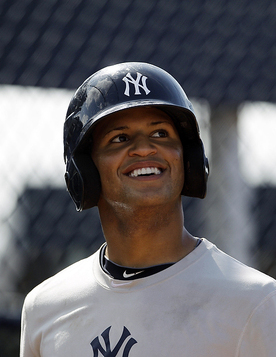 2. OF Mason Williams, 21
Williams, who signed for $1.45M as the team's fourth rounder in 2010, hit .298/.346/.474 (~125 wRC+) in 397 plate appearances split between Low-A Charleston and High-A Tampa last season before a dislocated left shoulder — suffered while diving for a ball in the outfield — ended his season in late-July. The son of a former NFL player, he stands out immediately for his explosive athleticism. Williams has elite speed, which helps make him a standout defender in center field. At the plate, he offers very good bat speed from the left side and has little trouble getting the bat on the ball (career 12.9 K%), so much so that he rarely walks (career 6.3 BB%) or works deep counts. He has surprising pop despite a slight build (listed at 6-foot-0, 150 lbs.). Williams needs to refine his approach at the plate and on the bases (career 49-for-76, or 64.5%), plus he's reportedly rubbed some people the wrong way with his cockiness. It's not an attitude problem in that he's a jerk, he just needs to grow up a little. Williams only played 22 games with High-A Tampa before the shoulder injury last season, so he'll likely return there to open the season in a few weeks. A full, healthy season could vault him into the pantheon of baseball's elite prospects.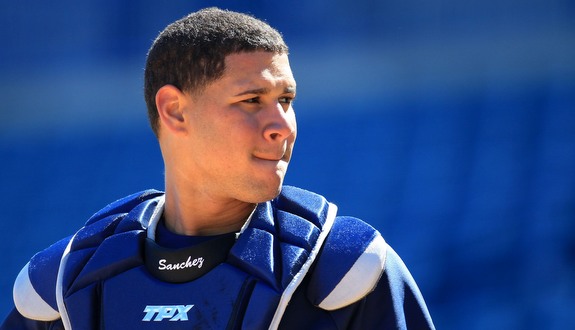 1. C Gary Sanchez, 20
Thanks to the new spending restrictions implemented by the Collective Bargaining Agreement, no internationally signed amateur player will ever top the $3M bonus the Yankees gave Sanchez back in 2009. He hit more homers (18) than any other catcher in minor league baseball last season, posting a .290/.344/.485 (~125 wRC+) batting line in 474 plate appearances split between Low-A Charleston and High-A Tampa.
Listed a 6-foot-2 and 220 lbs., Sanchez is a bat-first prospect who draws rave reviews for his right-handed power that is most devastating to the pull side but still dangerous when he goes the other way. He has a strong approach at the plate and knows the strike zone well, and he even managed to cut down on his strikeouts last year (22.4%). His best tool defensively is his cannon arm and quick-enough release, which he's used to throw out 29.7% of attempted base-stealers in his career. His receiving and footwork are improving but still a work in progress.
The comparisons to Jesus Montero are unavoidable, but Sanchez has a less refined bat and a much greater chance of staying behind the plate long-term. He is cut from a similar cloth though, with huge offensive potential from a premium position. A return trip to High-A Tampa to open the season is in the cards, with a midseason promotion to Double-A Trenton a strong possibility for Sanchez.
* * *
There are two obvious omissions and I'll explain the easy one first: OF Zoilo Almonte was #31 on my list. He just missed the cut and if you want to argue that he belongs in the 21-30 range somewhere, be my guest. There's not a ton of separation in that group. I'm just not completely sold.
The other omission is RHSP Rafael DePaula, who (still!) falls under my umbrella "no ranking players who have not yet pitched in the United States" rule. I do, however, think he has been getting a little overrated lately. His stuff is very good obviously, but he's going to turn 22 next month and has missed a ton of development time thanks to his legal and visa issues. The kid should be a college senior and he has 61.2 Dominican Summer League innings under his belt. It's a concern, but he is definitely Top 30 material once he makes it stateside. I had him penciled into the 13-18 range.
As for some former Yankees — Pirates RHSP Gerrit Cole would have topped my list easily had the Yankees signed him back in 2008 and he developed the exact same way. Cubs RHRP Arodys Vizcaino would be right alongside Banuelos and Campos, all the injured high-end pitchers in one spot. RHSP D.J. Mitchell is a 25-30 range guy at this point, if that. UTIL Brandon Laird would have definitely been on the outside looking in. Other than that, everyone's accounted for.