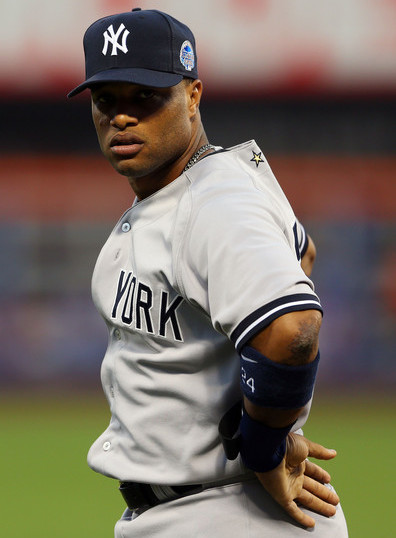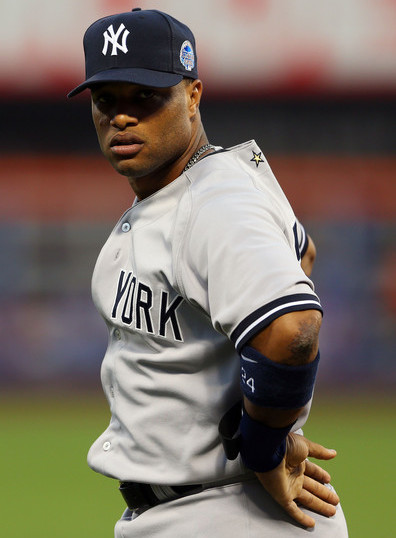 Although they are just a handful of games out of the second wildcard spot with more than two months to play, the Yankees are unquestionably at a franchise crossroads. The late-1990s dynasty era players are on their last legs, in some cases almost literally, while the self-imposed 2014 payroll plan threatens to undermine their ability to navigate around some ugly long-term commitments. There are strong cases to be made for going all-in on the short-term and rebuilding for the long-term.
Based on our poll from two weeks ago, fans are split almost evenly between buying and selling before tomorrow's trade deadline. The Yankees could try to make one last run with Mariano Rivera or kick start a rebuild by dealing off anyone drawing interest, and both options are perfectly reasonable. I fall on the "try to make on last run with Mo" side, but that's just me. Beyond this season is another story, however. Pretty much no one will disagree with me when I say the Yankees are probably going to get a whole lot worse before they return to being legitimate World Series contenders.
That's the dilemma the team will face this coming offseason. Do they continue to hold things together with gum and duct tape or try to build a viable young core to anchor the franchise moving forward? Ownership wants to get under the $189M luxury tax threshold to reap the (smaller than anticipated) financial benefits and that's fine; it's their team and they can do whatever they hell they want. At the same time, they've sent mixed messages and made reaching that goal even more difficult by trading for Alfonso Soriano and re-signing Ichiro Suzuki to contracts that impact the 2014 payroll.
The Yankees are in danger of becoming a team that is stuck in the middle going forward, meaning a club that isn't good enough to legitimately contend and not bad enough to completely tear down. They're there right now, really. Look at say, the 2012 Phillies or the 2010 Angels to get an idea of how that story ends if only half-measures are taken. The Yankees are going to have to decide this offseason whether they want to continue to try to contend or take a step back and rebuild. Ownership and the baseball ops people have to agree with the direction, come up with a plan, and stick to it. They can't have one group going one way and another group going a different way.
The reason this decision has to be made this winter and not next year or the year after is Robinson Cano. He's due a massive contract, and I have a very hard time seeing how the Yankees can given him that contract and legitimately contend while staying under the luxury tax threshold. It's doable, sure, I just have a hard time seeing how without some great production from unexpected places (young prospects, old veterans, etc.). Cano's a star of the first order, but does the team want to give him a nine-figure deal only to handcuff themselves financially and not surround him with quality players during his remaining years as an elite player? Wouldn't that completely defeat the purpose of re-signing him?
Given the state of the organization, from the Major League roster on down through the farm system, it appears the team will have to decide between re-signing Cano, scrapping the payroll plan, and going for it, or letting Cano walk, sticking to the payroll plan, and rebuilding rather soon. I don't see how they can do both, retain Cano and stay under the luxury tax threshold, while contending. There are two very clear sides here and everyone has to get together and pick one. Is there a right answer? I don't know, but I do know the wrong one: the one that keeps the team in the middle between contender and rebuilder. Pick one of the two and go all-in to accomplish it.