The 2013 season is over and now it's time to review all aspects of the year that was, continuing today with former ironman who has been anything but recently.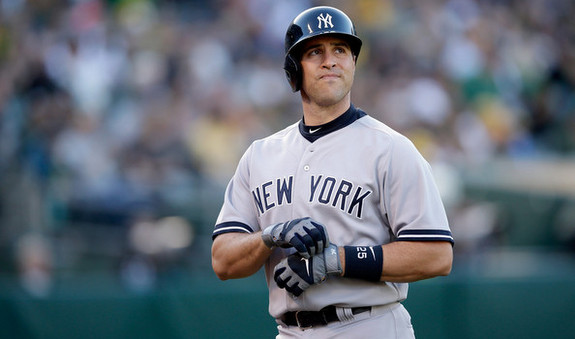 When the Yankees signed Mark Teixeira following the 2008 season, part of the appeal was his durability. A quad strain cost him a month in 2007, but otherwise he appeared in at least 145 games in five of his first six seasons. That includes 157 games during his walk year in 2008 and the full 162 games in both 2005 and 2006. He was an ironman.
That held true during Teixeira's first three years in pinstripes as well, when he played in at least 156 games each season and 470 of 486 possible games from 2009-2011. That changed last season, when a nagging cough and a calf injury limited him to a career-low 123 games. With an offseason of rest and treatment, Teixeira figured to be as good as new come 2013.
When Spring Training opened, everything was fine. Teixeira was healthy and he played in five Grapefruit League games before heading to Arizona to join Team USA for the World Baseball Classic. During batting practice on March 5th, Teixeira felt some discomfort in what was first reported to be his right forearm but was ultimately his right wrist. He was shut down immediately and pulled from the tournament.
Teixeira went for tests the very next day and they confirmed a strain in the wrist, and injury that would sideline him for 8-10 weeks. He was going to be out of the already depleted Yankees lineup until at least mid-May. It was later revealed to be a tendon sheath problem, the same injury that derailed Jose Bautista and Mark DeRosa for extended periods of time in recent years.
Brian Cashman acknowledged there was only a 70% chance Teixeira would be able to avoid surgery, but things were going well during his rehab. His checkups went as expected and there were no problems reported during his minor league rehab assignment, so he returned to the team on May 31st, just a little later than expected.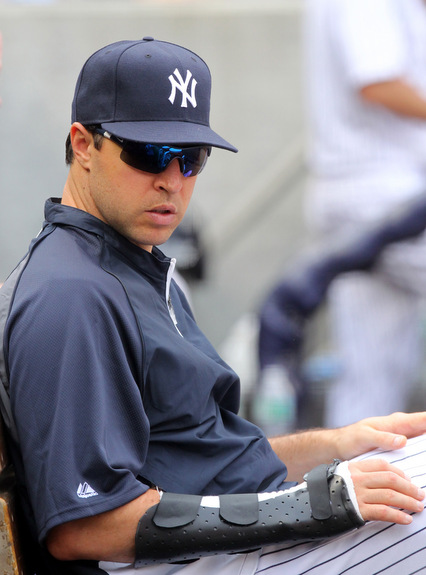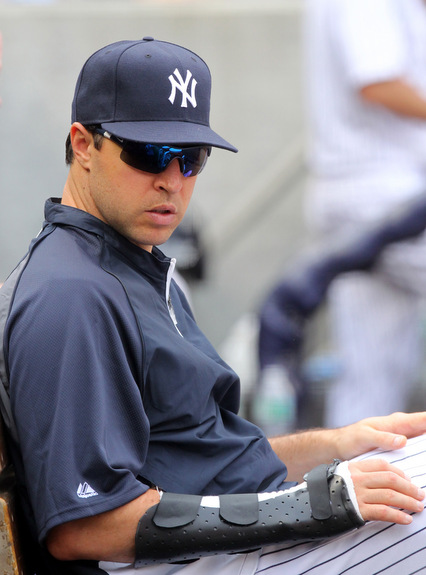 Teixeira had an almost immediate impact after returning to the lineup. He hit a grand slam in his fourth game back, a three-run homer in his fifth game back, and then a solo homer in his seventh game back. The power-starved Yankees suddenly had one of their top power hitters in the lineup and it wasn't a moment too soon.
A rough eight-game slide — 3-for-31 (.097) with nine strikeouts — following the three homers in four games binge, and while that was sucked, the worst came on June 15th, when Teixeira left the game with discomfort in his wrist. Initial tests showed only inflammation but about a week later surgery was recommended. Soon after that, Teixeira went under the knife. His season was over.
In between wrist injuries, Teixeira hit .151/.270/.340 (58 wRC+) with those three homers in 63 plate appearances spread across 15 games. That's it. On the bright side, the World Baseball Classic paid for Teixeira's salary during the first DL trip, which saved the team something like $8M. Unfortunately, almost all of that money went to Vernon Wells. Because he was activated off the DL before having surgery, the Yankees were the only hook for his salary during the season DL trip. They did recoup some through insurance, reportedly.
Teixeira's performance has slipped these last few years, but the Yankees were almost always able to count on him to play every single day. That has changed these last two years, especially now given the uncertainty of a wrist injury. They can sap power for several months even after being medically cleared and returning to the field. For the first time in his career, Teixeira will come to Spring Training as a question mark next season, on top of already being a declining player. That's not a good combination but it's all too familiar for the Yankees.