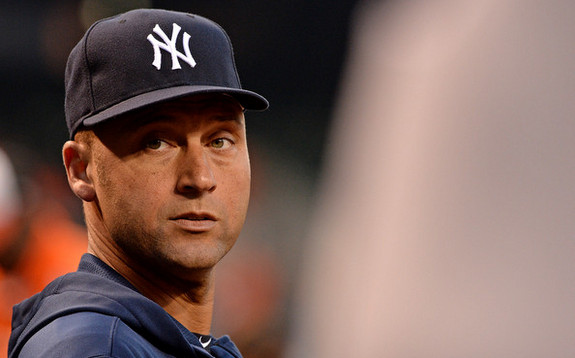 Got a pair of non-baseball business notes involving two prominent Yankees to pass along, so let's dive in:
Derek Jeter: Book Publisher
According to Julie Bosman, Derek Jeter announced this week that he will start Jeter Publishing, a publishing imprint that is partnered with Simon & Schuster and Wicked Cow Entertainment. He admitted to thinking about life after baseball while hurt for much of this past season. "I've had a lot of time to myself to think. The whole last year has been sort of a blur. Being away from it for so long gave me the opportunity to think about what the future may hold after baseball" said the Cap'n. "I think this sort of sets the blueprint for post-career. This is a great way to start."
Jeter's first books will be released sometime next year. They're expected to include nonfiction books for adults, children's picture books, elementary grade fiction, and books for children who are learning to read. The project could lead to film and television publications. "You never know where this may go. You look at all the opportunities that come with content in general — I mean, there might be a compelling story that someone has that turns into a film or a TV show," he added. "If I put my name on something, I'm going to be involved. I'm not just going to put my name on it and not pay attention."
You could have given me roughly a million guesses, and I would have never guessed Jeter would get into book publishing after his playing days are over. That's pretty cool though, congrats to him for getting this off the ground and figuring out what he wants to do once he hangs up his cleats. Still, book publishing? Never would have guessed it.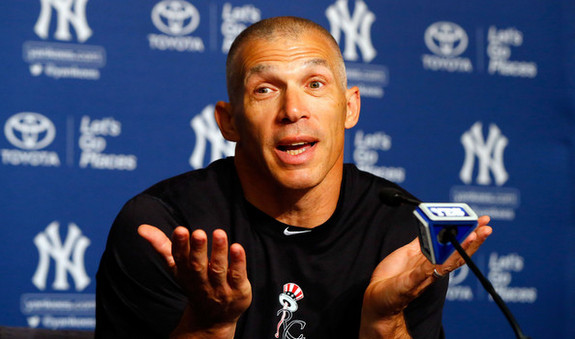 Joe Girardi: Mobile App Engineer
Dan Barbarisi reports Joe Girardi has developed a new mobile app with Appetizer Mobile that is scheduled to launch early next year. This isn't some branded app that got the okay to use Girardi's name and likeness at the last minute, he's been working on it for the last year. "I see my children on apps — and ordering apps, on many occasions — and I just thought it would be kind of fun to create an app that I felt was appropriate for them," he said. "I think that's what you worry about all the time, for me, as a parent with kids."
Girardi declined to reveal the specifics of the app, but it's a "sports-related multiplayer-capable game utilizing 'augmented reality technology,' which supplements real-world environments with computerized input," according to Barbarisi. That's a mouthful. Appetizer Mobile CEO Jordan Edelson said it will be "kid-friendly but targeted to baseball fans and adults as well." The app will be free to download but there will be in-game purchases. Girardi's cut is going to charity.
"It's a different side of me, because I think people are always used to seeing me at the ballpark, and not having this type of creativity. It's not something that I do a lot of, but when I do put my heart and soul into something, it's important to me," added the skipper. This isn't an unexpected as Jeter getting into book publishing, but I can't say Girardi struck me as the type of guy who was big on technology or anything. Good for him. Sounds like he was very involved in the process and put a lot of work in.