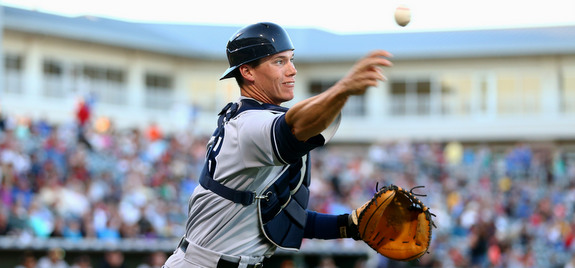 There is nothing special about this Tuesday other than the fact that it's thoughts day. That's something special, right? Anyway, here are some random tidbits on my mind that really aren't worth a full post.
1. The deadline to set the 40-man roster for the Rule 5 Draft is tomorrow and we already know the Yankees will protect RHP Shane Greene and RHP Bryan Mitchell. C Gary Sanchez, OF Slade Heathcott, RHP Tommy Kahnle, RHP Chase Whitley, and RHP Danny Burawa are eligible this year as well, ditto RHP Jose Campos according to Josh Norris. I say this every year around this time, but sometimes the best way to keep a player is to leave them unprotected. Ivan Nova was not big league ready in 2008 and, sure enough, the Padres returned him to the Yankees after he got bombed in Spring Training. Campos is 21 and he threw only 87 innings for Low-A Charleston this season after missing virtually all of last season with an elbow injury. Hiding him as the last guy in a big league bullpen for a full 162-game season will be close to impossible at this point of his career, even for a terrible team like the Astros and Twins. Guys with big arms who are higher up the minor league ladder flop in that role as Rule 5 picks every year. Leaving Campos unprotected is a low risk by Rule 5 Draft standards and the Yankees stand to save a 40-man spot and one of his option years. I suspect they will protect him because they protect just about everyone, however.
2. As Joe wrote yesterday, the Yankees appear likely to spend big on international free agents next summer, meaning they'll blow past their allotted signing pool and pay the penalties the following year. Those penalties including being limited to bonuses of $500k or less (or $250k or less, depending on how far over they go). I understand the strategy of spending huge one year, landing a whole bunch of prospects, then dealing with the penalties and not signing anyone the next summer, but I also don't like it. You're basically eliminating yourself from contention for half the talent pool. I also don't think it's possible to say the next year's talent crop will be weaker than the current year's — thus justifying the extra spending — because we're talking about 14 and 15 year old kids. The 18 to 21-year-olds in the draft are hard enough to predict from one year to the next. Doing it with teenagers is impossible. The new spending restrictions really suck and hurt the Yankees immensely, especially since the backbone of their farm system for decades was Latin America. I don't think the solution is alternating big money years and small bonus years (due to penalties). You eliminate yourself from contention for too many players that way …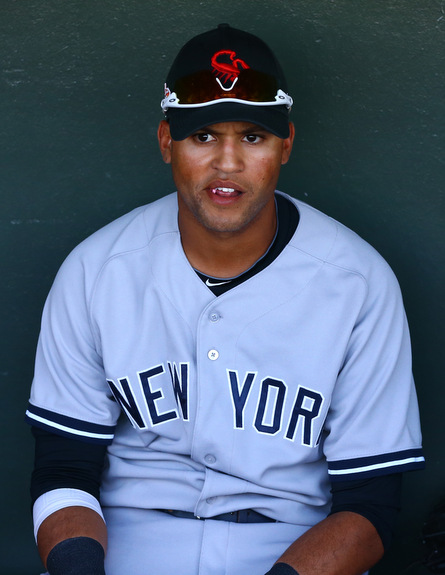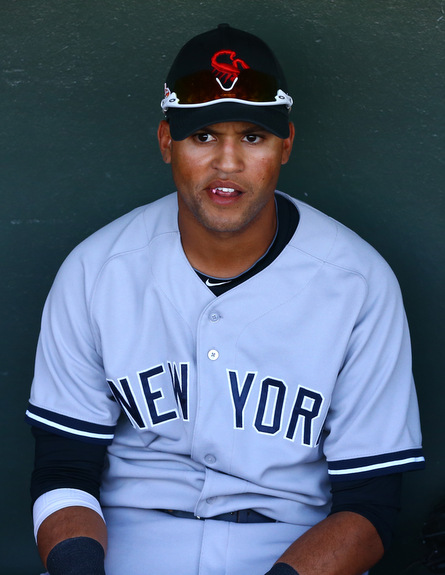 3. … but at the same time, I think the Yankees do a really good job of finding super cheap talent in Latin America. By super cheap I mean $250k or less, which is still a ton of cash in the real world. Guys like RHP Luis Severino ($225k), OF Ravel Santana ($145k), RHP Gio Gallegos ($100k), and SS Thairo Estrada ($75k) all signed for less than a quarter-million in recent years. Maybe that ability to find relatively cheap talent means it would make sense to go over the spending pool one year and incur the penalties the next since they'll still dig up players in the down year. That makes sense to come extent, but again, you are taking yourself out of the running for the top talent in a given year with that strategy. I don't know the best way to go — it's probably a combination of both depending on the talent pool and a given year, but again, who can predict that? — all I know is that this new system stinks.
4. Jon Heyman recently reported Hal Steinbrenner is "at the center of things" this winter, getting involved in talks with agents and whatnot. Ownership has been dipping its toes in the roster building pool more and more these last few years and with payroll set to come down, they seem to want even more control to ensure they actually get under the $189M luxury tax threshold. My biggest concern is depth. Owners get involved to bring in stars and big name guys, not role players. The Yankees have less money to spend this winter than most realize and if Hal & Co. blow it all on two or three big name free agents, there will be nothing left to upgrade the margins of the roster. The Bombers will end up with a top heavy roster similar to the 2004-2008 squads. You know what I'm talking about. Realistically, New York needs a catcher, a second baseman, a third baseman, a right fielder, a DH, at least two (preferably three) starters, at least one (preferably three!) relievers, and a bench. Two or three big name free agents won't be enough to turn things around even if they'll create the biggest headlines.
5. The hot stove is just getting warmed up, but there have already been a few contracts handed out (Tim Lincecum, Marlon Byrd, Carlos Ruiz*) that show just how much money is available in the game right now. Teams can't spend big on amateurs and the best young big leaguers are getting signed to below-market contracts, so the only place that money can go (aside from the owner's pocket) is towards free agents. Remember, all 30 clubs are getting an extra $25M or so starting in 2014 thanks to the new national television contracts. That's an extra $25M to pump into the team, just like that. Put all that together and it's even more annoying the Yankees are trimming payroll to get under the luxury tax threshold. Every other team in baseball is increasing its spending and using the extra cash while the team with the most revenue and in the biggest market is purposefully scaling back and refusing to use its natural financial advantage. This is only going to become even more obvious as the top shelf free agents come off the board. Sigh.
* How much more awful does letting Russell Martin walk for two years and $17M look now? Goodness.