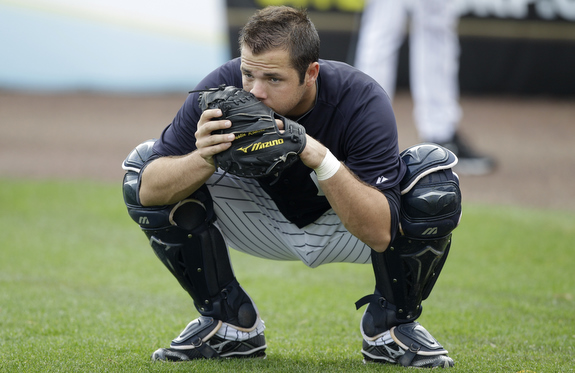 The 2011-12 seasons were not particularly kind to Austin Romine, who was limited to only 108 games due to concussion and back problems. Sure, he made his big league debut in September 2011, but it wasn't until last April that he returned to the show, and that was only because a foul pitch broke Frankie Cervelli's hand. Romine spent last season as Chris Stewart's backup and, aside from a few weeks in July, he wasn't very impressive.
Stewart was traded away this winter but the Yankees replaced him in a big way, committing $85M to free agent Brian McCann. Cervelli's hand (and elbow) is healed and his 50-game Biogenesis suspension is over, plus J.R. Murphy jumped up the organizational depth chart with a breakout season. Romine was arguably the best catcher in the organization for much of last year, but now, just an offseason later, he is widely considered no better than the fourth best backstop on the team.
"First of all, it's a business. Second of all, I thought it was awesome," said Romine to Adam Berry earlier this week when asked about the McCann signing. "I get a chance to study and be under a guy that's been an All-Star forever. You'd be stupid not to pick his brain and learn something. I see it as a great opportunity to learn more about this game from a guy that's been around for a long time. I'm actually really excited."
There's no doubt Romine can learn a lot from a veteran guy like McCann, but he might not get that opportunity. At least not after Spring Training. Cervelli, who is out of options and can't go to the minors without passing through waivers, is expected to backup McCann with Romine and Murphy opening the year in Triple-A. Considering that the 25-year-old Romine has hit .258/.321/.355 with 12 homers combined over the last three years, the 22-year-old Murphy figures to get playing time priority with the RailRiders.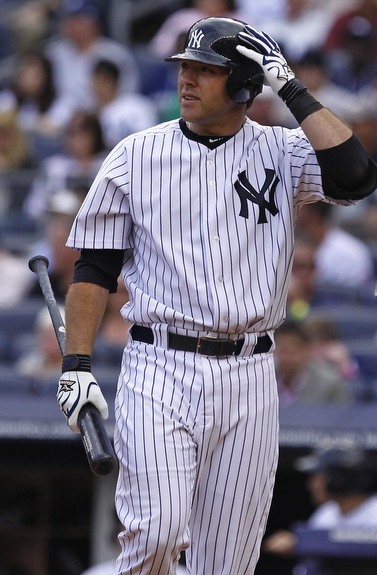 Now, there is no such thing as too much catching depth, but right now Romine is in a weird spot. It wasn't all that long ago that he was the best catching prospect in the organization yet now he's an afterthought behind McCann, Murphy, and Cervelli. All it takes is one injury to move him up the pecking order and catchers sure do get hurt a lot, but there is no obvious place for him at the moment. Romine will essentially be the Triple-A backup this coming year because he hasn't forced the Yankees to consider him anything more.
"Anyone that told you that they didn't want to be a starting catcher is lying to you," he added. "That's my goal. That's been my goal since I was a little kid. Everybody wants to be a starting catcher. Right now, the backup job's open, so that's what you focus on. You get to be behind a guy that's done it all and learn some stuff, and maybe they'll give you a chance … I feel like I'm in the best shape I've been in in a while. I'm just looking for some time to show them I can still do it. It's going to be a fight."
I'm inclined to think this situation will work itself out. Someone will get hurt somewhere along the line and Romine will assume a more important role, even if that role is nothing more than the starter with Triple-A Scranton. Trading him is always an option but his stock isn't all that high and I don't think the return would be great. Having the extra young catcher around would be more beneficial than whatever he could fetch in a trade. Romine's long-term role with the Yankees may not be clear now, but that doesnt't mean he isn't worth keeping around.