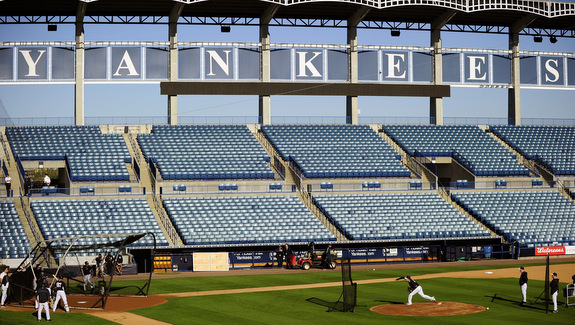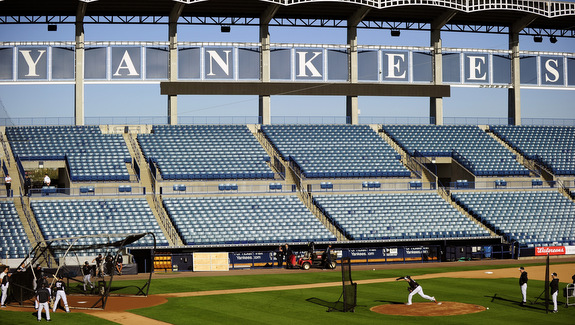 The new Yankee Stadium has been open for five full seasons now, more than enough time to definitively say it is a hitter's park, especially for left-handed hitters. The short porch in right is shorter than it was across the street, so we've seen plenty of balls that looked like routine fly outs go over the fence for the cheap homer. Anecdotally, I think the short porch has benefited the Yankees much more than it's hurt them since 2009.
Because of that potential for the cheap homer, the Bombers have emphasized getting ground balls since the new park opened. The staff has gradually progressed from a 42.3% ground ball rate in 2009 to a 44.9% ground ball rate last year. Ground balls will again be a focus this year, and pitching coach Larry Rothschild has his staff focusing on the bottom of the zone early in camp. From Joel Sherman:
In bullpen sessions this year, pitching coach Larry Rothschild has introduced a technique he used in previous locales, but not with the Yankees — he has a yellow string that crosses the bottom of the strike zone and he actually is encouraging his pupils to hit the string.
Pounding the bottom of the zone should lead to more ground balls just because it's tough to lift a ball at or below your knees, though the occasional golf shot is unavoidable. Whether this new drill actually leads to an increased grounder rate during the regular season remains to be seen, but hey, at least they're trying.
In addition to an increased ground ball rate, emphasizing the bottom of the zone may also have a side effect: more called strikes. In a long but must read piece, Jon Roegele explained last month that the shape of the strike zone has changed during the PitchFX era. The zone is increasing in overall size but the corners are coming in while the bottom of the zone has expanded downward. Here are two heat maps from his post: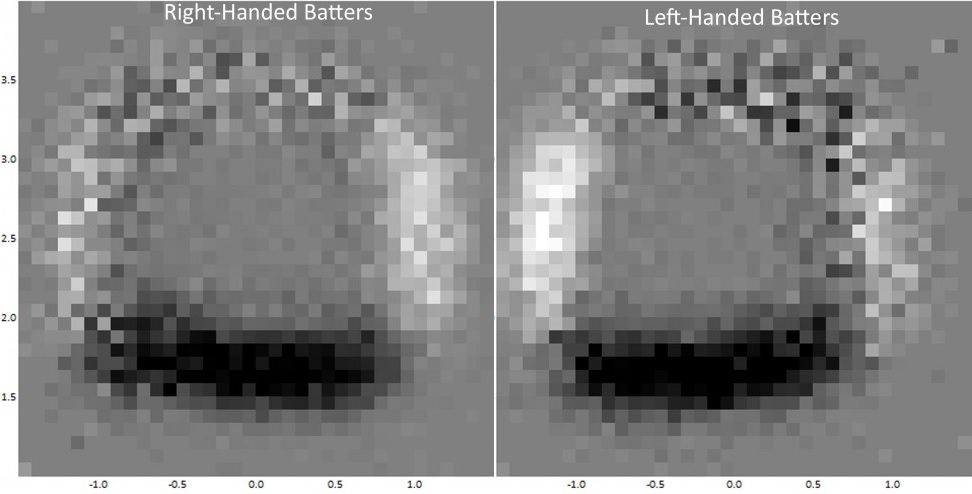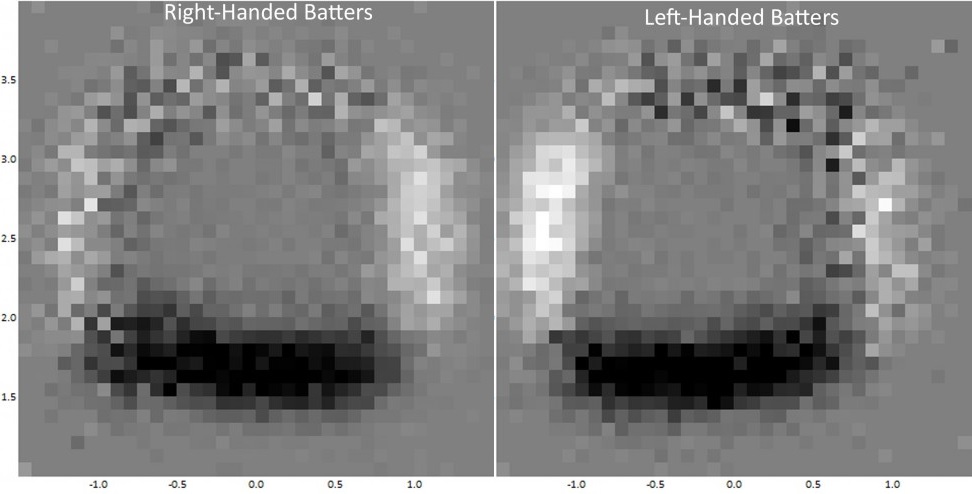 Grey means no change in the percentage of called strikes from 2008 (first full year of PitchFX) to 2013 while white means fewer called strikes and black means more called strikes. Again, the corners are coming in while the bottom of the zone gets bigger and bigger. You can click the image for a larger view, or, even better, click the link and read Roegele's post for the entire analysis. It's great stuff.
Anyway, Rothschild has emphasized the bottom of the zone this spring and it figures to help the Yankees both get ground balls and called strikes. Throwing strikes is hard though, especially to precise locations. It's unlikely the entire pitching staff will suddenly start throwing everything right at the knees, but all it takes is one pitcher taking advantage of the bottom of the zone for this work to be worth it.