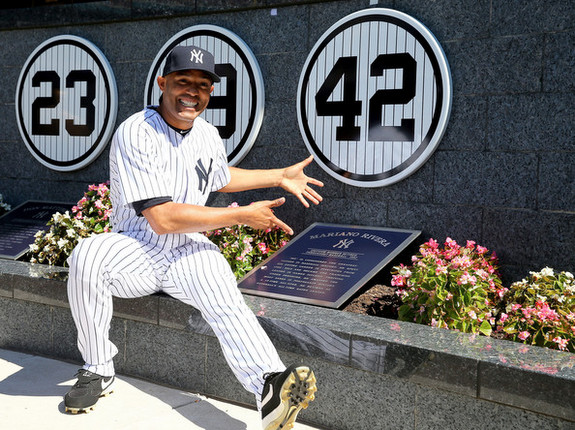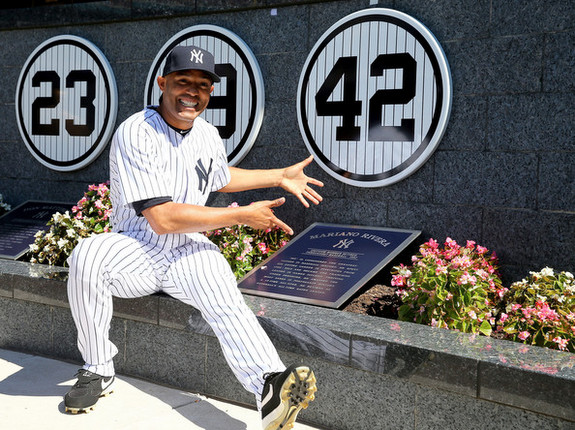 Yesterday, Major League Baseball announced a new award that will honor the best relief pitcher in each league, replacing the Delivery Man of the Year award. Yes, that existed. The AL version of the new award will be called the Mariano Rivera Reliever of the Year Award. The NL version has been named after Trevor Hoffman. Both players spent their entire careers in their respective leagues.
"Both Mariano and Trevor represented our sport magnificently on and off the mound and earned the universal respect of our fans in their legendary careers," said commissioner Bud Selig in a statement. "I believe it is appropriate to redefine an existing award in honor of their contributions to Baseball, and I am delighted that many of the most decorated relievers in history will select the winners."
From the press release, here are the nuts and bolts of how the new awards will work:
A panel of nine of the greatest relief pitchers in history will vote on the recipients of the new awards. In addition to Rivera and Hoffman, other voters will include the four living Hall of Fame relief pitchers – Dennis Eckersley, Rollie Fingers, Rich "Goose" Gossage and Bruce Sutter – and the three relievers who round out the top five in career saves – Lee Smith (478 saves), John Franco (424 saves) and Billy Wagner (422 saves).

The nine voters will rank the top three A.L. relief pitchers and the top three N.L. relief pitchers, based solely on regular season performance. Using a 5-3-1 weighted point system (i.e., five points for a first-place vote; three points for a second-place vote; and one point for a third-place vote), the Award in each League will be given to the relief pitcher who accrues the most total points.
Based on the voting panel, something tells me the new awards will go to whoever leads the league in saves. Or maybe the guy who finishes second if he has a really low ERA. I'm not expecting a whole lot of objectivity out of that group. Whatever.
Rivera, as you know, retired after last season and was the greatest relief pitcher in the history of the universe. Hoffman was very good himself, but Rivera was on another level. For example, Rivera allowed 38 fewer runs than Hoffman despite throwing 194.1 more innings, and that doesn't consider ballparks and divisions and all that. Let's not even bring up the postseason.
Anyway, awards are fun and I'm glad Mo has one named after him. He certainly deserves it not only because of the career he had, but because of the person he was and how he represented both the Yankees and MLB. I wonder who will be the first Yankees reliever to win the award? David Robertson is as good a guess as anyone, but who knows with this stuff. It'll be cool when it happens though. Congrats to Rivera for having the award named after him.