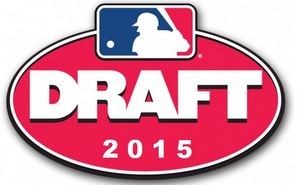 The 2015 amateur draft will be held from June 8-10 this year, so roughly eight weeks from now. The Yankees hold two of the top 30 picks — Nos. 16 and 30 overall with the latter being the compensation pick for David Robertson — for the first time since 1978. They also haven't picked as high as 16th overall since 1993.
The draft is always important, that goes without saying, though I think it is extra important for the Yankees this year for a two reasons in particular. One, the team's international spending will be restricted during the 2015-16 and 2016-17 signing periods, so they won't be able to spend wildly and get top talent that way. Two, the Yankees don't have any extra picks coming their way for a little while. No one on the roster due to hit free agency after this season or next figures to be worth the qualifying offer.
Our draft coverage here at RAB is going to essentially going to be the same as the last few years. Hey, if it's not broke, why fix it? Over the next few weeks I'll write up a bunch of short profiles of individual draft picks the Yankees may target this year. Some of them will be personal favorites but for the most part I'll look at players who fit New York's recent draft tendencies. These days that seems to be polished pitchers and power hitters, generally college guys with success in the wood bat Cape Cod League.
Obviously a lot of this is guesswork, though I have hit the nail on the head a few times over the years. I wrote up a pre-draft profile for LHP Jacob Lindgren last year, and two years ago I wrote up profiles for all three of OF Aaron Judge, 3B Eric Jagielo, and LHP Ian Clarkin. Way back in the day I wrote up Ian Kennedy, Joba Chamberlain, and Dellin Betances as possible draft targets. So either I'm really lucky or I'm better at this than I realize.
The pre-draft profiles for the 2015 draft will start … soon. I don't have a set date in mind just yet but it'll be soon. A few days or so. Until then, here are some miscellaneous thoughts to kick off this year's draft coverage.
Large Bonus Pool Gives Yankees Flexibility
As mentioned yesterday, the Yankees have the sixth largest draft bonus pool this year at $7.885M. Four of the five teams ahead of them hold the top four picks, and the other is the Braves, who have a bunch of extra draft picks. Aside from Atlanta, which picks two spots before the Yankees in both the first and supplemental first rounds, no team is better positioned to pay a top talent big bucks in the middle of the first round or in the sandwich round.
The question isn't can the Yankees afford a top talent, but will there be a top talent available? These days the only players who tend to fall below their projected draft spot are injured players or good but not great high schoolers with exorbitant bonus demands. I think New York's best shot at a top draft talent this year is either the injured Brady Aiken or Mike Matuella. I don't see any top high school prospects falling into their laps in the first round. That doesn't happen anymore under the new system. The large bonus pool gives the team the flexibility to pay one player big or several players slightly less big, and the latter seems more likely.
Injuries Wreaking Havoc On Top Prospects
It's not only Aiken and Matuella who have gotten injured so far this spring. California HS LHP Kolby Allard, a projected top ten pick, suffered a back injury a month ago and won't return until mid-to-late-May at the earliest, according to J.J. Cooper and Keith Law. Scouts won't have much of an opportunity see him this spring. Something like this could send Allard to college — no team may decide he's worth the risk high in the draft.
It doesn't stop there either! Boston College 1B Chris Shaw and South Carolina HS OF Kep Brown bother suffered significant injuries last week, reports Hudson Belinsky. Shaw broke the hamate bone in his right hand and won't return until late-May, right before the draft. Brown tore his Achilles tendon and will be out at least six months. Shaw was considered a fringe first rounder and Brown a second rounder coming into the spring.
A handful of draft prospects get hurt every year, that's just baseball, but this spring it seems there have been more devastating injuries to top talent than at any point in the last 10-15 years or so. And the more top guys get hurt, the fewer quality prospects there will be for the Yankees to draft.
Heavy On Re-Drafts?
Every year teams will draft a player(s) they selected in a previous year. Teams do this all the time. They draft players they've already drafted once before but were unable to sign for whatever reason. It makes sense, right? At one point they liked the player enough to call his name, so when he re-entered the draft a few years later, they take him again.
A trio of New York's unsigned 2012 draft picks are among the top college performers this year: UCLA OF Ty Moore (25th round in 2012), Florida State OF D.J. Stewart (28th), and Miami 3B David Thompson (38th). The Yankees took all three out of high school as late-round fliers knowing they were unlikely to sign, and indeed all three followed through on their college commitments. Here are their 2015 stats through this past weekend:
Moore: .375/.458/.533 with eight doubles, three homers, 17 walks, and 12 strikeouts in 32 games.
Stewart: .306/.506/.595 with six doubles, nine homers, 41 walks, and 31 strikeouts in 37 games.
Thompson: .357/.462/.667 with six doubles, six homers, 15 walks, and seven strikeouts in 22 games.
Stewart is the best prospect of the three but not only because of the stats. He is among 60 players on the Golden Spikes Watch List (baseball equivalent of the Heisman Trophy) and Baseball America (subs. req'd) and MLB.com ranked Stewart as the 21st and 28th best prospect in the draft, respectively. Neither ranked Moore nor Thompson among the top 50 draft prospects. (Keith Law didn't rank any of the three among his top 50 draft prospects.)
The Yankees clearly liked Moore, Stewart, and Thompson once upon a time and felt they were worthwhile late-round gambles. They didn't just pick their names out of a hat. All three players will be draft-eligible again this year and could again be targets for New York, Stewart in particular as a left-handed hitting outfielder with that classic power and patience profile the Yankees have leaned on for decades.