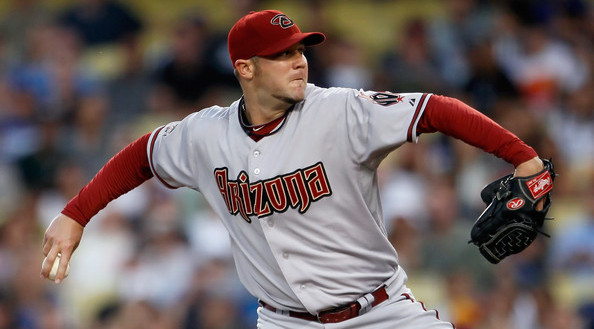 I'm getting better at this! The MLBTR archive posts slipped my mind until the very end of the month the last two or three months, but this month I managed to write it during the first full week of April. Progress! What more do you want? Development takes time.
Anyway, by now you've caught the gist of these posts. We're just looking back at some old trade and free agent rumors with the benefit of hindsight. After all, rumors are no good if you only look at them once then forget about 'em. Also, this series is not intended to mock Tim and everyone else at MLBTR. They're great.
This month we will be going back to April 2008, seven years ago. April isn't the best month for hard rumors, so most of the stuff aggregated by MLBTR was speculation. Off we go.
The Yankees: Minors to Majors looks at the pending free agents for the Yankees and concludes that there is plenty of compensation picks to be had giving the Yankees plenty of flexibility to sign a high-end free agent like C.C. Sabathia…Of course, that is assuming the Yankees would let something like draft pick compensation stand in the way of signing a free agent. Not likely.
Ah yes, those were the good old days with Elias rankings and Type-A and Type-B free agents. It was so much easier to get extra picks back then. During the 2007-08 offseason, guys like Luis Vizcaino, Trever Miller, Pedro Feliz, Livan Hernandez, Doug Brocail, and Ron Mahay were attached to draft pick compensation. Imagine getting a draft pick for letting your 30-something lefty specialist walk. What a world.
Nowadays teams hold onto their draft picks for dear life, partly because extra picks are harder to come by and partly because prospects seem to be overrated in general. (Overrated, but you still need them.) And when teams do give draft picks up, they tend to give them up in bulk, like the Red Sox this offseason (Hanley Ramirez and Pablo Sandoval) or the Yankees last offseason (Jacoby Ellsbury, Carlos Beltran, Brian McCann). Once you give up that first rounder, might as will give up your second and third rounder too.
Guys like CC Sabathia are much different though. Sabathia was only 28 years old when he hit free agency. He was a bonafide elite starter right smack in the prime of his career. I don't think there's a team on the planet that would have balked at giving up their first rounder to acquire Sabathia circa 2008. The Yankees didn't gain any extra picks via free agent compensation during the 2008-09 offseason and they went after CC anyway. Forfeiting a pick for a player of that caliber is a non-issue.
Buster Olney wonders whether Jorge Posada will have to spend most of the season DHing, and at the same time his backup Jose Molina may be DL-bound.  Sure, the Yankees could just make do with internal options until Molina returns in a few weeks.  But it's also possible that Brian Cashman will look for outside help.

Trade possibilities include Bengie Molina, Ramon Hernandez, Humberto Quintero, Brayan Pena, and Gerald Laird.  Laird may be off the table, as the Rangers wait to see if his offensive resurgence lasts and give Jarrod Saltalamacchia more time.  Molina and Hernandez carry commitments through '09, while Pena and Quintero are backups and could be easily acquired.
Durability was one of Posada's greatest and most underappreciated traits. He averaged 142.5 games per year from 2000-07, including 127.4 starts behind the plate. That's a tremendous workload by catcher standards. Posada suffered his first major injury in 2008, as shoulder surgery limited him to only 51 games. He missed all of May and was done for the year in early-July.
Jose Molina was thrust into full-time duty, and while we would later learn his pitch-framing was a valuable skill, he was hardly starting catcher material. Chad Moeller was his backup during Posada's injury until the trade deadline, when the Yankees flipped Kyle Farnsworth to the Tigers for Ivan Rodriguez. Pudge was pretty close to washed up by then — he had a 92 OPS+ from 2005-07 and put up a 51 OPS+ in pinstripes — and Detroit was riding out the end of his contract.
That said, Rodriguez was probably the best possible outcome that year. Bengie Molina and Ramon Hernandez were equally unproductive and both were signed through 2009. Humberto Quintero, Brayan Pena, and Gerald Laird were blah. So the Yankees got Pudge without giving up anything they'd miss, and they were able to walk away after the season. It was an okay idea that didn't work out. Considering the state of the team that year, it was a totally inconsequential move.
Some mild drama over whether Curt Schilling would consider pitching for the Yankees next year.  He reiterated that he won't.  It takes two to tango, anyway.
I had to look up Schillings exact quote in the linked article. Check it out:
"Me wearing pinstripes, regardless of what point of the season or my career it would have been, is not an option … I can't … think back to having that conversation specifically … it's not an option. Never has been an option."
That's so perfectly Schilling. He was unwilling to grace the Yankees with his employ. Nevermind that he was 41 years old at the time and had a shoulder injury that eventually required season-ending surgery. Schilling threw literally zero pitches in 2008 and there wasn't a whole lot of interest in him after the season. But dang it, the Yankees couldn't have signed him even if they wanted. Curt really pulled the rug out from under the Yankees with those comments.
Apparently the Yanks pushed hard to get Micah Owings in the Randy Johnson deal a few years ago.  Ross Ohlendorf still looks interesting, at least.
Micah Owings falls into the realm of players who get overrated because of something that has nothing to do with primary job on the field. I've always felt Melky Cabrera got overrated early in his career because he had a cool name, for example. Owings got overrated because he was a pitcher who could hit (career .283/.310/.502, 106 OPS+!). I have little doubt about that.
Unfortunately, when the best thing you can say about a pitcher is "he can hit," it's not good. Owings was 24 years old at the time of the Johnson trade (January 2007) and he was coming off a season in which he had a 3.33 ERA (~3.33 FIP) in 162 innings split between Double-A and Triple-A. Baseball America ranked him as the D'Backs' sixth best prospect prior to the 2007 season.
Ohlendorf was the team's tenth best prospect that year and he had a 3.29 ERA (3.12 FIP) in 177.2 innings at Double-A in 2006. They were both quick moving college guys with good numbers, though neither went on to do anything all that notable in the big leagues. So this is sort of a lose-lose proposition. But, if Owings had come to New York, he wouldn't have had the opportunity to hit regularly, and I think that would have changed how a lot of casual fans thought about him.
Jon Heyman notes that Pat Burrell only wanted to go to the Yankees or Red Sox when the Phillies tried to trade him a few years ago.  They're not great fits, but perhaps Burrell will have those two clubs at the top of his list when he hits free agency.
I don't remember when the Phillies were trying to trade Burrell and I'm not sure what the Yankees would have done with him anyway. He was basically a DH who faked left field in the NL. With Bobby Abreu and Hideki Matsui in the corner outfield spots and Jason Giambi needing as much DH time as possible, there was no room for Burrell in the Bronx and I guess that's why the Yankees passed.
That said, Burrell was a pretty good hitter back in the day. Better than he gets credit for. This rumor was in April 2008, and from 2005-07 he hit .266/.392/.503 (126 OPS+) with 91 homers. Burrell went to the Rays in 2009 to serve as their regular DH and he was atrocious, hitting .218/.311/.361 (80 OPS+) in 146 games before being designated for assignment. Then he went to the Giants in 2010 and hit .266/.364/.509 (126 OPS+) with 18 homers in 96 games. Some guys just really don't like to DH.
Meanwhile Hank Steinbrenner says the Yankees have "never even talked about" signing Thomas.  He's not a good fit for their team.  The Yanks still owe Jason Giambi more than $23MM this year. 
The Thomas in this case is Frank Thomas, who had just been released by the Blue Jays. He hit .274/.379/.511 (132 OPS+) with 65 homers from 2006-07, though he was 40 years old in 2008 and looking pretty cooked. I loved Thomas, he was one of my favorite players to watch, but again, the Yankees had no room for another DH. Good thing Hank cleared that up for that though.
Good point from Ken Davidoff – the Phil Hughes/Johan Santana question can't be answered yet.
On the date of that post, Hughes had a 9.00 ERA (5.04 FIP) in 22 innings and was about to be demoted to Triple-A. Johan had a 3.12 ERA (4.12 FIP) in 40.1 innings. The Yankees made a huge mistake! At least that's what everyone was saying at the time. I remember it vividly. It was easy to second guess the non-trade at the time.
Now we can answer the question though! The non-trade worked out pretty well for the Yankees. It hurt the team in 2008 but it allowed them sign Sabathia, who stayed healthy and a top of the rotation guy several years beyond when Santana started to break down. Hughes was a disappointment overall but useful, especially in 2009 as a reliever and 2010 as a starter. One month into the first season after the trade, it looked like a bad decision. Seven years later, we know it was the smart move.