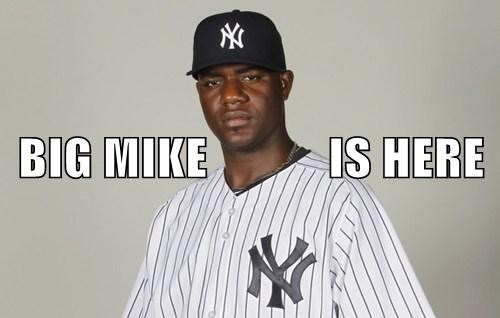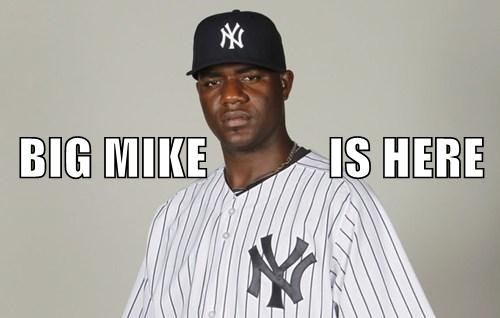 Baseball is a weird game, man. The Yankees lost six straight and ten of eleven, and they looked as bad as possible doing so. This past weekend was just awful. And yet, the team with the best record in baseball comes into the Bronx, and the Yankees take the first two games of the three-game series rather convincingly. Outscored 'em 19-2 too. What a game.
This afternoon's game is a chance to finish off the sweep and head out to the West Coast on a high note following such an ugly stretch of play. Michael Pineda will be on the mound and he hasn't been all that good since his 16-strikeout game, and two starts ago this same Royals team roughed him up a bit. The Yankees are going to need Big Mike to be, well, Big Mike, so the sooner he gets straightened out, the better. Here is Kansas City's lineup and here is New York's lineup:
LF Brett Gardner
3B Chase Headley
DH Alex Rodriguez
1B Mark Teixeira
C Brian McCann
RF Carlos Beltran
2B Stephen Drew
CF Slade Heathcott
SS Didi Gregorius
RHP Michael Pineda
It's not the best weather day in New York — overcast and humid, it's kinda gross — but there's no rain in the forecast, so they'll play. This afternoon's game will begin a bit after 1pm ET and you can watch live on YES. Enjoy the game.