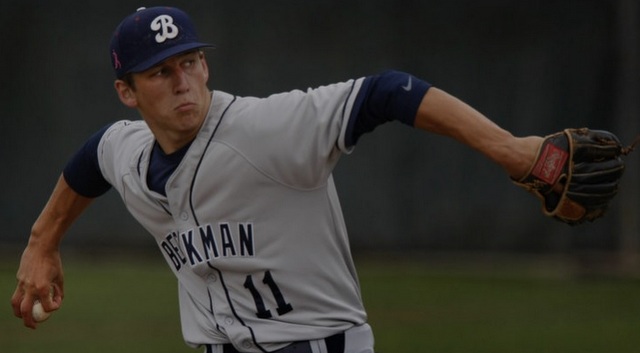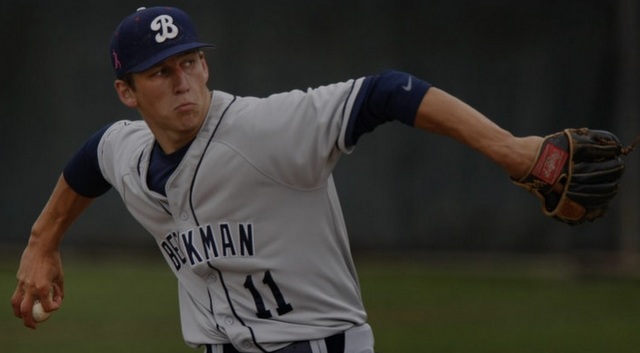 For the third straight year, the Yankees went to the college ranks with their first draft pick. The Yankees selected UCLA right-hander James Kaprielian with their first round pick, the 16th overall selection, in the 2015 draft Monday night. They had been connected to him for weeks now.
Kaprielian, 21, had a 2.02 ERA with 114 strikeouts and 33 walks in 106.2 innings as UCLA's ace this spring. He also threw the first nine-inning no-hitter in school history. Here's my profile and here are some scouting report snippets from the pros.
Baseball America (19th ranked prospect):
Kaprielian knows how to finish hitters off when he's ahead in the count, with a plus curveball as his best pitch. He can land it, vary the shape of it and bury it as a chase pitch, and his feel for the curve is his strongest attribute. He has dabbled with a slider as well but has focused on the fastball, curveball and solid-average changeup for most of the spring … In several April and May starts, his velocity improved, bumping 95 and holding 92-93 deeper into games.
MLB.com (22nd ranked prospect):
He didn't have the best stuff in a U.S. collegiate national team rotation that included Louisville's Kyle Funkhouser and Vanderbilt's Carson Fulmer last summer, but Kaprielian did have the best "pitchability" and is the safest bet to become a mid-rotation starter in the big leagues. He works with an 89-92 mph fastball as a starter, and he's effective at that velocity because he can locate it … Kaprielian's best pitch is his changeup, and he also has a solid slider and a curveball to give batters a different look. With his command and strong frame, he's built to be a starter.
Keith Law (27th ranked prospect):
Kaprielian will sit 90-94 mph, working more toward the low end of that spectrum from the stretch. He relies heavily on his slider and curveball, with the former being the superior of the two; it has short but sharp two-plane movement in the mid-80s. His curveball bends in between 78 and 81 mph and has more depth than the slider, but is merely average. He does an excellent job of keeping both down in the zone (or below) and limiting hard contact. Kaprielian's changeup is firm at 84-86 mph. He barely uses it, but scouts are very intrigued by it and think it might develop into an above-average or plus pitch.
So one scouting report says Kaprielian's best pitch is his changeup and another says it's his curveball, which just reinforces the fact that the draft is a total crapshoot. Who knows what's true? Kaprielian is listed at 6-foot-4 and 200 lbs., so he has the size scouts like to see in future starters. That's pretty much the only consensus too, that Kaprielian can remain a starter long-term. Here's some video:
It's no surprise scouting director Damon Oppenheimer targeted a South California pitcher. He's a SoCal guy himself and selected others like Gerrit Cole, Ian Clarkin, and Ian Kennedy from the area during his time with the Yankees. It's also no surprise the Yankees went after a college player — Oppenheimer has admitted the team has learned towards college players in recent years because they've had more success developing them.
Kaprielian doesn't offer ace upside but he does project to be a workhorse starter, and teams spend tens of millions of dollars on those guys each year. I would have preferred someone with a higher ceiling with the top pick — even if it meant taking on more risk — but the Yankees opted for a safer player and that's fine too. Kaprielian was a no-doubt first rounder all year, so this wasn't a surprise pick or anything. Slot money for the 16th overall pick is $2,543,300 and the signing deadline is Friday, July 17th. I expect Kaprielian to sign for that amount sooner rather than later.