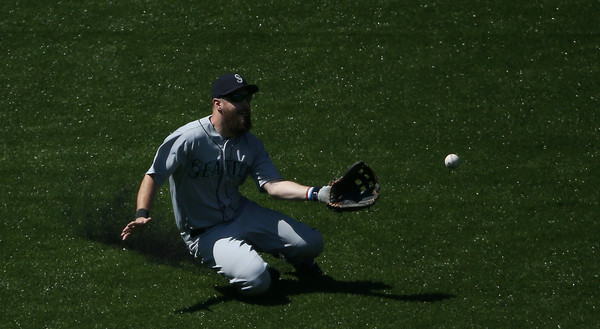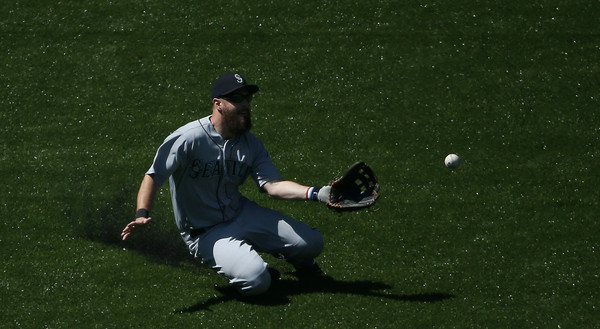 While we wait for pitching, the Yankees have made a move to possibly improve the bench. The club has acquired utility man Dustin Ackley from the Mariners for outfielder Ramon Flores and right-hander Jose Ramirez, both teams announced. Ackley is currently in Minnesota, so he won't join the Yankees in time for tonight's game. He'll probably meet them in Chicago tomorrow.
Ackley, 27, was the second overall pick in the 2009 draft, taken right after Stephen Strasburg. He was teammates with Adam Warren at UNC. The Yankees have reportedly been after Ackley for quite a while now — they talked to the Mariners about him last year, but backed away when Seattle wanted Bryan Mitchell. Earlier today we heard the two sides were discussing Ackley, Flores, and Ben Gamel.
So far this season Ackley is hitting .215/.270/.366 (77 wRC+) in 207 plate appearances as a part-time player. He showed a lot of promise by hitting .273/.348/.417 (117 wRC+) during his 90-game MLB debut back in 2011, but owns a .236/.297/.356 (85 wRC+) batting line in over 1,800 plate appearances since. Ackley has played first and second bases and well as left field in the big leagues.
The immediate question is how does Ackley fit on the roster and how will he be used? He is out of minor league options, so someone is coming off the 25-man roster, and the Yankees could either slot him into the Garrett Jones role or make him the everyday second baseman. My guess? They'll try to turn him into their version of Brock Holt, the supersub who can play anywhere. This blurb from Ken Rosenthal back in June sticks out to me:
One problem with a six-man rotation is that it all but forces a team to carry 13 pitchers. Alas, it's difficult to construct a roster that way without a multi-position threat such as Ben Zobrist or Brock Holt on the bench.

Such players, of course, are rare, which is why Yankees manager Joe Girardi said he recently told the head of the team's minor-league department, "We've got to create one."
We'll see how it goes. For what it's worth, the team's press release identified Ackley as an outfielder only, not as a second baseman or first baseman or infielder or anything like that. Just an outfielder. It seems likely Ackley will replace Jones on the roster, but who knows.
I ranked Flores and Ramirez as the 18th and 30th best prospect in the system last week, respectively. The Yankees have more upper level outfielders and relievers than they know what to do with, so it's no surprise they used that surplus in a trade. They still have Gamel, Slade Heathcott, Mason Williams, Aaron Judge, and Jake Cave in the outfield and a small army of righty relievers in Triple-A.
Flores, 23, made his MLB debut earlier this year and stood out more for his glove than his bat in 12 games. He is hitting .286/.377/.417 (113 wRC+) with seven homers in 73 Triple-A games this year. Flores has a classic left-handed platoon outfielder's profile, a Seth Smith type, and he'll have a much greater opportunity for playing time in Seattle. I would not at all be surprised to see him carve out a long career as a useful role player.
The 25-year-old Ramirez has been up and down a few times the last two years, allowing eleven runs on 17 hits and eleven walks in 13 big league innings. Yikes! He's struck out a dozen. Ramirez has a 2.90 ERA (2.70 FIP) with 26.7 K% and 11.0 BB% in 49.2 Triple-A innings this year. He has superb stuff — at his best, Ramirez sits mid-90s and gets swings and miss with both his changeup and slider — but his command is spotty and his injury history is ugly.
Ackley will earn $2.6M this season and remain under team control as an arbitration-eligible player in both 2016 and 2017. I figured he would be a non-tender candidate after the season, but I'm guessing the Yankees didn't just trade Flores and Ramirez so they could non-tender Ackley in November. Flores and Ramirez both have all six years of team control remaining.
It remains to be seen how the Yankees will use Ackley going forward. This is a move designed to upgrade the margins of the roster, nothing else. They're taking a shot on talent — Baseball America ranked Ackley as the 11th and 12th best prospect in all of baseball in 2010 and 2011, respectively — and hoping Ackley will thrive outside of cavernous Safeco Field and in lefty friendly Yankee Stadium.